At the stage of preparing Tesla Model 3 for entering the market, this electric car managed to try on the "popular" cliché more than once, but after disclosing the company's plans to develop a car for $ 25,000, the relay should go to a model that does not yet have a name. Lucid Motors is also not going to concede the market of mass electric vehicles to Tesla, promising to give its answer to the Model 3 by the middle of the decade.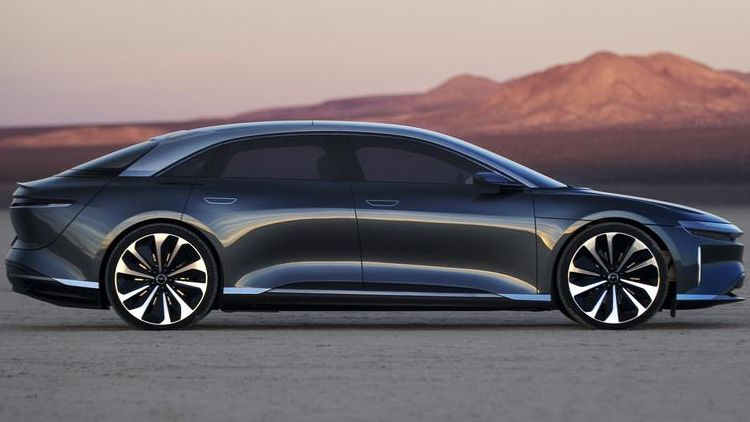 Lucid Motors CEO Peter Rawlinson shared the company's plans for the coming years in a conversation with representatives Reuters… Lucid intends to enter the market in the same stages as Tesla: first, more expensive models will come out, then mass ones will appear. The production of the latter is much more difficult, as the head of Lucid Motors admitted, since this requires large production capacities and a high degree of automation.
Lucid is set to launch a more affordable sedan for less than $ 70,000 next year, with the Project Gravity crossover not arriving until 2023. The company is interested even in the production of pickup trucks and commercial vans, but would prefer to share the financial burden of such an initiative with partners. Even a conventional electric car for $ 25,000 the company will not be able to offer within the next eight years, but if such a car were born in cooperation with other companies, it could be brought to the market in four years.
Lucid Motors is not yet ready to manufacture traction batteries for its electric vehicles, it relies on LG Chem (LG Energy Solution) and Samsung SDI for this. Recall that Tesla's management considers access to the development and production of batteries as one of the factors that allow the company to influence the cost of electric vehicles and their main characteristics. But even she continues to depend on numerous partners in this area, since the company's appetites are growing faster than its production capabilities.
If you notice an error, select it with the mouse and press CTRL + ENTER.