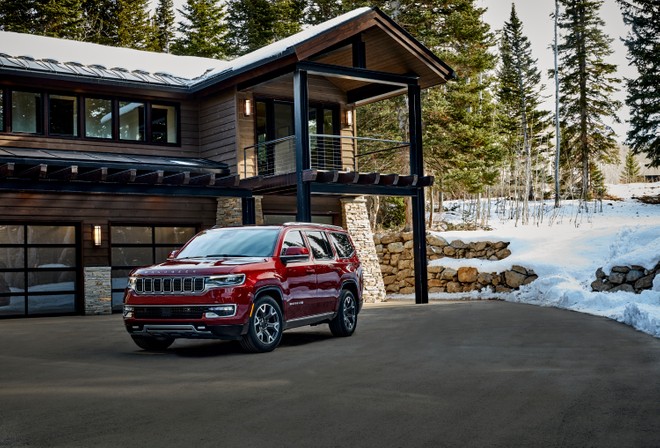 In America, Jeep brought the new ones to debut Wagoneer e Grand Wagoneer, two SUVs that aim to offer people premium content. These are, therefore, high-end products designed to offer luxury, advanced technological contents and lots of comfort. Beware, however, despite the name, the two models are identical in size. The Grand Wagoner version, therefore, is not as big as it might suggest but aims to offer a greater level of exclusivity. SUVs therefore differ essentially in terms of engine and equipment.
There is no information for Europe but it will be difficult for them to arrive. As for the American market, prices they range from $ 59,995 to $ 74,995 for the Wagoneer and from $ 88,995 to $ 105,995 for the Grand Wagoneer. In dealerships from the second half of 2021. Let's see some of the main details of the two maxi SUVs.
SUV PREMIUM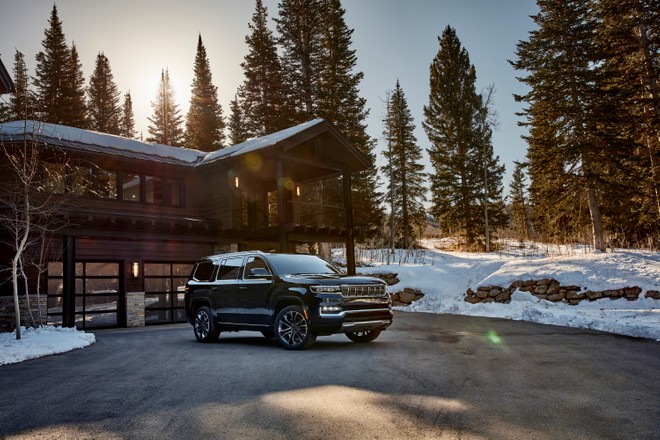 The appearance is massive and substantially resumes that seen inside the concept car unveiled during the month of September 2020. There are, however, all the classic distinctive elements of the Jeep models starting from the front with the classic seven-slot grille. Inside the cabin we find luxury and technology. Both SUVs offer digital instrumentation and just like in the concept car, multiple screens are available, even for rear passengers (varies depending on the trim and accessories chosen).
The infotainment equipped with the UConnect platform 5 has a 10.1 inch or 12 inch display. Climate management is always done digitally through an additional screen. Many customizations available for the interiors with the possibility of choosing particularly fine finishes such as wood in addition to leather. On the safety front, it is impossible not to underline that Jeep has brought it to these models al debutto l'Active Driving Assist, an advanced ADAS system that allows you to offer Level 2 semi-autonomous driving.
ENGINES AND EQUIPMENT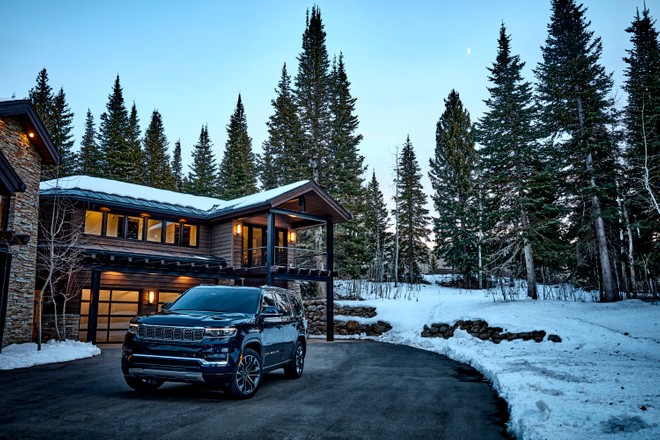 Jeep Wagoneer is being offered with a 5.7 liter V8 petrol engine of displacement with the Mild Hybrid system 48 V. Overall, there are 397 hp (292 kW) and 548 Nm of torque available. The transmission is entrusted to an 8-speed TorqueFlite automatic transmission. The traction is obviously all-wheel but buyers will be able to choose between the Quadra-Trac I, Quadra-Trac II and Quadra-Drive II solutions. Inside the passenger compartment there are three rows of seats to accommodate up to 8 passengers. Speaking of technology, this model can offer multiple screens totaling around 50 inches
Jeep Grand Wagoneer, on the other hand, can count on a 6.4 liter petrol V8 of displacement capable of delivering 477 hp (351 kW) and 617 Nm. No Mild Hybrid but only a cylinder deactivation system (also present on the Wagoneer engine). Transmission is always entrusted to an 8-speed automatic. The traction is integral (Quadra-Trac II). Being a model that aims to become a reference for equipment, the cockpit (always three rows of seats) can count on multiple screens for a maximum total of 75 inches.
In front, for example, we find a 12.3-inch digital instrumentation to which are added the infotainment (12-inch) and front passenger (10.25-inch) screens. There is also a fourth 10.25-inch display for adjusting the climate and other vehicle functions. Behind, however, we find two 10.1-inch screens dedicated to entertainment (one behind each seat). Centrally, however, for climate control there is a 10.25-inch display. Jeep points out that rear passengers can spend time watching movies and TV series thanks to the presence of the Amazon Fire TV support.