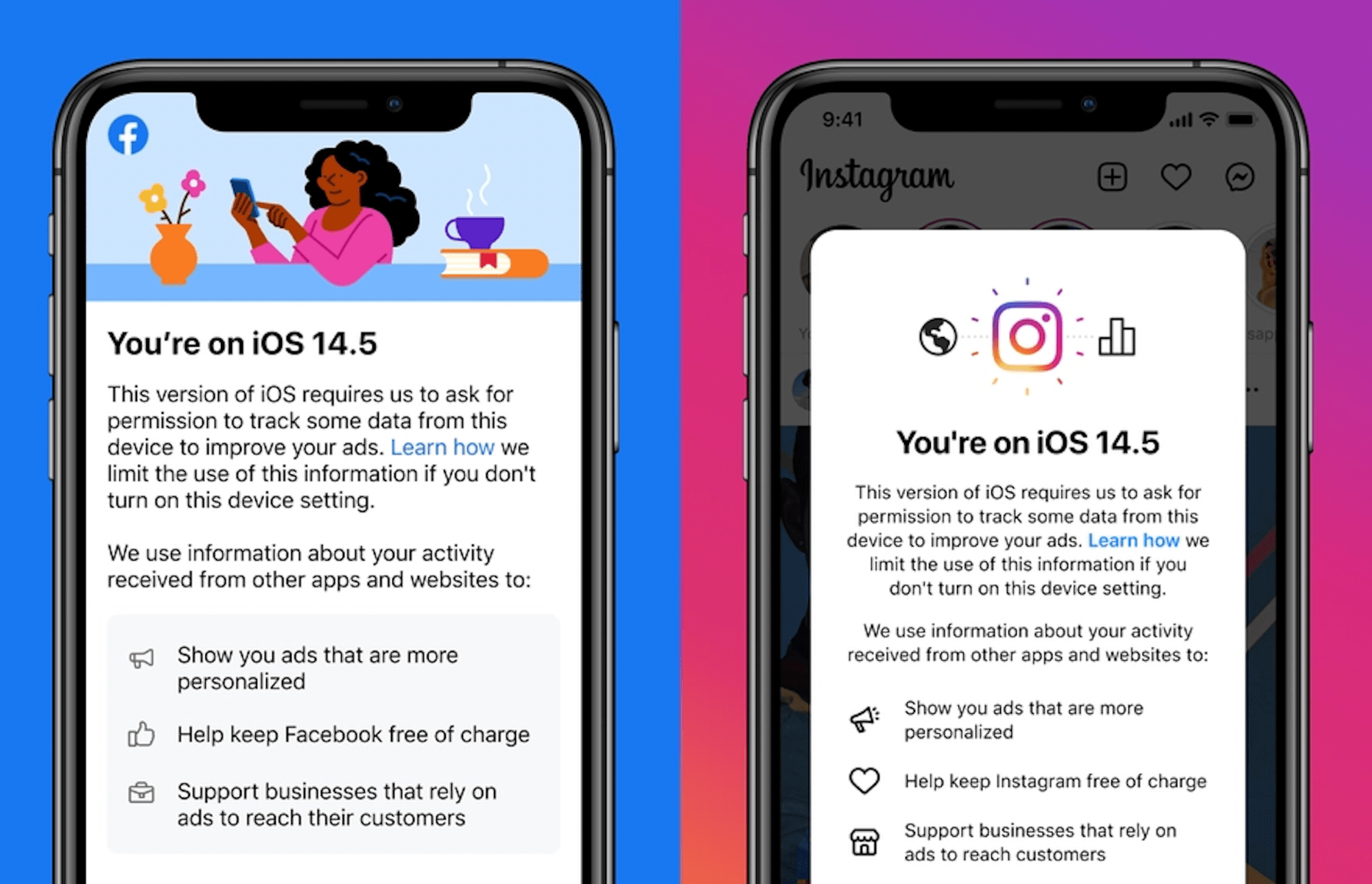 Like before measure to counter the transparency of tracking in Apps, Facebook has decided to introduce a screen both on the official application and on Instagram, through which users can get more information before viewing the famous Apple popup.
The ATT notice introduced by Apple is rather sterile of information and, as the question is asked, users will always tend to click on "Do not allow".
Facebook has therefore thought of creating screens through which users will read various information such as:
iOS 14.5 requires us to ask for permission to track certain data from this device and improve personalized advertisements. Find out how we restrict the use of this information if you don't enable this option.
It's still:
We use information about your business in other applications to:

Display personalized advertisements
Help Facebook stay Free
Support all businesses that rely on advertising to reach customers
After viewing such a screen, it is easier for the user to click on "Allow" also because the part in which it is read "Help Facebook stay free" suggests that your choice may affect the future of the platform and make it pay. Nobody will want to pay to use Facebook, so it's easier to click "Allow".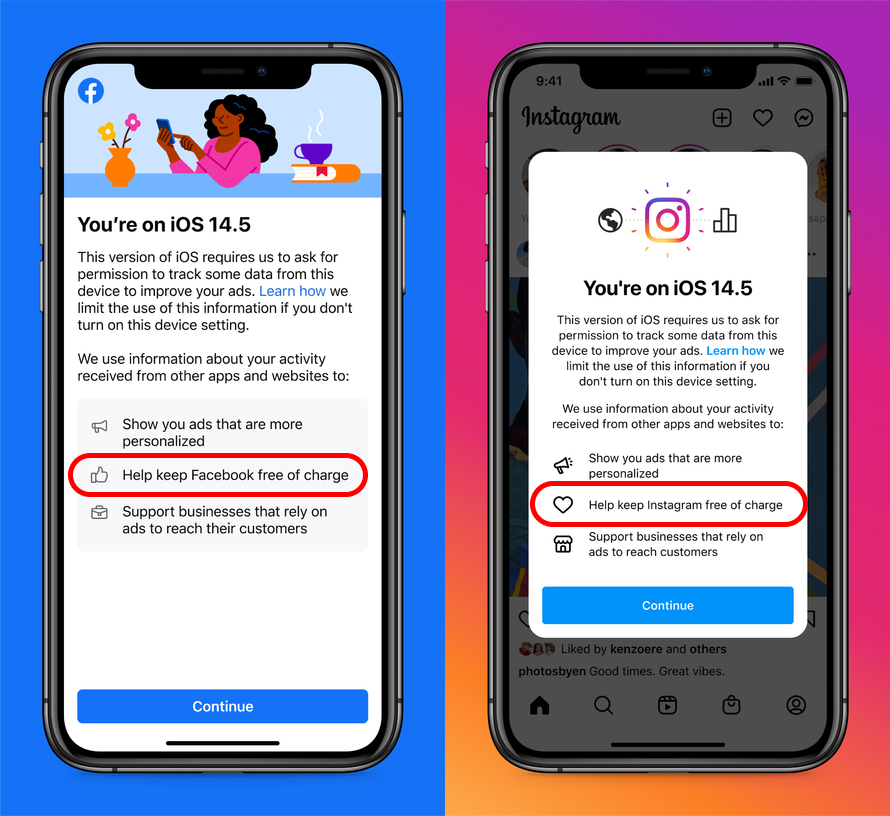 This practice is permitted by Apple. In fact, the company allows you to create an ad-hoc screen that expands the information on tracking. Playing on the fact that Facebook can become paid is however only a bluff, a "mezzuccio" with which the company tries to obtain more consensus.
If you found this article interesting, share it and let your friends read it too: