The practice of "paying homage" to the most popular video games is very common among PC hardware manufacturers who, for years now, have very frequently offered dedicated lines of components and peripherals for lovers of the genre. Even smartphone manufacturers are not indifferent to the phenomenon, just think for example of OnePlus 8T Cyberpunk 2077 Edition announced last fall, as did NVIDIA itself and its limited edition GeForce RTX 2080 Ti.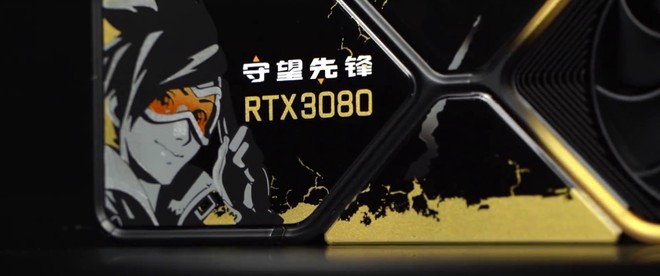 This time the Californian manufacturer changes the subject and reveals, through GeForce China, a version of the GeForce RTX 3080 Overwatch Edition definitely original. Entrusted to the hands of the modders of the GeForce Garage program, what you see in the photos is nothing more than a RTX 3080 Founders Edition specially painted in gold and subsequently customized with different Overwatch stickers.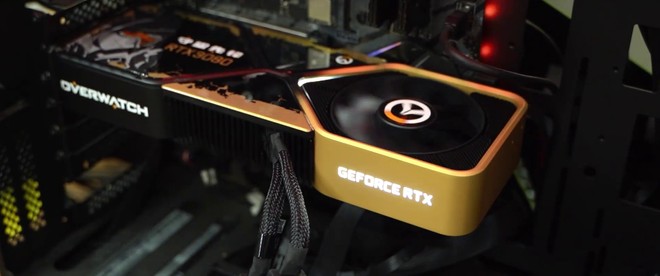 At the moment it is not clear if the card will be produced in series – or in any case in a limited edition – but as usual it should not present any differences compared to the standard version (we are obviously talking about frequencies). We remind you that NVIDIA GeForce RTX 3080 (HERE our review) uses a 8.704 Cuda Core Ampere GPU and 10GB of GDDR6X memory on 320-bit BUS; the TDP of the card is 320W and the power supply takes place through the new PCI-E 12pin connector, however compatible with all power supplies that have at least two PCI-E 8pin.
The list price for the Founders Edition version is 719 euros, a figure that unfortunately no one had up to "at hand" due to the shortage of components, as was the case for most of the video cards presented. last year.