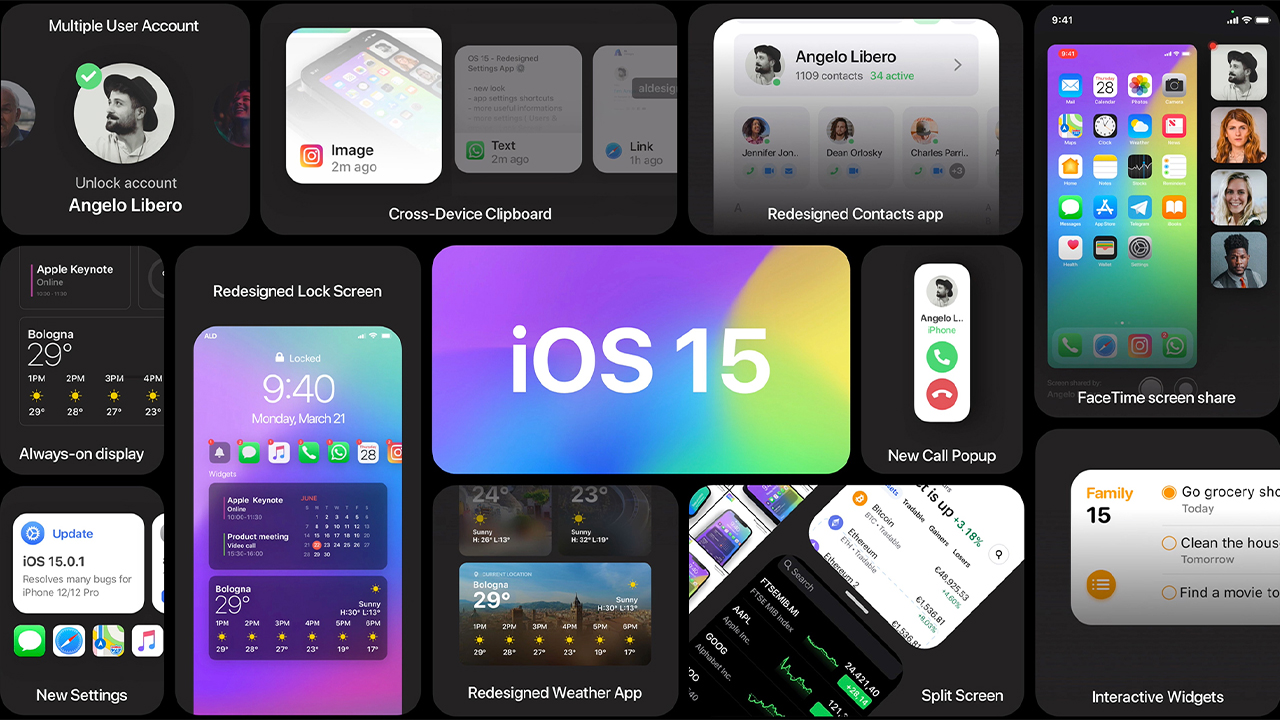 A friend of ours, Angelo Libero, a budding Italian designer, created a Concept di iOS 15 with several very special characteristics.
At a functional level iOS 14 has not introduced many changes, the main innovations were the Widgets and more customizations to the Home Screen as well as to the classification of the apps through the Library. For iOS 15 something more is expected, in fact there are still functions that users have been requesting for many years that have not yet been implemented.
Among these we find an evolution of FaceTime able to also share our screen with the participants, very useful for remote assistance.
The introduction of an advanced Clipboard. You know all the times you click on "copy"? The action brings up a "Paste" button that repeats the same thing just copied, but with a more advanced clipboard we could choose what to paste among all the various recently copied things.
Interactive Widgets: for the moment the Widgets do nothing but display information but as soon as we click them, we launch the associated application and we cannot interact directly with the contents.
Split Screen to use two applications simultaneously on the screen. This would also allow drag and drop of images and other files from the Gallery to the Mail app and so on.
But it doesn't stop there. In the concept there is also a new Lockscreen enriched with Widgets, an Always on mode, A new screen for the Settings and the multi-user mode that can recognize different faces and display different apps on the smartphone or dynamic content as it happens on computers.
What do you think? What else would you add?
If you found this article interesting, share it and let your friends read it too: