Last week, documents and data stolen from CD Projekt RED were leaked to the Network, including the source code of Cyberpunk 2077. Parts of it have already become public knowledge and have revealed interesting details. So, users found out that the cars in the game from the point of view of the code are mounts with doors.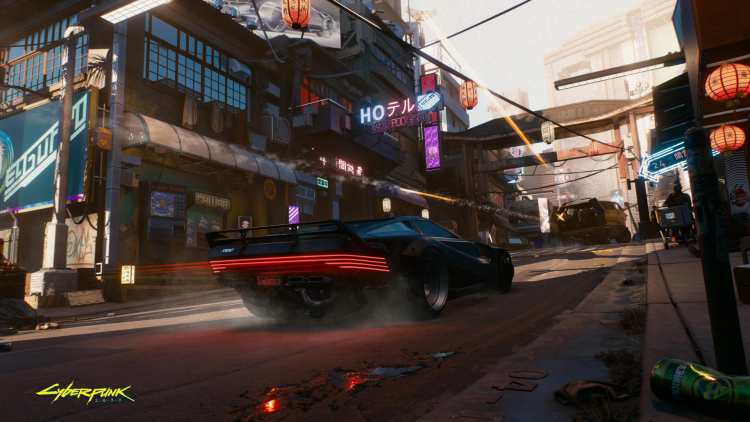 Relevant information in the personal microblogging shared a person under the pseudonym omckws. He posted an image with a part of the source code dedicated to cars. When designating them, the developers used the English word mount, that is, a horse under a saddle. Most likely, these are developments from The Witcher 3: Wild Hunt regarding the use of Roach and other horses, transferred to Cyberpunk 2077 and adapted for this game.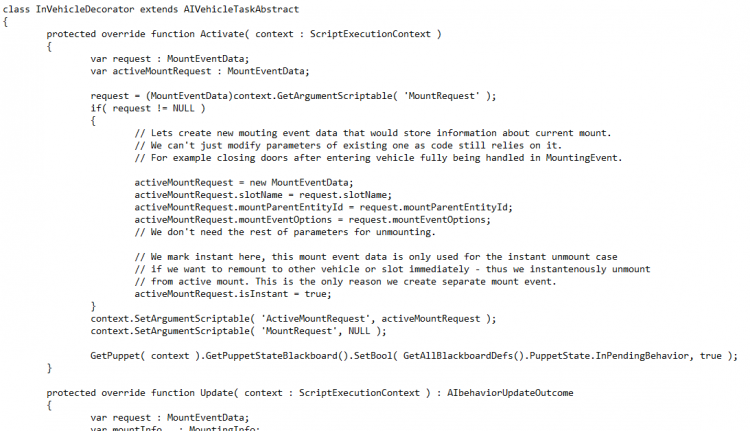 This is not the first time that programmers have implemented seemingly strange solutions and resort to tricks that are not visible to the player. For example, in Fallout 3, the metro lineup represents nothing more than a piece of equipment for the user's character. When the protagonist uses the train, he actually puts it on himself, and the camera position changes so that it seems as if the character is inside the carriage. In this non-trivial way, the developers bypassed the restrictions associated with vehicles in the Gamebryo engine.
If you notice an error, select it with the mouse and press CTRL + ENTER.