Sales of GeForce RTX 3070 Ti video cards started today. It is quite expected that the launch was accompanied by huge shortages and overpriced for many models. Although it was possible to buy video cards for the recommended cost of $ 599 in the USA or 57,990 rubles in Russia, there were not enough of them and there was not enough for everyone.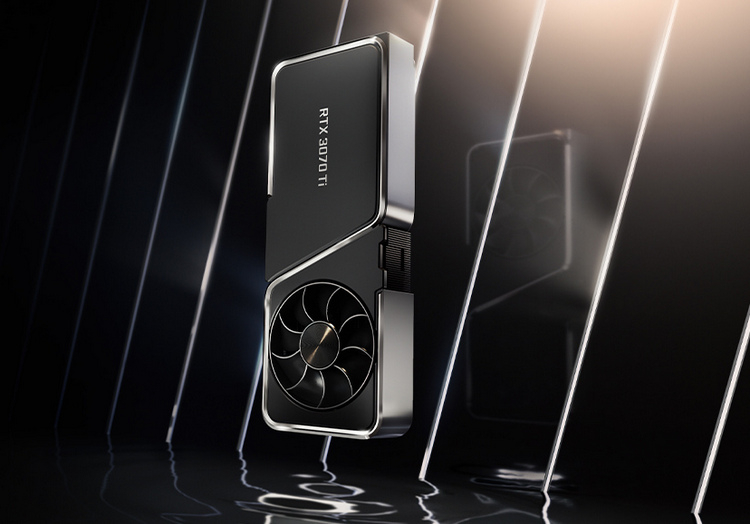 The American store Newegg offered six models of video cards at the recommended price. For the rest, the price was higher, up to $ 999 for the ASUS ROG Strix GeForce RTX 3070 Ti model. Nevertheless, even such expensive offers quickly found their buyer. In turn, the American store MicroCenter mainly offered models more expensive than $ 900, which were also sold out.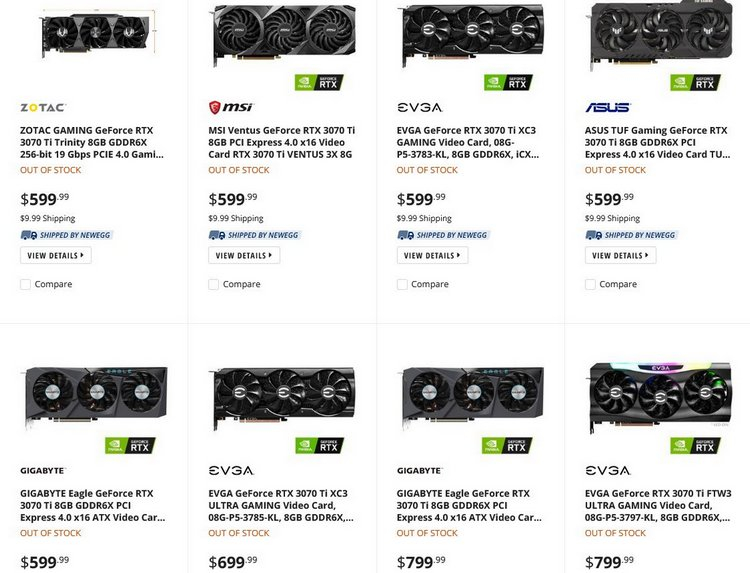 In Europe, we did not manage to find a GeForce RTX 3070 Ti at the recommended price. Although the video card was supposed to appear in the official NVIDIA store for 619 euros, we were unable to capture this moment. The most affordable models in Caseking.de were sold for over 900 euros, and many of the offers were more than 1000 euros.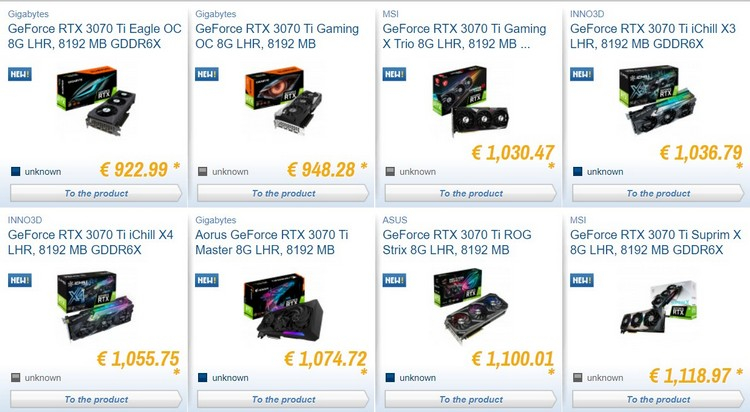 GeForce RTX 3070 Ti video cards were spotted at a recommended price of 57,990 rubles in the DNS store. And someone even managed to buy such a model, as you can see in the screenshot below. However, there were very few such video cards, as the head of the company had warned about in advance. He also promised to release sales statistics later. Most likely this data will appear tomorrow.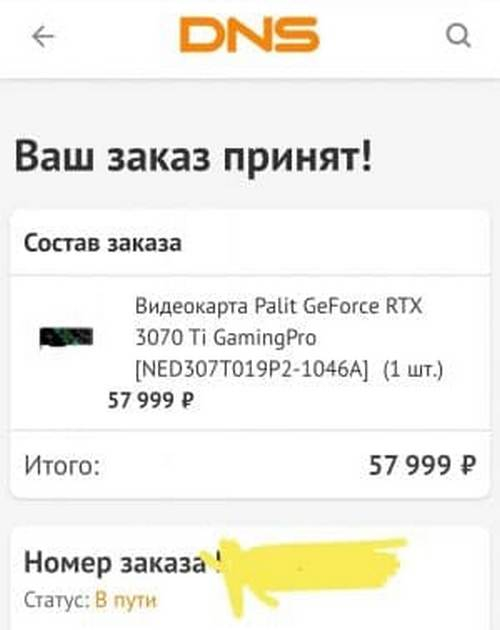 In other Russian stores, the prices for new items were much higher than the recommended ones. For example, in Regard, MSI GeForce RTX 3070 Ti Ventus 3X can still be purchased for 128,400 rubles, but only as part of a computer assembled through a proprietary configurator.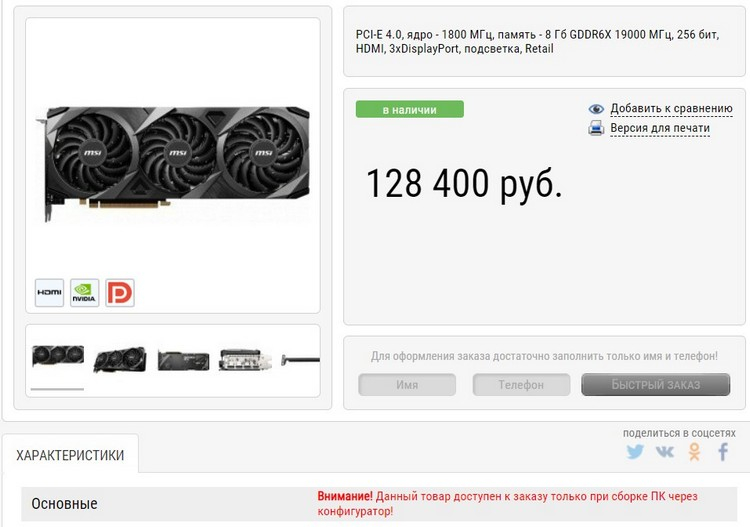 It is worth noting here that Russian distributors initially supply video cards at not recommended prices. In particular, one of the suppliers offers various models of the GeForce RTX 3070 Ti at a wholesale price of 120 to 130 thousand rubles per unit.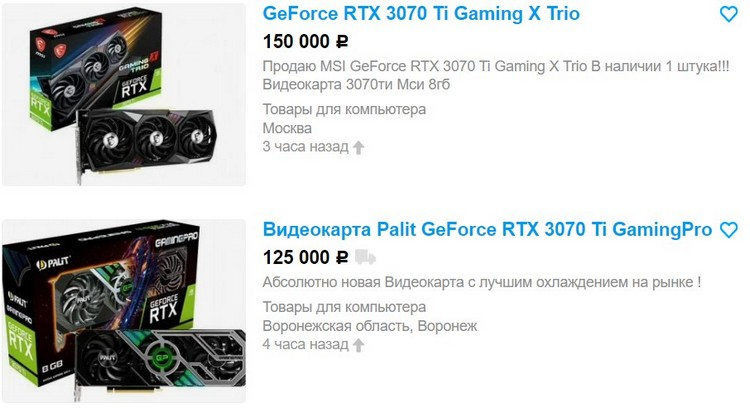 Part of the GeForce RTX 3070 Ti video cards, as expected, went to dealers. On Russian and foreign sites, you can find quite a few ads for the sale of new video cards. In the US, prices are mostly around $ 1,500, and in Russia – 135 thousand rubles, but there are also much more expensive offers, as well as cheaper ones. In general, the appetites of speculators do not depend on nationality.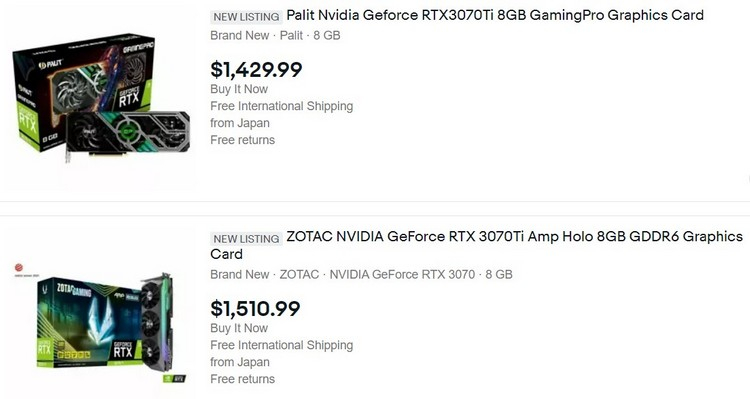 If you notice an error, select it with the mouse and press CTRL + ENTER.