The leaks didn't lie: at the Summer Game Fest: Kickoff Live! did show a trailer for the much-anticipated Elden Ring, an action RPG from FromSoftware and Bandai Namco Entertainment. The video turned out to be spectacular and contains many shots with battles against bosses that can boast of an unusual and memorable design.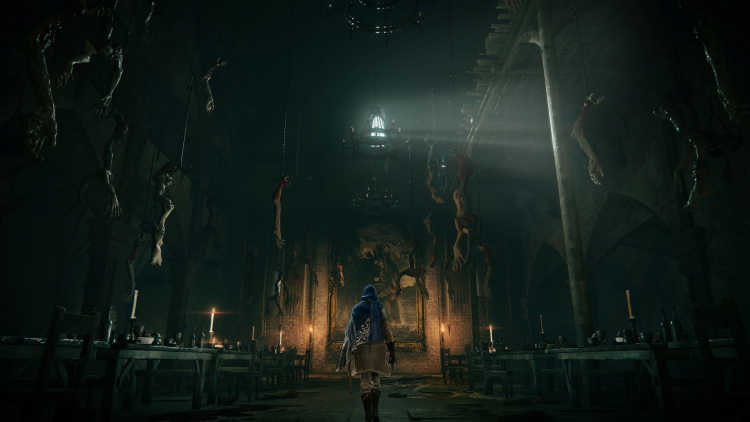 First, the video shows cutting of frames with locations. The audience was presented with a huge glowing tree, a military camp, old ruins, dense forests and other places. In parallel, the offscreen voice broadcasts about the fall of the Golden Order and the return of some kind of catastrophe.
In the following episodes, it is shown that the open world of Elden Ring can be explored while riding a ghost horse. The trailer contains fragments with the summoning of an animal and its jump onto a sheer cliff. Perhaps the last point hints at an appropriate mechanic in the project.
Most of the time in the trailer is devoted to battles against various creatures, many of which are likely to be bosses. The video contains a multi-armed monster, a deer of incredible size moving through the air, a fire-breathing dragon, a werewolf, a giant colossus with a double-sided spear of a peculiar shape and about ten more opponents. The main character in battles uses several types of weapons: swords, scythes, daggers and so on.
Elden Ring will be released on January 21, 2022 on PC (Steam), PS4, PS5, Xbox One, Xbox Series X and S.
If you notice an error, select it with the mouse and press CTRL + ENTER.