CD Projekt Group, which owns the studio CD Projekt RED (The Witcher, Cyberpunk 2077), said that as a result of a hack earlier this year, confidential company data, including information about employees, had leaked to the Network.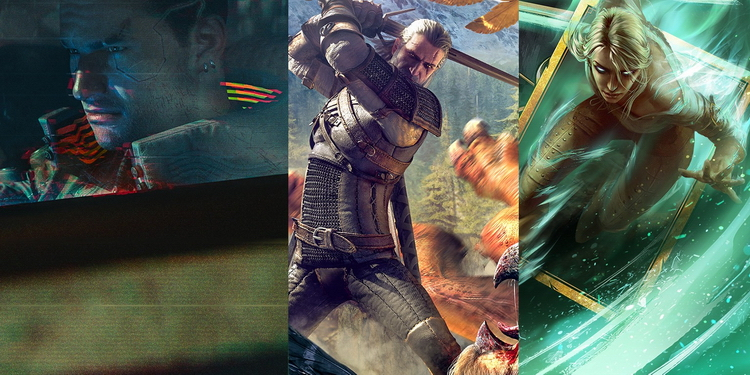 IN a statement Polish company is provided with new information about the hack. CD Projekt now has reason to believe that some of the illegally collected data "Currently being distributed on the Internet".
"We are not yet able to confirm the exact content of the data in question, although we believe it may include data about current / former employees and contractors in addition to data related to our games., – said the company. – In addition, we cannot confirm whether the data could have been tampered with or manipulated after breach. ".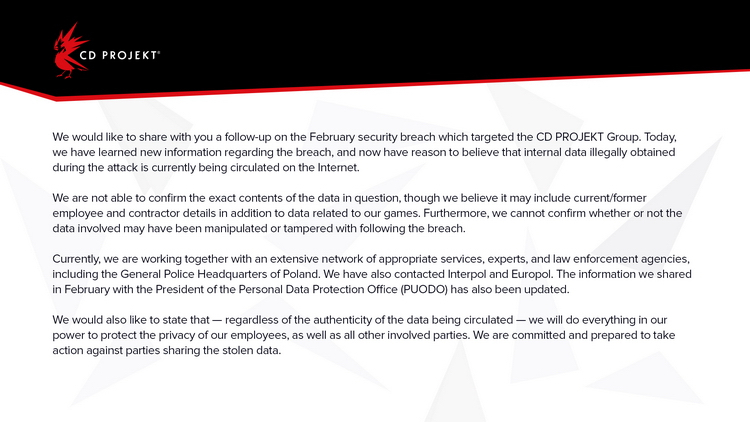 CD Projekt said it is working with several experts and security services, as well as law enforcement agencies, including the Polish Main Police Department. The company also contacted Interpol and Europol. In addition, she highlighted the post-attack security measures to protect against future leaks, including a redesigned IT infrastructure, new firewalls and a new remote access process.
"We would also like to state that – regardless of the authenticity of the disseminated data – we will do everything in our power to protect the privacy of our employees, as well as other parties involved., – said in a statement. – We are determined and ready to take action against the parties transmitting the data in question. ".
The hack happened in February when "Unidentified entity" stole data from the company's internal network, and then demanded a ransom from CD Projekt. The stolen data is said to include the source code for Cyberpunk 2077, The Witcher 3: Wild Hunt (including the unreleased version for Xbox Series X / S and PlayStation 5) and Gwent. CD Projekt was given 48 hours to transfer the money, but the company refused. A few days later, it became known that the stolen source code had been sold.
If you notice an error, select it with the mouse and press CTRL + ENTER.