Thermaltake has presented a large number of new products for gaming systems during Computex 2021, which is held entirely in digital format. In particular, computer cases with an original design, power supplies, cooling systems, and data input devices debuted.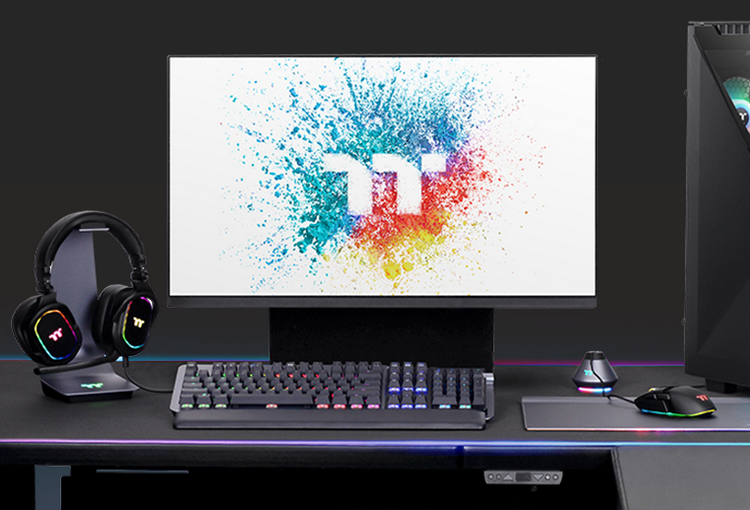 Housings
The range of Thermaltake includes cases Divider 500, Divider 300 and Divider 200. Their distinctive feature is the side wall, diagonally divided into two parts – glass and metal.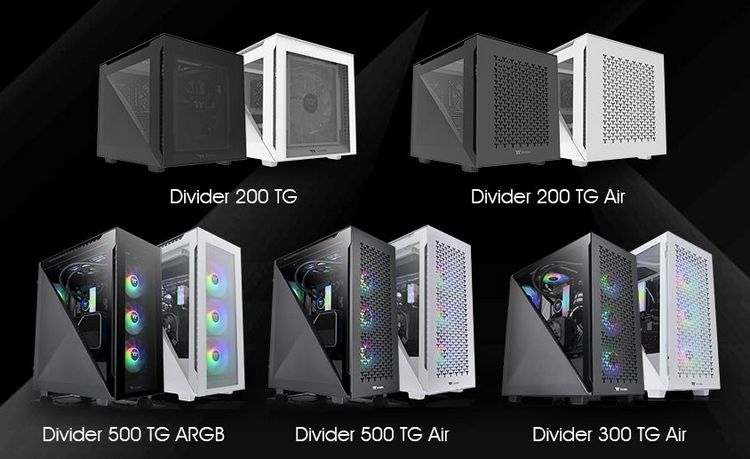 The Divider 500 version is available in ARGB and AIR versions. The first has four tempered glass panels on the sides, front and top. The second version received perforated panels at the front and top. The cases are designed for ATX motherboards, and the graphics accelerator can be installed vertically or horizontally.
The Divider 300 model allows installation of Mini-ITX, Micro-ATX and ATX boards, as well as video cards up to 390 mm in length. At the front of this case is a glass panel, behind which are three 120mm fans with multicolor addressable lighting.
As for the Divider 200 version, it is designed to create compact gaming systems based on Micro-ATX motherboards. It is curious that this case provides for the possibility of a vertical arrangement of the graphics accelerator.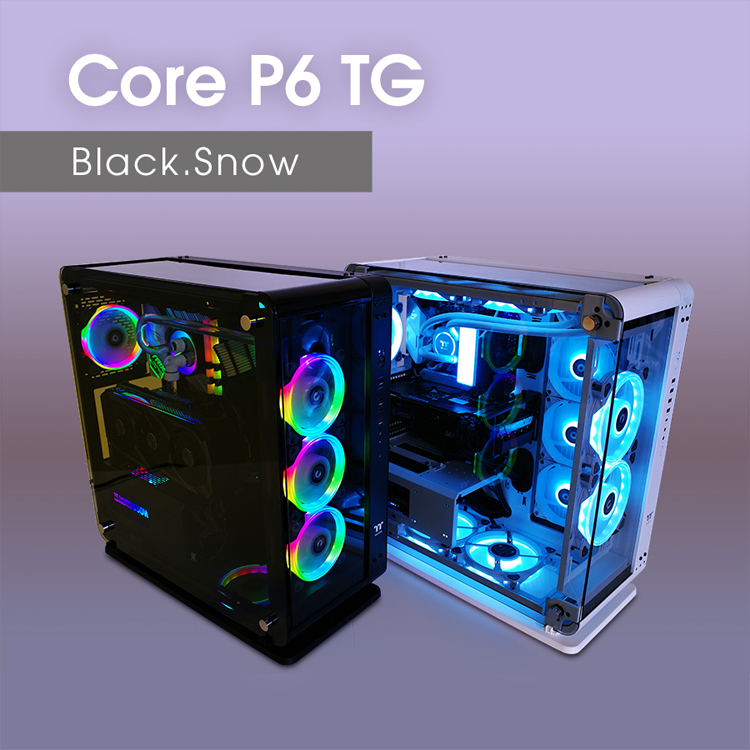 In addition, the Core P6 TG case is presented. It accommodates E-ATX motherboards and graphics cards up to 335mm in length. The novelty can be used in a traditional closed form and in an open-frame configuration: in the second case, you only need to dismantle the glass panels from the side, front and top.
Thermaltake also introduced new versions of The Tower 100 Mini. The unusual, compact but roomy body is now available in turquoise, gold and green.
RAM
For desktop gaming systems, Thermaltake offers new modules and RAM kits. In particular, ToughRAM XG RGB solutions of the DDR4 standard have been announced. They operate at 3600 and 4000 MHz. Sets of two have a total capacity of 32 and 64 GB. The modules are equipped with multicolor addressable backlighting based on 16 LEDs, and the cooling heatsink is divided into two parts with different textures.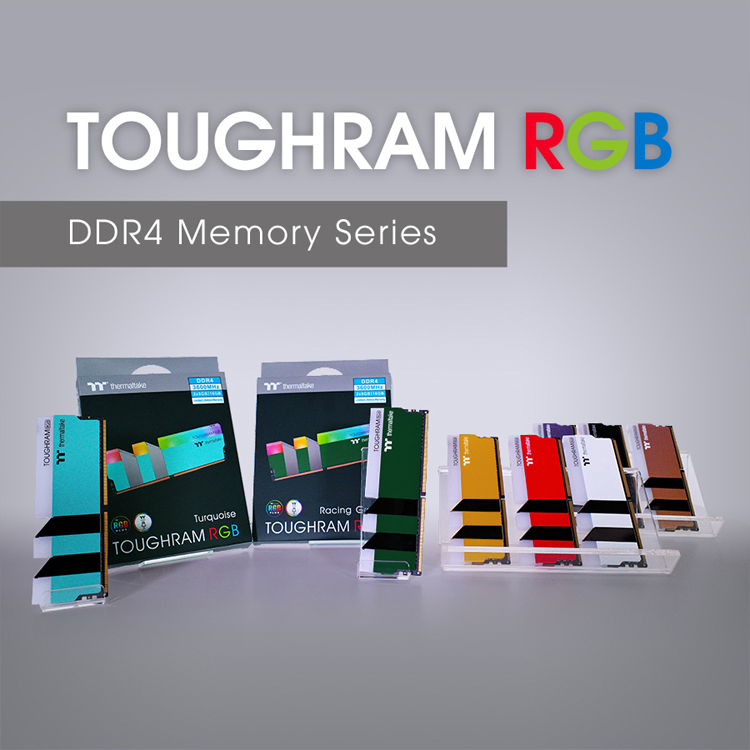 In addition, ToughRAM RGB memory modules have been announced, which feature an abundance of colors. These solutions operate at frequencies from 3000 to 4800 MHz. The aluminum radiator is available in red, yellow, brown, green, turquoise, black, white or purple.
Power supplies
Thermaltake offers the Toughpower iRGB PLUS Titanium block to power high-end gaming computers: it has a power of 1650 watts. The device has received a fully modular cable system and a fan with multi-color RGB lighting. The novelty is suitable for computers with several high-performance graphics accelerators.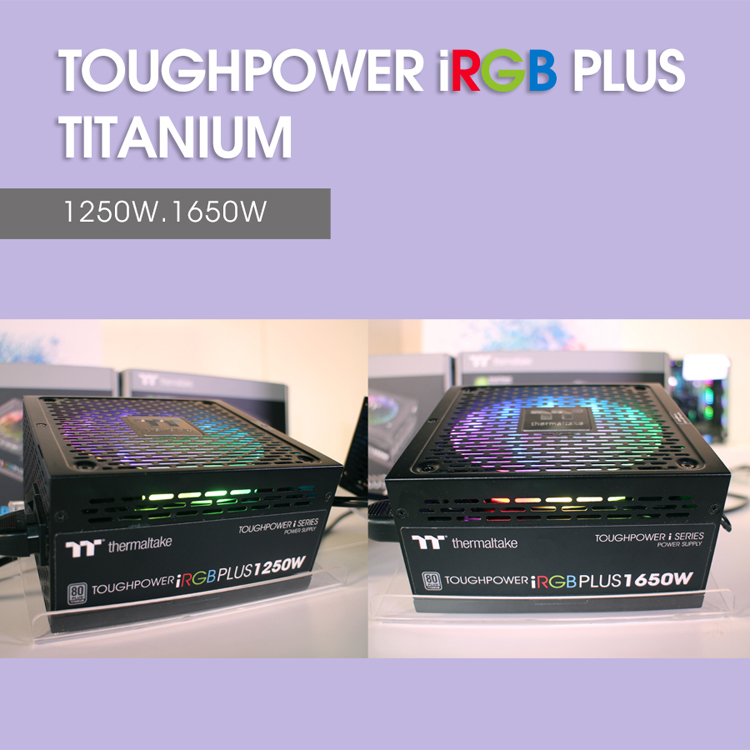 In addition, Toughpower GF1 Snow Gold power supplies are available in white. These devices are 80 PLUS Gold certified and come in 650, 750 and 850 watts. All units have a fully modular cabling system, eliminating unnecessary wires inside the computer case and improving air circulation. This will also give a cleaner look to the entire system.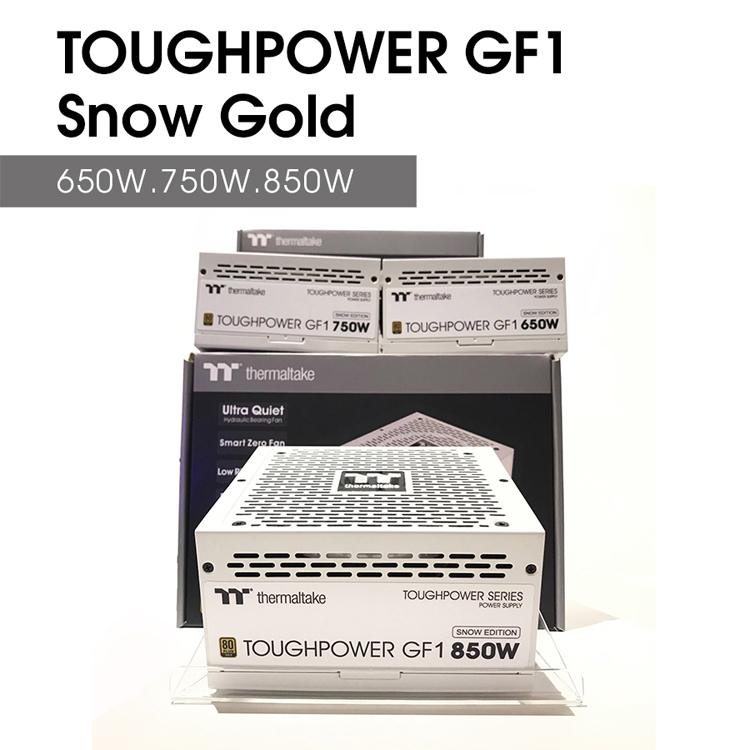 Cooling systems
Thermaltake is showcasing a range of cooling solutions at Computex 2021. For powerful computers based on AMD Ryzen Threadripper, the Toughair TRX40 tower cooler will be offered. It is equipped with a 140mm fan and U-shaped copper heatpipes. The cooler is able to cope with cooling processors with a TDP of up to 280 W.
In addition, the ToughLiquid 360 ARGB Sync TRX40 liquid cooling system has been announced: it is also suitable for AMD Ryzen Threadripper chips. The design includes a 360 mm radiator and three 120 mm fans. The waterblock is equipped with multi-color backlighting.
ToughLiquid Ultra and ToughLiquid ARGB liquid cooling systems are presented, the first information about which appeared at the beginning of this year. The ToughLiquid Ultra waterblock has a small 2.1-inch display that can play animations. Solutions of the ToughLiquid ARGB family are endowed with addressable backlighting.
Periphery
The Argent K6 RGB gaming keyboard has been added to the Thermaltake range. It is equipped with Cherry Red or Silver switches with a low profile design. Multi-color illumination is provided. The keyboard has a full-size format, and in the upper right part there is a block with additional multimedia control keys and a volume control roller.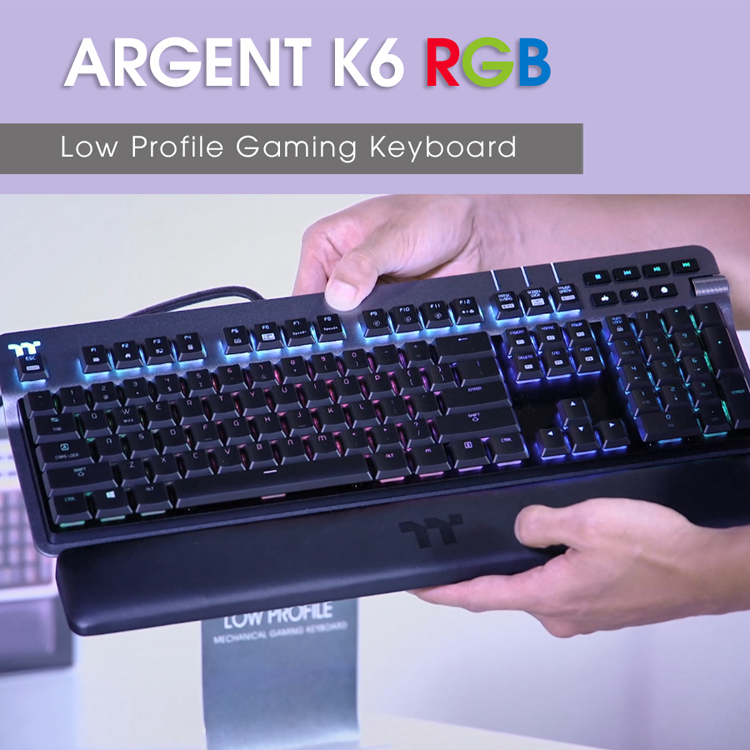 Project X RGB and Project X RGB Wireless gaming mice have also been announced. The former communicates with the computer via a wired connection, while the latter uses a wireless connection. The resolution of the optical sensor is 16,000 and 19,000 DPI (dots per inch), respectively. The manipulators are endowed with reliable Omron switches with a resource of at least 50 million actuations. Implemented multicolor backlighting with a palette of 16.8 million color shades.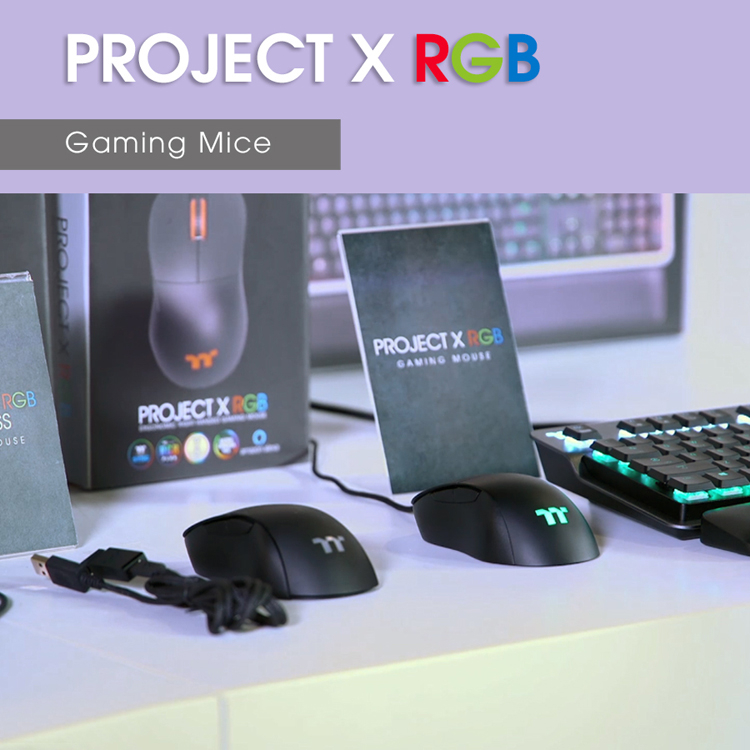 Argent H5 RGB gaming-grade headsets have also been announced. These on-ear headphones will be available in versions with wired and wireless communication with a signal source. In the first case, 50 mm emitters are involved, in the second – 40 mm. Provides multi-color RGB lighting with a palette of 16.8 million colors.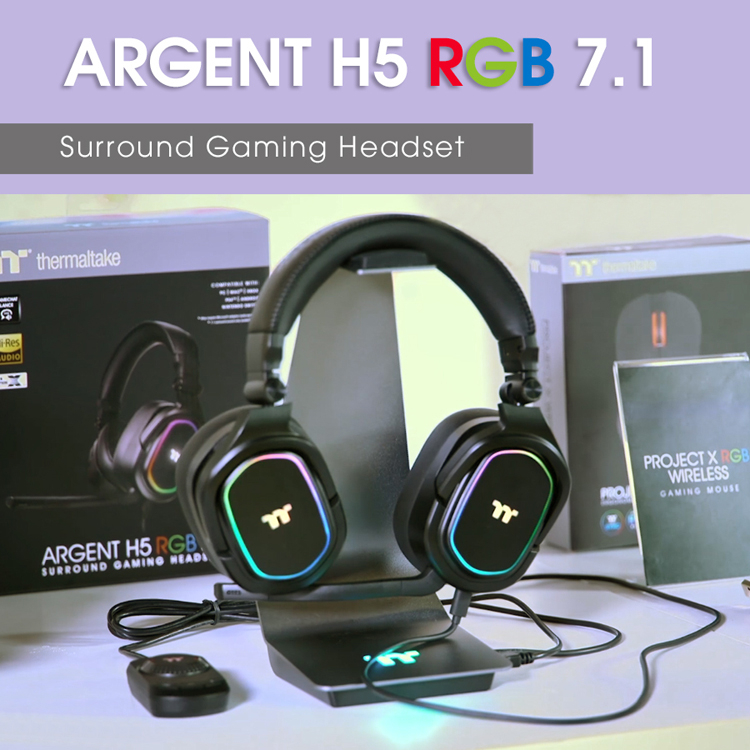 Thermaltake also announced new gaming chairs. They will be offered in six color options, including white, black, red and blue.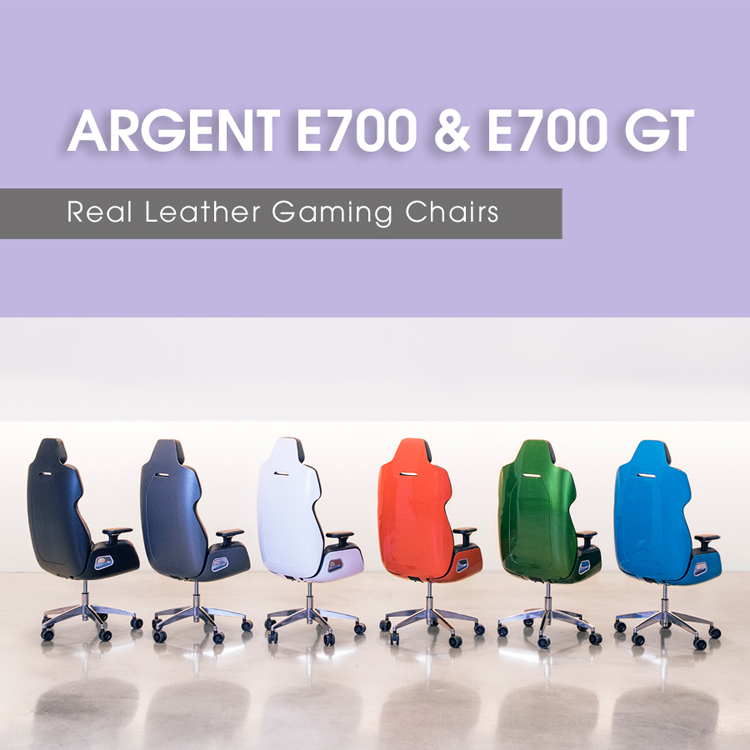 Thermaltake presented the novelties described above at the beginning of June during the virtual exhibition Thermaltake Expo June 2021. The show turned out to be interesting and rich, but for those who missed the live broadcasts in English, the Russian office of Thermaltake prepared a special release on the YouTube channel and in the group VC. The stream in Russian will take place on June 11 at 17:00 Moscow time, and in it the company will tell you in detail about the new products presented at Thermaltake Expo June 2021! Platforms for viewing streams on June 11, 17:00 (MSK):
If you notice an error, select it with the mouse and press CTRL + ENTER.