Web resource 3DCenter released the latest statistics on availability and prices of AMD RDNA 2 and Nvidia Ampere graphics adapters in European retail. In recent weeks, the situation on the 3D accelerators market has remained stable, and the average price of video cards exceeds the recommended "only" one and a half times. Along with this, an interesting trend has emerged: Radeon RX 6000 series cards are gradually getting more expensive, while GeForce RTX 30 devices continue to fall in price.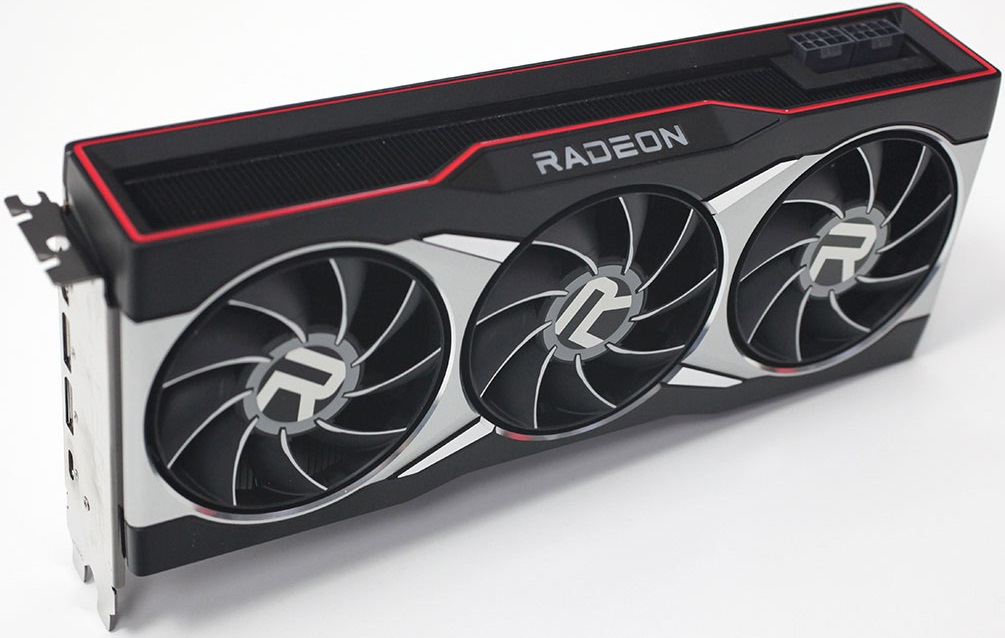 AMD Radeon RX 6900 XT. Фото TechPowerUp
Today, "red" video accelerators are on average 59% more expensive than AMD itself recommends. At the same time, the average markup for green adapters dropped to 44%. Provided this trend continues, retail prices for GeForce RTX 30 series graphics cards should be close to the recommended ones by the end of this year. Unless, of course, another relapse of the "cryptocurrency fever" happens.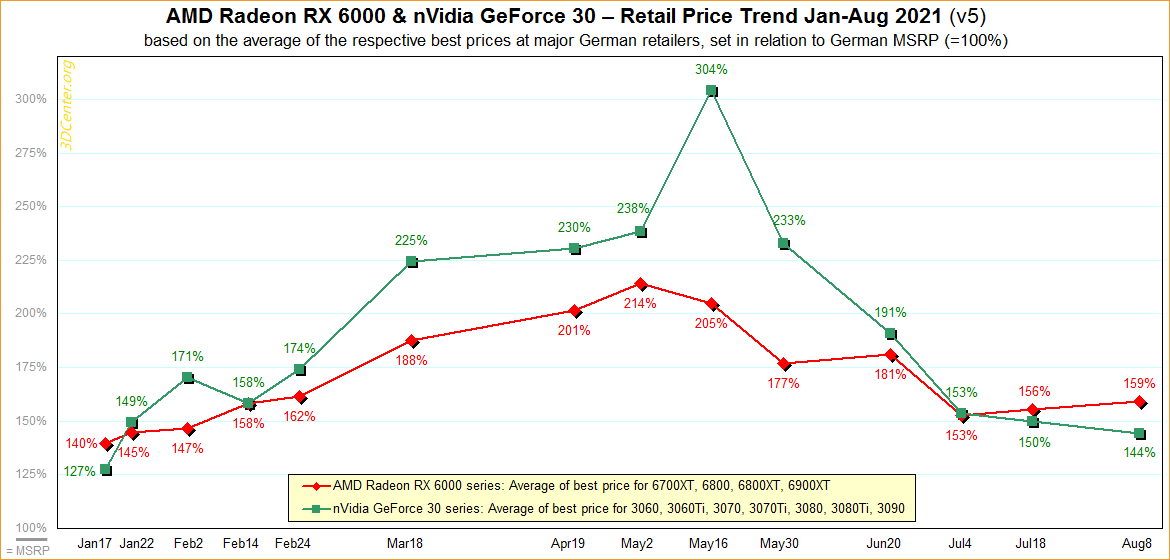 As for AMD, it will likely not be able to ramp up shipments of 2nd Gen RDNA GPUs for the foreseeable future. Here we can mention the workload of the 7nm TSMC pipeline, which is in demand among a considerable number of factoryless companies. In addition, AMD prioritizes console SoCs when allocating available manufacturing capacity. By the way, Sony has already purchased 22 million processors for the PlayStation 5.
.