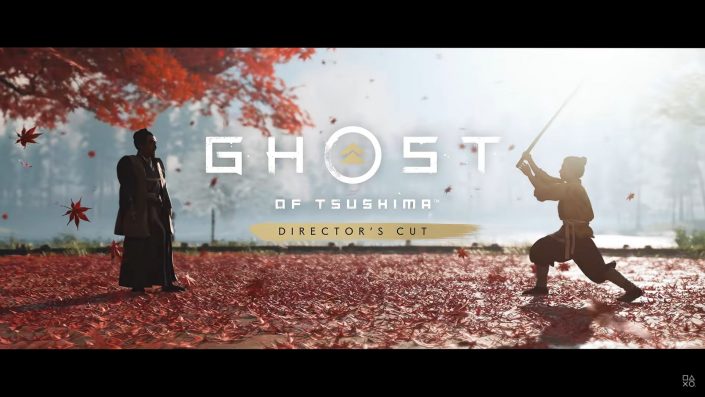 If you have pre-ordered the Director's Cut of "Ghost of Tsushima", you can now download the game from the PlayStation Store. On the PS5, the extended version requires around 58 gigabytes of free storage space. The original file size is 35 gigabytes.
The new content and improvements
The new content includes a story expansion in which you will explore a new island with the protagonist Jin Sakai. You will be busy for an estimated 15 hours and come across various new content, for example other types of opponents or a few mini-games. In addition, you will receive a skin set and a talisman in the game. You also get a digital art book, information from the director and a technique point by purchasing.
The online mode "Legends" is also included, which will appear as a standalone version on the day of the release. This means that interested parties can also purchase the multiplayer part separately.
Of course, new functions such as the 3D sound or the haptic feedback of the controller are used on the new Sony console. These should "fit seamlessly into the Iki extension". The game is displayed in dynamic 4K resolution and 60 frames per second.
More details about the Iki expansion can be found here:
Related Posts

"Ghost of Tsushima" will go on sale on August 20 for PS5 (69.99 euros) and PS4 (59.99 euros). If you own the PS4 version, you can get an upgrade for 19.99 euros. Incidentally, your saved status can be transferred to the PS5.
More news about Ghost of Tsushima.
Links to Amazon, Media Markt, Saturn and some other retailers are usually affiliate links. When we make a purchase, we receive a small commission that we can use to finance the page that can be used free of charge. You have no disadvantages.