The US National Aeronautics and Space Administration (NASA) has released a stunning image of the Lagoon Nebula, also known as NGC 6523 and Messier 8.
The named structure is located at a distance of about 4000 light years from us. It is a kind of star "kindergarten": there is a large number of young luminaries. Therefore, the nebula provides excellent opportunities for studying the properties of newborn stars.
The mesmerizing image published is a combination of images from two observatories. Thus, numerous pink blotches are young luminaries recorded by the Chandra X-ray Observatory.
In addition, data in the optical range from the Mount Lemmon Astronomical Observatory in Arizona is used: it is shown in the image in blue and white shades.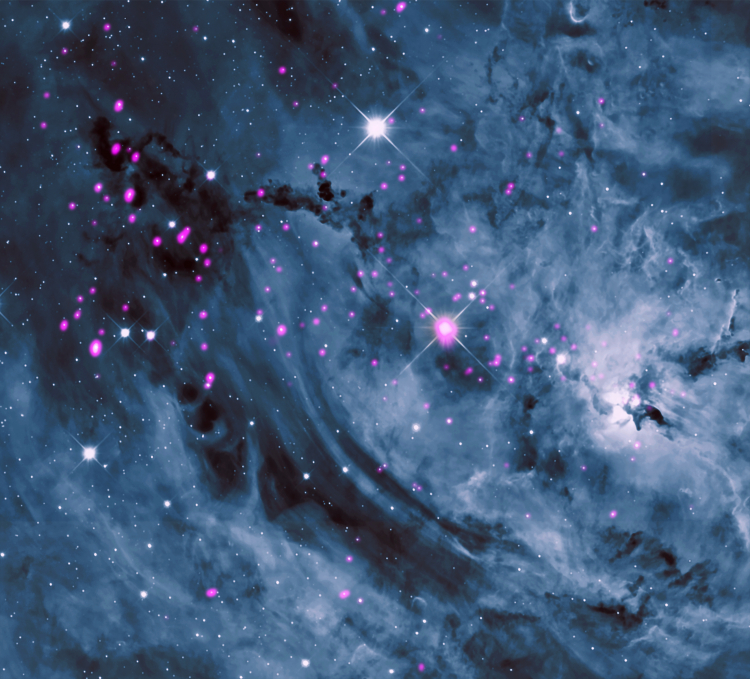 If you notice an error, select it with the mouse and press CTRL + ENTER.