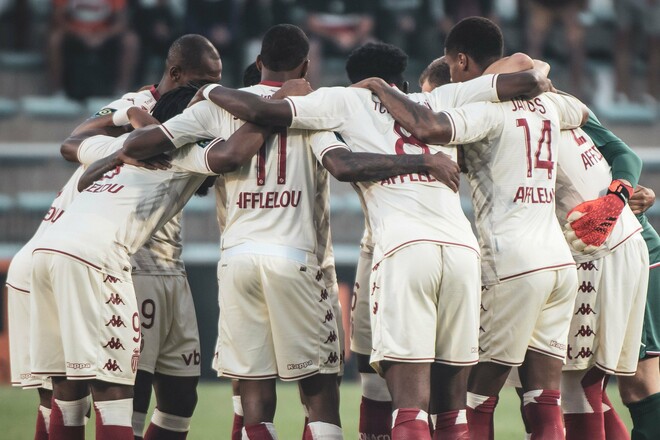 In the match of the 2nd round of the championship of France, Monaco suffered an unexpected defeat from Lorient with a score of 0: 1.
AS Monaco scored only 1 point in Ligue 1 after two matches.
The Monegasques will play against Shakhtar in the 4th round of the Champions League qualification, these matches will be held on August 17 and 25 in Monaco and Kharkiv, respectively.
League 1… 2nd round
Lorient – Monaco – 1: 0
Goal: Moffy, 31 (pen).
Lorient: Nardi, Morel, Abergel, Le Goff, Igor Silva, Laport, Mendes, Lemuan, Monconduy (Le Fe, 67), Lorient (Grbic, 84), Moffy (Amel, 84).
Monaco: Nyubel, Sidibe, Disasi, Pavlovich, Tshuameni, Diop (Diatta, 70), Jean Lucas (Golovin, 58), Folland, Martins (Fabregas, 68), Jacobs (Kayu Enrique, 57), Boadu (Ben Yedder, 57) …
Warnings: Jacobs, 45. Mendes, 52. Monconduis, 56. Amel, 85. Folland, 90 + 1.
Referee: Ben El-Hajj (France).
August 13. Lorient. Stadium "Stade du Mustoir".
If you find an error, please select a piece of text and press Ctrl + Enter.