A few days ago, fans of the Half-Life series decided to break the record for activity in the second part. The flashmob took place on August 14 and fans achieved their goal.
Previously, the Half-Life 2 record was 6,882 players according to Steam Charts and 13,216 players according to SteamDB. They were installed in February 2012 for a similar stock.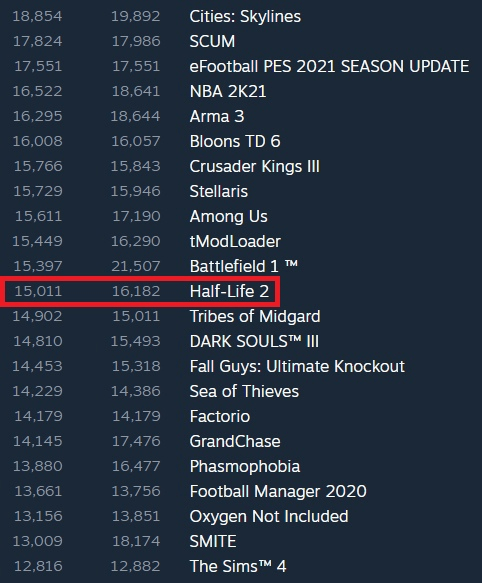 On August 14, the record was broken in half an hour. Now in Steam Charts the number is 14378, and in SteamDB – 16101. As for the statistics of Steam itself, it was possible to record 16182 players.
Unfortunately, Valve did not react in any way to such a gesture from fans, who again showed with all their might that the series was not forgotten.