On the night of August 14-15, 2021, Carson, California, will host a professional boxing evening from the promotion company TGB Promotions.
The main event will be a 12-round fight for the WBO world title in bantamweight (up to 53.5 kg) in which John Riel Casimero from the Philippines (30–4, 21 KO) and Cuban Guillermo Rigondo (20–1, 13 KO). At stake is the WBO Bantamweight Championship Belt (up to 53.5 kg).
John Casimero – Guillermo Rigondo. Watch online. LIVE broadcast
The fight Rigondo – Casimero can be watched online on the night of August 15, 2021. The live broadcast of the boxing evening will begin at 05:00 am Kiev time.
Fightcard Boxing Show in Carson, California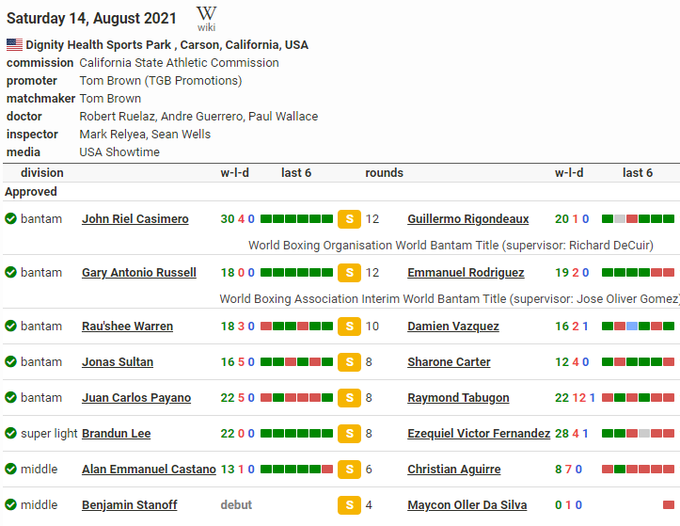 If you find an error, please select a piece of text and press Ctrl + Enter.