But including the encyclopedia in the quest log is a really good idea.
But including the encyclopedia in the quest log is a really good idea.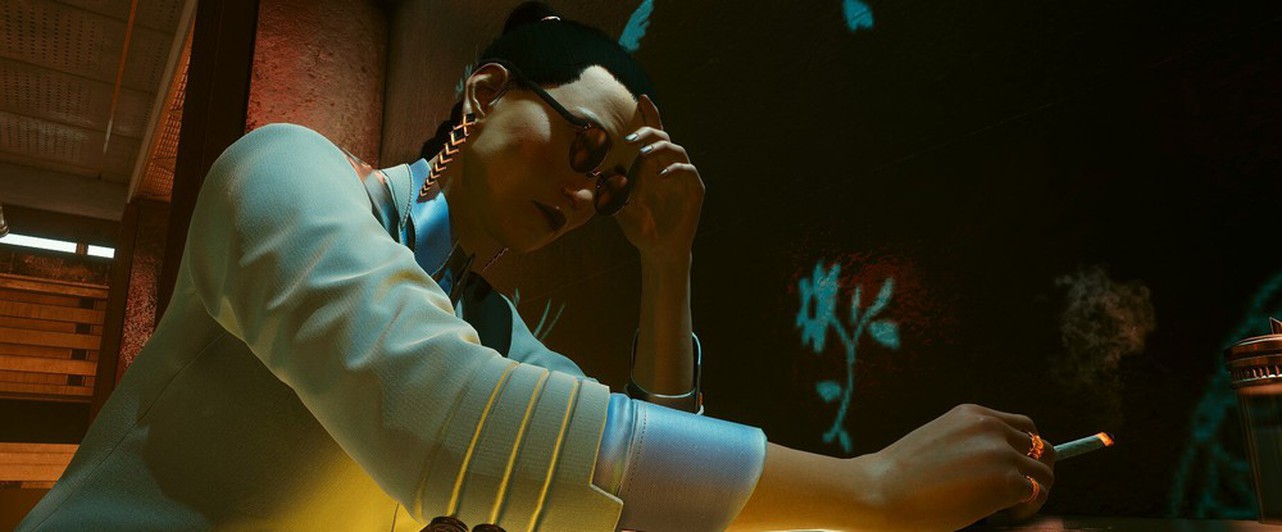 Cyberpunk 2077 developers have held the first post-release stream dedicated to patch 1.3 and free DLC. The patch turned out to be very large, but the fans didn't really like the broadcast itself: the players expected more.
According to the developers, patch 1.3 is mainly focused on fixing bugs and after its release CD Projekt will be more or less satisfied with the technical state of Cyberpunk 2077. Nevertheless, bugs could be noticed right during the broadcast – for example, with the T-pose.
Senior Location Designer Miles Toast has spoken at length on several occasions about how difficult it is to patch an already released game. Updates have to be thoroughly tested to ensure that they don't break anything where everything worked fine, Miles said.
The players didn't take Miles' explanation very well.
My God. Half of the damn stream they try to come up with excuses and talk about how difficult it is to patch a released game. And this is instead of telling how damn exactly they are going to fix it. Maybe, since this is the case, it was simply not necessary to release the game in such a shitty state?

RemnantProductions
The live broadcast did not benefit them. A bunch of NPCs still assume strange postures or appear right in front of the camera, and in the Wasteland in the distance, you can still see 2D cars disappearing when you approach them.

Nblhorn
This story could have rolled if we had the first game in the world, and no one ever released working games before. But resorting to such excuses when there are larger, more complex and beautiful games that work without bugs is such a thing.

Blessed_be_the_fruit
In fact, they just explained to the audience why they don't know how to make games. It is difficult to do it, it is difficult to do it. Well, yes, cry some more. If so, who asked you to do games at all? You are completely incompetent.

XxSystemxX
They say releasing patches for a game is like open heart surgery. If Cyberpunk 2077 is a patient who underwent such an operation, then the developers threw him out of the hospital before stitching a hole in his chest.

stranger666
However, fan engineers are ready to admit that the developers are right about something: it is really difficult to create large projects. True, it is not entirely clear why other teams do better; maybe it's experience.
I am not defending CDPR, they are trying to sell for a complete well, ridiculously broken project and constantly tried to hide its state. But I am doing development and can confirm: [то, что они рассказали,] developers speak very often.

I think most people would be very surprised to know how many hours it takes to make the smallest change: design, develop, test, fix, test again, certify, and so on.

GhastlyRadiator
Some of the changes and additional content shown during the stream didn't impress fans too much either. The first free add-ons for The Witcher 3 were not very large-scale, but the DLC for Cyberpunk 2077, according to players, paid too much attention.
When I saw the improved cat, I literally made a facepalm. This is the last thing that developers should show now. No, thanks of course, but damn …

Ravenpest
What's the point of these DLC jackets if you can find the best clown-like outfit in a matter of minutes?

Rafahil
Didn't expect anything special, but still disappointed. One of the jackets from the free DLC is actually a repainted version of the other jacket.

Ashii6
In the meantime, 8 months later, I still cannot get the thermal katana. And she's still featured in the game's promotional material on Steam.

DuskyEyed
However, the players note, there are some successful innovations. For example, the ability to read the encyclopedia by looking at the task log.
Johnny's jackets and alternate looks look great. The only thing I really liked was the addition of bits of lore to the quest interface. It would be nice to see more moments like this.

Xayias
CD Projekt plans to continue streaming Cyberpunk 2077. Fans expect that the next time the developers will write a script for the broadcast and spend 50 minutes more profitably.