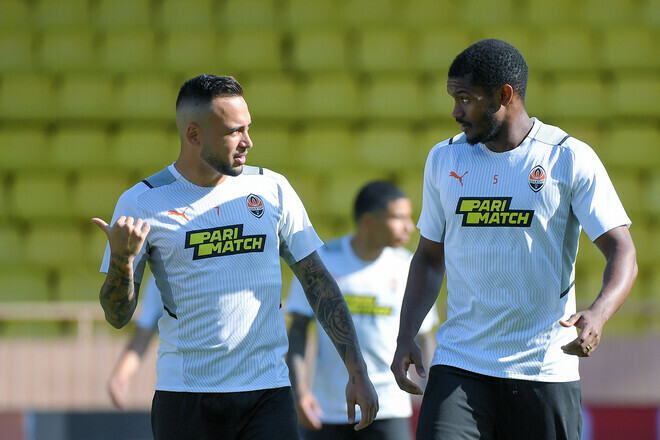 Ukrainian striker Dmytro Kozban made a prediction for the match of the 5th round of the Premier League of Ukraine Chornomorets – Shakhtar.
Chornomorets scored the first points in the last round. In the starting matches of the new season, Odessans lost to Desna (0: 3), Dnipro-1 (0: 3) and Metalist 1925 (2: 3). But on August 16, the Odessa team was able to beat Mariupol away (3: 2). By the way, pay attention, in all the matches of Chornomorets one of the teams scored three goals, and in the two previous meetings in the matches with the participation of Odessans five goals were scored. By the way, the matches of Chornomorets are currently the most scoring goals in the Premier League. 16 goals were scored in the games of the "sailors", which is an average of 4 goals per game.
Shakhtar started the season with victories over Ingulets (2: 1), Lvov (3: 0) and Genk (2: 1). But then the Pitmen lost to Alexandria (1: 2). After that defeat, De Dzerby's team again had a streak of three victories. Shakhtar beat Genk in the second leg (2: 1), then Metalist 1925 was defeated in the UPL, and in the first leg of the Champions League qualification, the Pitmen beat Monaco away (1: 0). Just before the return match with the Monegasques, Shakhtar will have to play against Chornomorets.
Here Shakhtar will probably rotate between Champions League matches. But I think this will not prevent Shakhtar from taking three points. Therefore, I bet on the Pitmen's victory, – said Kozban.
The match Chornomorets – Shakhtar will take place on August 21st. The meeting starts at 19:30.
If you find an error, please select a piece of text and press Ctrl + Enter.