Researchers from the Helmholtz Institute in Ulm (HIU) have published in the journal Joule article, in which they talked about a promising combination of a cathode and an electrolyte of a lithium-metal battery. New solution will allow producing batteries with a record density of 560 Wh / kg, which is twice as much as modern lithium batteries. But that is not all. New batteries retain 88% capacity even after 1000 charge and discharge cycles.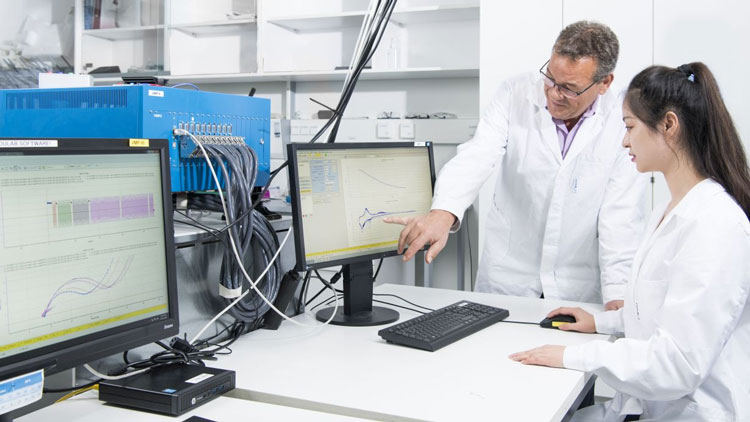 It has long been no secret that lithium metal batteries surpass lithium ion in terms of energy storage density, but the stability of the former leaves much to be desired. In the process of charging and discharging, traditional electrodes with a high cobalt content become covered with microcracks, into which electrolyte penetrates and aggravates the destruction. It was necessary to find such a combination of materials of electrodes with electrolyte, which would not cause destruction of the battery and loss of capacity.
In the course of experiments, a solution was found in a special layered structure of the cathode of a lithium-metal battery with a low cobalt content. In fact, the new cathode material had an unusually high nickel content (NCM88). Also, instead of the traditional LP30 electrolyte based on organic compounds, a non-volatile and non-flammable liquid electrolyte with two anions (ILE) was taken. The combination of the NCM88 cathode and the ILE electrolyte has shown itself to be extremely promising, allowing both to achieve a record energy storage density and low battery wear during operation.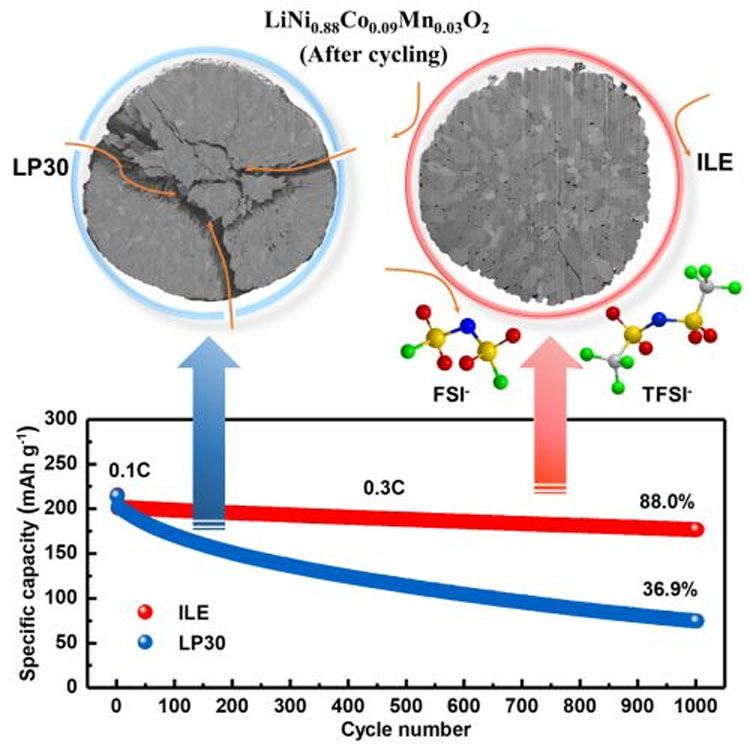 The Coulomb efficiency, which shows the ratio between extracted and stored power, averaged 99.94%. "Since the presented battery also has a high level of safety, – stated in the press release of the institution, – researchers from Karlsruhe and Ulm have taken an important step towards carbon-neutral mobility ".
If you notice an error, select it with the mouse and press CTRL + ENTER.