A long time ago there was a beta version of the Black Book, but then it passed me by and for a long time remained a dark horse. For the passage, I sat down with almost zero knowledge of what the game is. I was only attracted by the opportunity to meet devils, devil, water and other fantastic creatures from Russian fairy tales. After all, there are very few games, let alone good ones, devoted to this topic. From several gameplay cutscenes and trailers, I initially got the impression of a typical cheap indie roguelike, but my expectations turned out to be wrong.
Black Book events unfold at the end of the 19th century and tells the story of a peasant woman Vasilisa. Her lover lays hands on himself. The heroine is sure that impure forces are involved here and her betrothed could not do this – this is the greatest sin in the Christian faith. To rescue him from the kingdom of the dead, she has to become a vekshitsa (sorceress). Vasilisa's grandfather is a sorcerer himself, and therefore decided to teach her. He accompanies the heroine throughout the journey, sharing advice or suggesting solutions to some problems. The key subject in the entire history is the Black Book – the oldest artifact that can fulfill any desire when opening its 7 seals. Only no one before Vasilisa was able to do this.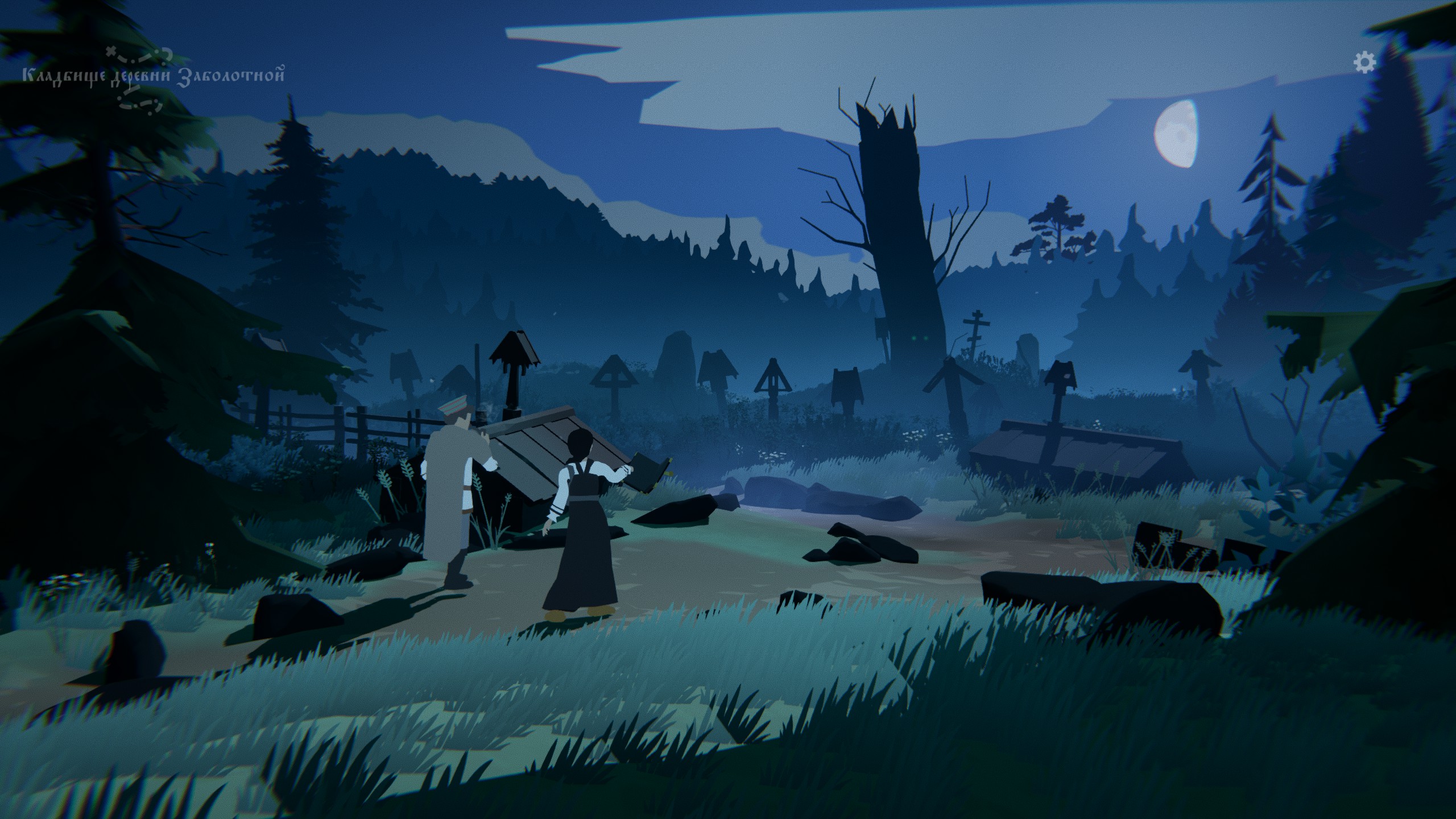 The interface and location design looks very cool. Although the project had a small budget, the successful graphics stylization allowed it to look pretty good. Only the models of the heroes caused my complaints – they saved a lot on them. They look as shapeless and repulsive as possible. Even behind them, it is not always possible to determine the hero.
The Black Book developers tried to immerse users in the atmosphere of ancient Russia as much as possible. To add even more flavor, the creators added ancient Russian words to the dialogues. If you do not immediately understand the meaning of some expressions, such as "uglany" or "kissing", then the game has a built-in dictionary with a detailed explanation. When talking with people or exploring an interesting location, your diary will be replenished with various folk beliefs, epics and stories. And you know, reading all the game notes, I really got into the culture of our ancestors better. To some extent, the game can even be called an encyclopedia.
Elements of the Black Book atmosphere very well convey the life of the Cherdyn district. The entourage of old Soviet films immediately came to my mind. What was happening especially strongly reminded me of Gogol's "Evenings on a Farm near Dikanka", thanks to the abundance of old words and phrases, as well as the mention of a large number of folklore creatures.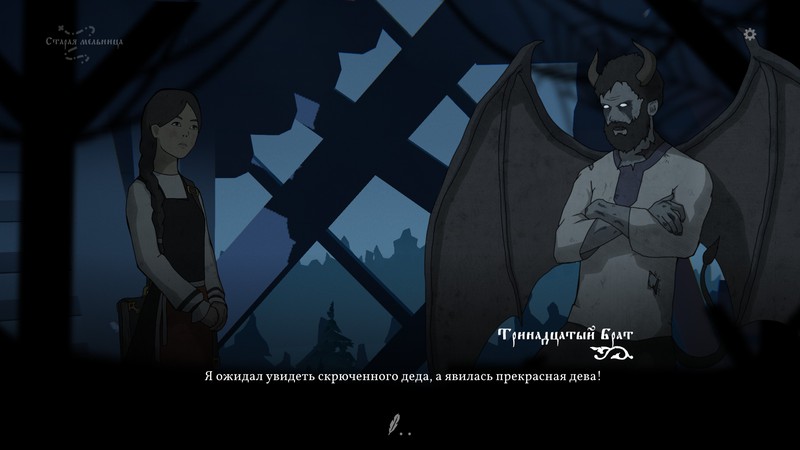 I have a complaint about the plot. The problem is that until the end credits, we do not learn practically anything about our beloved Vasilisa. That is, as a hero, we do not know anything about him at all. The opening of each seal is tied to some big task: somewhere you need to evict evil spirits from the bath, somewhere to ward off demons to kill factory workers, and somewhere to completely protect the wedding from evil sorcerers. All these quests are extremely exciting, so during the journey you completely forget about your main goal, for which you are trying. Only in the middle of the way you are reminded of this in passing, and you are like: "Ahhh, that's why I'm doing all this."
I would also like to praise the Russian voice acting. The actors' responses help to immerse yourself even more in the atmosphere of what is happening. Of course, in some places there is a slight replay, but this generally negates the background of all the work done. Several actors have even entered the caste, whose voice you will definitely recognize: Petr Kovrizhnykh, Sergei Chikhachev and Sergei Ponomarev.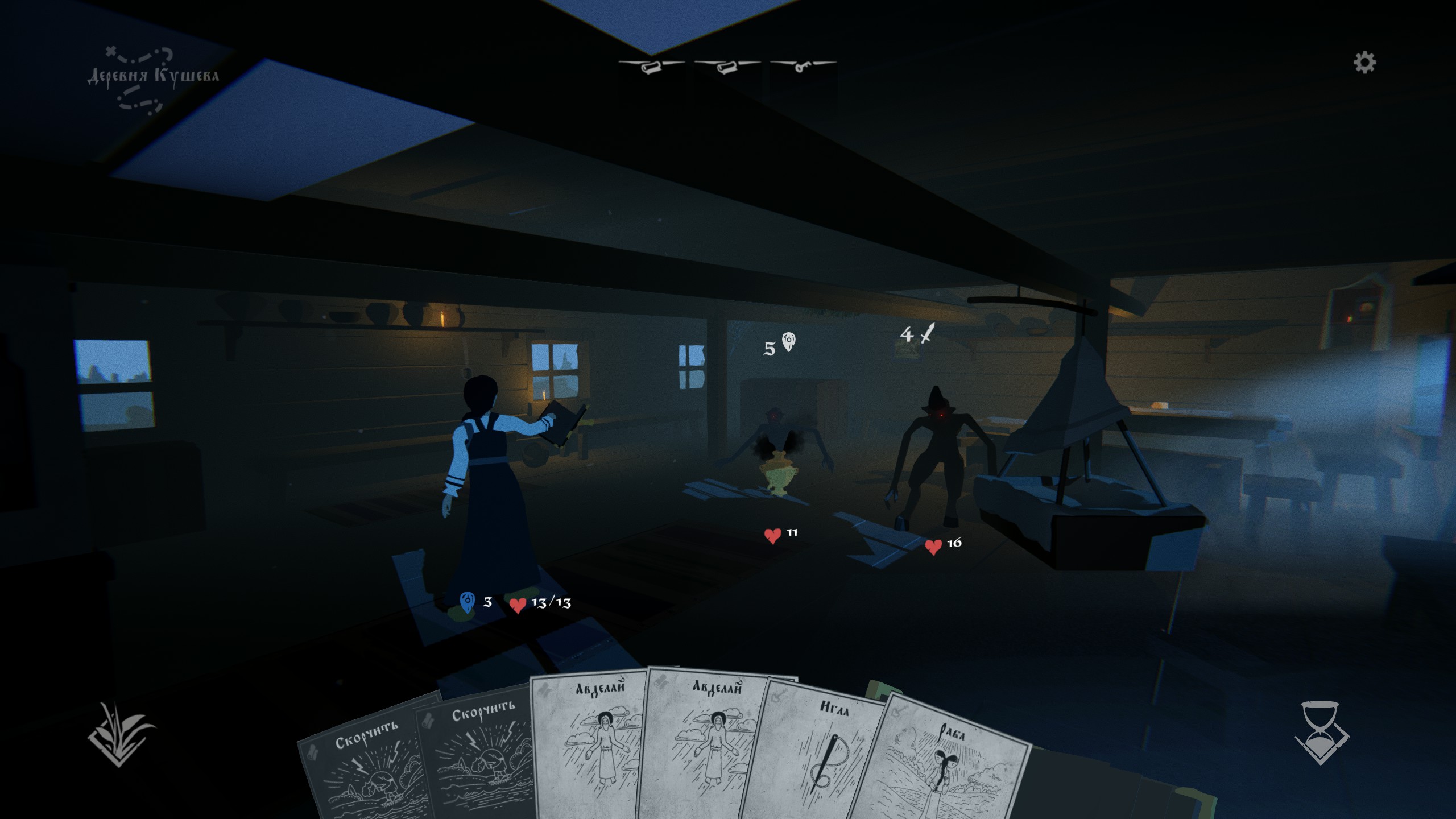 All battles in the Black Book are tied to cards. In general, I have never been a particular fan of this genre, but the local combat system interested me. First of all, the game has a wide variety of skills and abilities. You can create a huge number of unique builds and experiment with them – this process fascinated me most of all. The first two chapters, I did not experience difficulties with opponents, but later on my way I began to meet more and more powerful enemies, to which I need to find a special approach.
There are two types of cards: orders and keys. The battles in the game are turn-based, so the heroes take turns. During one turn, you can use a limited number of orders and keys, so your actions need to be carefully thought out, and not poked at random. To get new cards, you need to open seals, fight in battles, or buy them from merchants.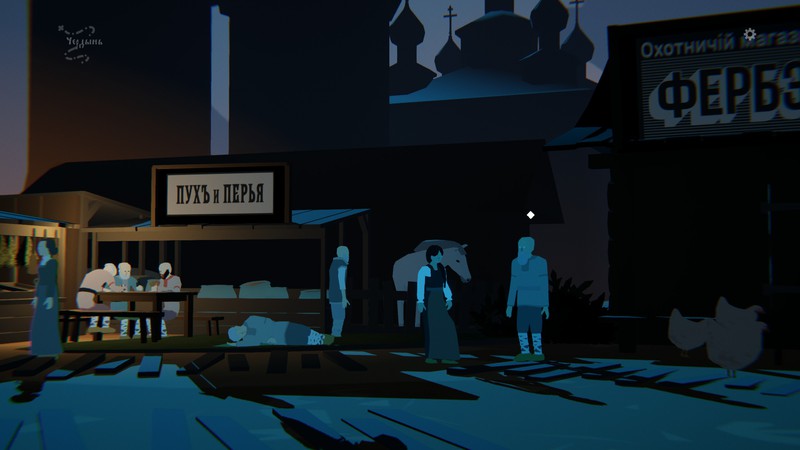 Black Book has a lot of variety. Until the final location, you will constantly stumble upon unique events, places and enemies. For example, during the passage I was able to fight with another sorcerer, meet demon-possessed peasants and have a party with young people from neighboring villages. Although a complete study of the title takes more than 30 hours, it constantly held my attention with some kind of "surprises".
There are also some locations available for research in the game. On them you can find healing herbs, some objects, chat with heroes or solve a simple puzzle. The only problem is inconvenient controls. When moving, Vasilisa can get stuck in textures or respond badly to commands. This is a huge inconvenience.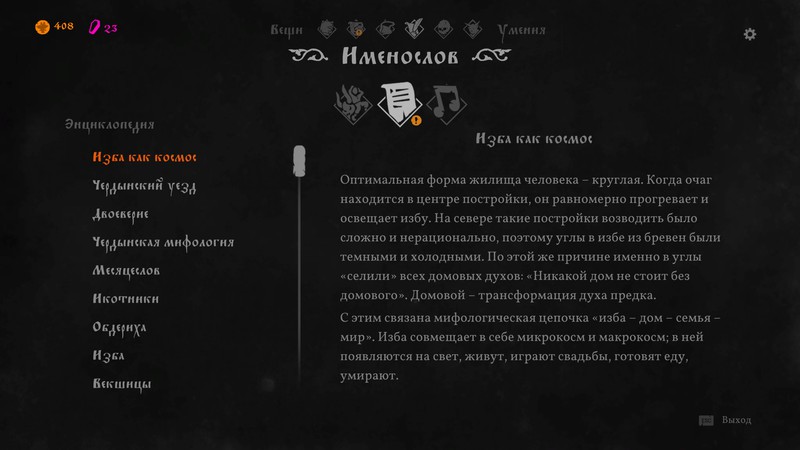 Special glasses are used to upgrade the heroine. The developers are great for making the skill tree so cool – it has some really useful skills. Each acquired ability has a tangible effect on the gameplay. For example, increasing the number of keys and orders used in one move will allow you to create more complex combinations. Vasilisa also has six slots for charms and amulets – they also impose various bonuses: they increase the maximum health reserve or the power of your attacks. These aspects are great additions to your build.
In the Black Book, you can even spill over to the "Fool". It would seem that this is a very simple game, but it carried me away for a couple of hours for sure. A special excitement arose when you started gambling with someone for money. By playing the "Fool" party in the world of the game, you can even solve some conflicts. For example, if you do not want to fight with some devil, you can offer him to play cards. If your opponent begins to defeat you, then you can cheat and exchange a regular card for a trump card once per game. The game fits perfectly into the Black Book setting, as "The Fool" enjoyed immense popularity among peasants in the 19th century.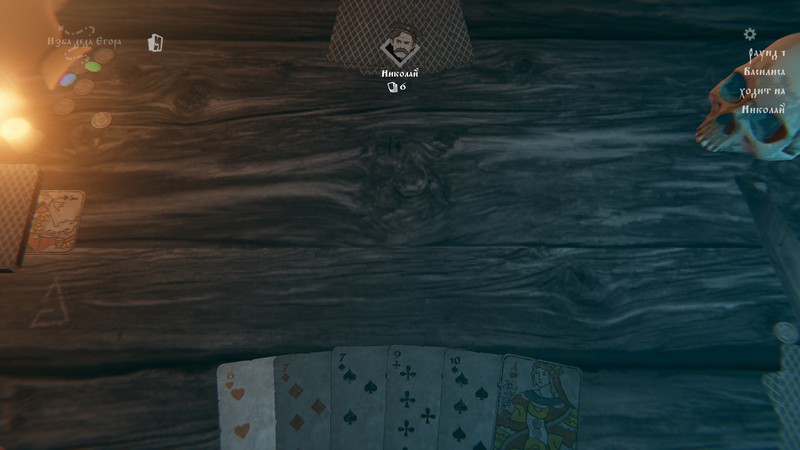 Black Book can be compared to a good interactive book. It can be seen that the developers have seriously immersed themselves in the study of the mythology of their native Perm region. During the passage, you get to know well the life of ordinary people in Russia at the end of the 19th century: what and whom did they believe in, what traditions and customs they observed, and so on. We heard a lot about those times, but most people lack a holistic view. For me personally, the project helped to structure and supplement knowledge, so the game copes well with the "educational" task.
This project was able to acquaint me with the history of my country. And she does it in an extremely fun and interesting way. And if this is not enough for you, then an interesting plot and variable combat system will definitely not let you get bored on this amazing journey through Cherdyn district. As a result, Black Book became one of the most interesting games of the outgoing summer for me.