An almost 20-minute gameplay demo of the metroidvania-inspired FIST: Forged In Shadow Torch has appeared on the IGN YouTube channel. The video showed platform sections, pumping, overcoming various obstacles, dialogues and so on.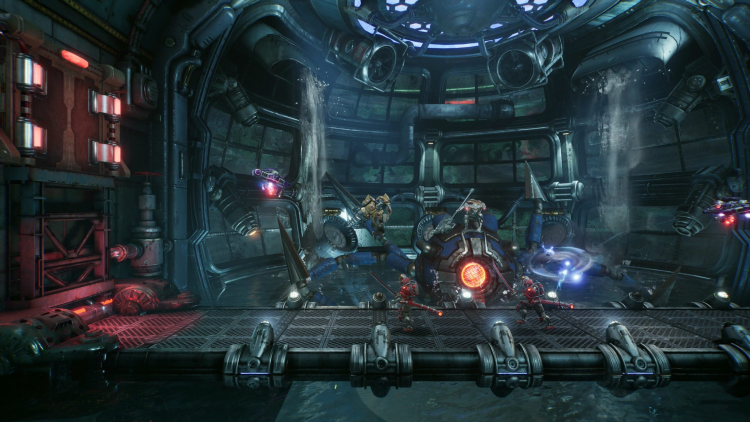 Rabbit Ryton, the protagonist of the game, uses a large mechanical arm. You need to look for attachments for it at different locations during the passage. One of them is obtained by the protagonist at the beginning of the demonstration. Ryton actively uses the mechanical arm in battles. For example, a new video shows him transforming her into a hammer and a drill to effectively beat opponents. The fights turned out to be spectacular: the main character uses a variety of techniques and kills enemies in the air. New active abilities are unlocked by leveling Ryton at special terminals.
Exploration of the terrain in FIST: Forged In Shadow Torch involves overcoming obstacles. For example, the hero has to fly up past the rotating blades and not step on the electric floor. Sometimes obstacles can be overcome with the help of standard acrobatic techniques: double jump or dash. But more often than not, Ryton needs to use a mechanical arm. For example, a drill can be transformed into a rotating blade propeller and slow down the fall. And when exploring locations, there are secondary characters who give out tasks.
FIST: Forged in Shadow Torch will be released on September 7th on PS4 and PS5. The game went gold, so there will be no transfer. Later, the project will appear on PC, but the release date on this platform has not yet been announced.
If you notice an error, select it with the mouse and press CTRL + ENTER.