The first racket of Ukraine Elina Svitolina (No. 6 WTA) won the title at the WTA 250 hard tournament in Chicago.
In the match for the title, the Ukrainian, who was the leader of the seeding, beat Alize Cornet from France (# 68 WTA).
Chicago. Final
Elina Svitolina (Ukraine) – Alize Cornet (France) – 7: 5, 6: 4
The match started as expected with the advantage of the Ukrainian tennis player. In previous fights at the Chicago Korn tournament, she took the first game only once out of four, so it would be strange to expect any phenomenal game from her at the beginning. But very quickly Elina's dominance was reduced to zero, and the Frenchwoman began to earn points. Alize played a break, but it was clear that she was not all right with her health, and more precisely, with her right hip. Because of this damage, Cornet suffered throughout the match, it seemed that she would even withdraw. Nevertheless, the Frenchwoman, after several medical time-outs, still survived to the end.
The fate of the first game was decided in the 11th and 12th games. Elina first played three hidden set points, after which she realized the first set point.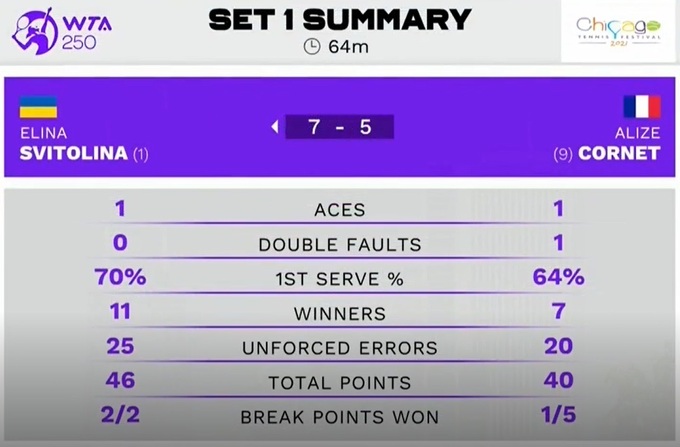 The beginning of the second game Kornet again failed, she had to recoup from the score 0: 3 for the second time. This time Alize failed to equalize the score, Elina brought the meeting to victory, although she herself felt certain health problems. If not for this, the match would have ended much earlier.
You also need to understand that the meeting took place in an incredible heat, in which it is almost impossible to show high-level tennis. Here, the winner is the one who better adapts to the conditions without receiving much harm to the body.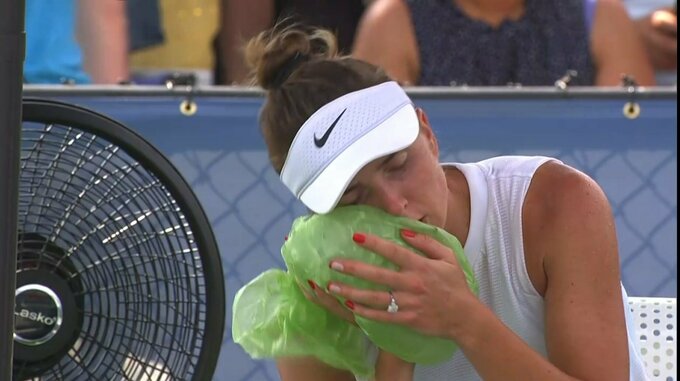 For Elina, this title became the 16th in her career. The last time she won the WTA tournament a little less than 11 months ago, when she became the best on the courts of Strasbourg.
Earlier in the final of the doubles, the Kitchenok sisters played the title among themselves, Nadezhda won.
In the new edition of the rating, Elina will again return to the top 5, but according to the results of the US Open, there is a high probability of falling out of there again.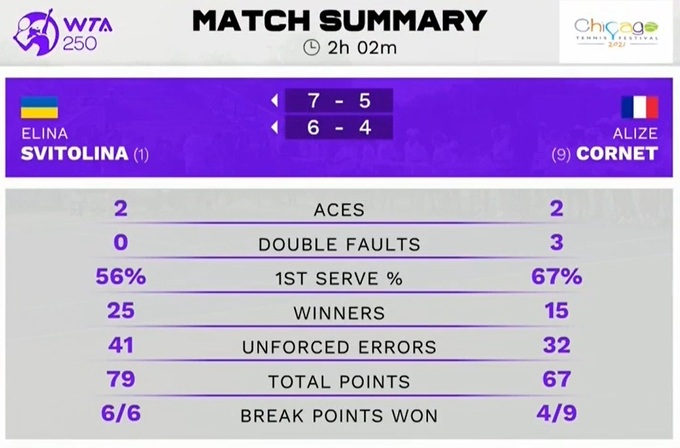 If you find an error, please select a piece of text and press Ctrl + Enter.