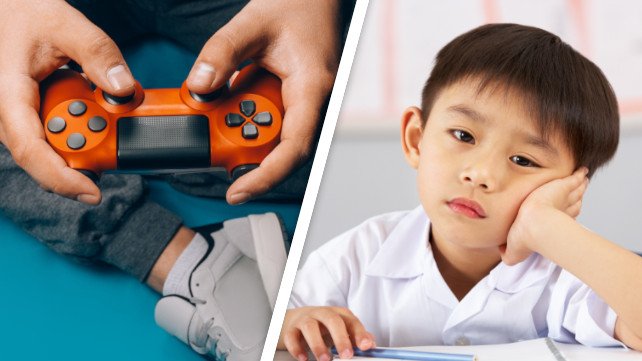 The Chinese government wants to introduce new regulations for children and young people, through which they should play less video games. Why and how much should access to video games be restricted now?
China has tough rules
Video games are a sensitive topic in China and will likely remain so in the foreseeable future, as a new regulation suggests. The National Press and Publication Administration (NPPA) is responsible in China for topics such as gaming and online media and now wants to introduce new rules for children and young people that are intended to severely limit their playing time.
People under the age of 18 should only be allowed to play for one hour on Friday, Saturday and Sunday – from 8 a.m. to 9 p.m. All in all, there are only minors left three hours a week granted in their favorite games. Holidays are no exception. That means: No more long Fortnite sessions during the summer holidays and no more Minecraft afternoons after school. (Source: South China Morning Post)
The execution of the new rules is entirely in the hands of China's largest gaming companies. So should Tencent and Co. Get players to register and log in with their real names so that their active playing time can be better tracked. Tencent has already agreed to the new regulation and promised implement them as soon as possible.
Just a few weeks ago, technology giant Tencent drew attention to itself because it equipped over 60 games with face recognition to prohibit children from playing at night:
Why all this?
The new regulation is primarily intended to prevent video game addiction among young people. A government spokesman said in the Chinese media outlet Xinhua:
"Many parents report that video game addiction in adolescents and children negatively affects their ability to learn as well as their physical and mental health, which even leads to a number of societal problems."
Allegedly, video games are becoming more and more common negative out to schoolchildren. The strict regulations are therefore an answer to a problem that the government seems to classify as serious.
In the future, Chinese children should only play video games for three hours a week so that they can concentrate better on school. Do you feel the decision is understandable or is it a bit strict in view of the fact that video games can also serve to reduce stress?