PUBG creator Brendan Greene has announced that he is leaving Krafton to run his own independent development studio. Massive open-world games are to be created under PlayerUnknown Productions.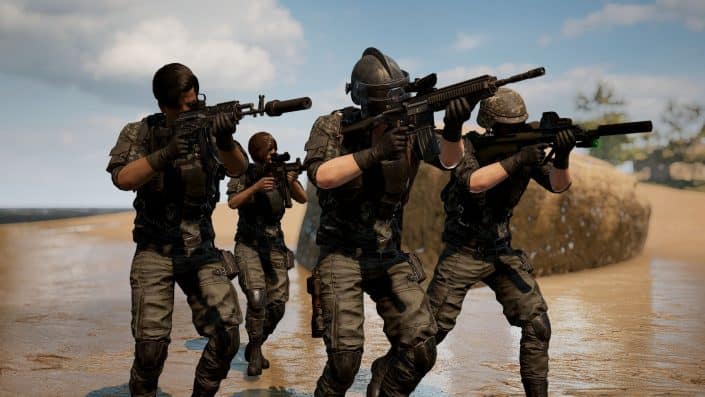 In recent years, the game concept of the battle royale shooter has dominated the multiplayer market. "PlayerUnknown's Battlegrounds" made the start on the PC and achieved immense numbers of players, whereupon other companies brought their respective implementations onto the market. With "Fortnite", "Apex Legends" and "Call of Duty: Warzone", the battle royale shooters can continue to dominate, although the game concept has also been transferred to other genres.
Independence and freedom
Now Brendan Greene, who is known both under his online pseudonym PlayerUnknown and as the corresponding creator of the Battle Royale game concept, has announced that he is leaving the "PUBG" developer and publisher Krafton to set up his own independent development studio. His Amsterdam-based studio PlayerUnknown Productions, which was set up in 2019 under the auspices of Krafton, is separating from the company.
Krafton will continue to retain a minority stake in PlayerUnknown Productions. The studio's first project is called "Prologue" and was originally announced as part of the 2019 Game Awards. It is not yet known if work on Prologue will continue or if Greene would like to work on completely new projects.
"I'm grateful to everyone at PUBG and Krafton for the opportunity they gave me and the opportunities they have given me over the past four years. Today I look forward to taking the next step in my journey to create the kind of experience I have envisioned for years. Once again I am grateful to everyone at Krafton for supporting my plans and I will have more to reveal about our project at a later date, "Greene said in a statement.
As soon as relevant information about the next projects is revealed, we will bring you up to date.
Those: GameSpot
More news about PUBG.
Links to Amazon, Media Markt, Saturn and some other retailers are usually affiliate links. When we make a purchase, we receive a small commission that we can use to finance the page that can be used free of charge. You have no disadvantages.