Jon Peddie Research (JPR) continues to share interesting details about the situation in the GPU market. This time, experts calculated how many video cards were sold in the second quarter. This includes discrete GPU expansion cards for desktops, workstations, servers, various scientific systems, and mining and rendering farms.
In April-June, AIB partners Nvidia and AMD delivered about 11 million video cards worth $ 11.8 billion. This amount is 179% more than the same period last year, and then only one million devices were shipped less. From this we can conclude that the average price of graphic cards has more than doubled over the past year.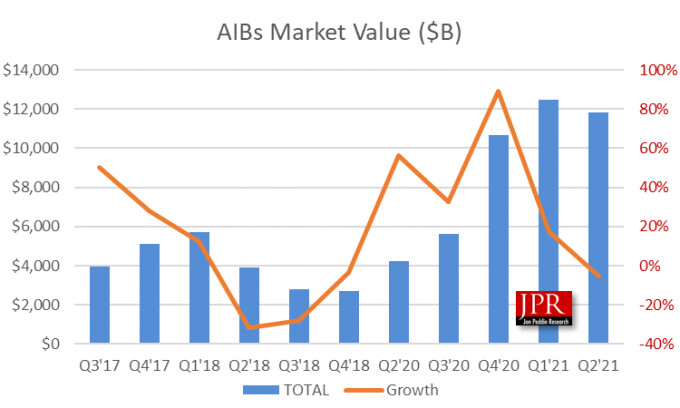 It is worth recalling that by the end of 2020, graphics cards worth about $ 29 billion were sold. If you believe the forecasts of analysts JPR, then in 2023 this figure will grow to $ 44.1 billion, not least thanks to Intel, which plans to join the fight with AMD and Nvidia in the first quarter of 2022.
A source:
JPR
.