Cryptominers Bahrain, a Bahrain and Dubai based company, has announced that it has received a large shipment of AMD Radeon graphics cards from PowerColor, Sapphire and XFX. It is easy to guess from the name of the company about their professional activities in the field of cryptocurrency mining.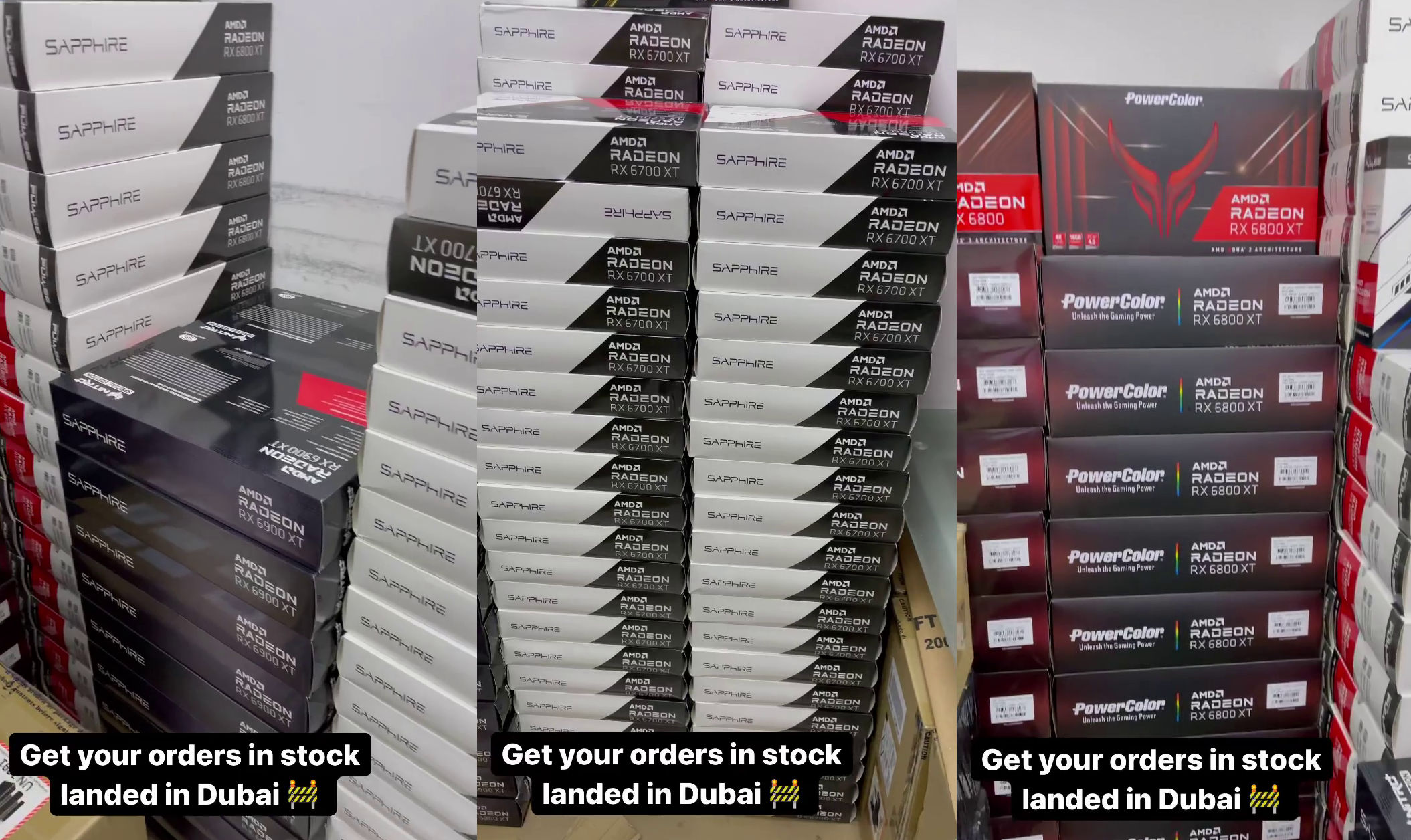 Although the company also shared photos of the Nvidia GeForce RTX and GTX models, in a post in social networks Shown are perhaps hundreds of boxes with the latest mid-to-high-end Radeon Radeon RX 6700XT, RX 6800 XT and RX 6900 XT.
The company also confirmed that it received a shipment of relatively older Radeon RX 580 8GB cards from XFX, which still has enough VRAM and GPU performance to mine Ethereum and other cryptocurrencies.
Of course, the supply of Cryptominers Bahrain is just a drop in the sea of ​​a global shortage of video cards. Vendors do not want to diversify their device sales between miners and gamers, which in the long run damages the entire PC gaming.
A source:
Videocardz
.