Inno3D has announced the GeForce RTX 3080 Ti and RTX 3080 gaming graphics cards with the iChill Black hybrid cooler. The press release says that Inno3D is working hard to make the new graphics cards available from retailers in key regions. This is known to be hampered by a global shortage of electronic components and a record high demand from miners.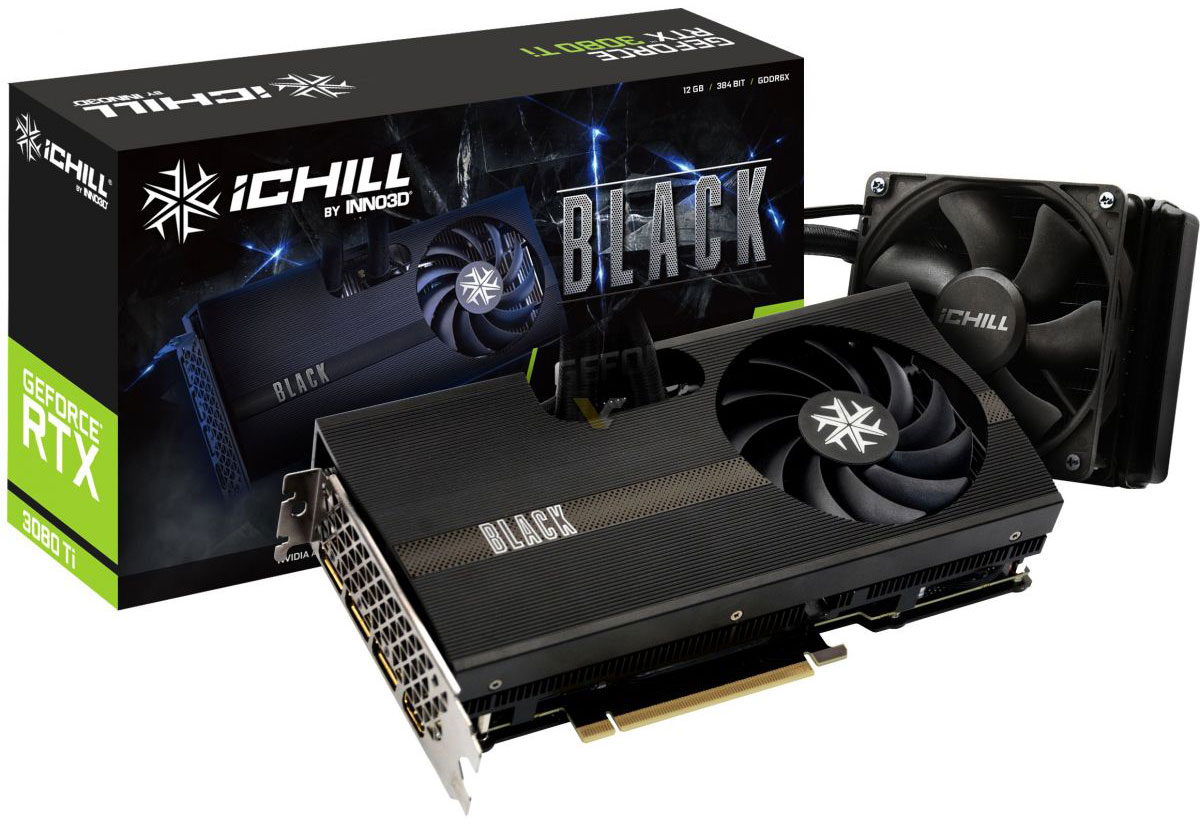 GeForce RTX 3080/3080 Ti iChill Black has a metal casing with a 90 mm fan and an external single-section SVO radiator with a 120 mm propeller. A pair of composite tubes transfer heat from the memory chips to the heatspreader, while an active fan blows it out of the enclosure. In turn, the GPU is cooled by the forces of a closed water cooling system.
The vendor promises good overclocking potential thanks to the strengthened power subsystem and quality components. For the GeForce RTX 3080 iChill Black, the GPU frequency is slightly increased from the factory and is 1440-1770 MHz, and for the GeForce RTX 3080 iChill Black Ti – 1365-1710 MHz.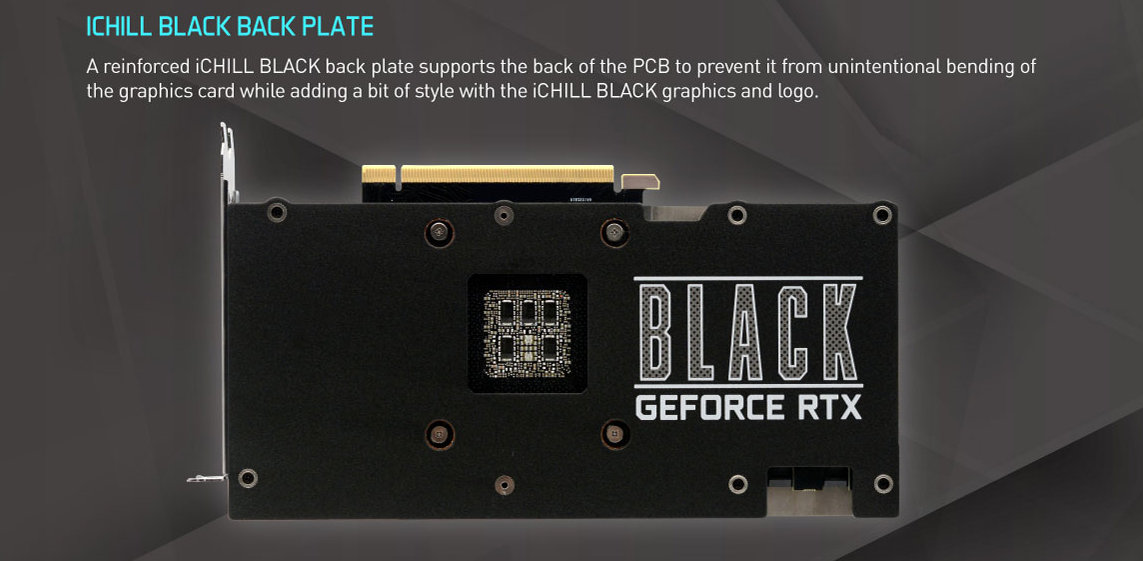 A source:
Videocardz
.