The penultimate day of the competition took place at the Paralympic Games. Ukrainian athletes won three more silver and one bronze medals.
The medals were won by Marina Mazhula (rowing), Igor Tsvetov (athletics), Oksana Boturchuk (athletics) and Vasily Kovalchuk (bullet shooting).
In total, Ukraine has 98 medals (24 gold, 47 silver and 27 bronze) and 6th place in the overall standings. The Ukrainians occupied the 5th place for a long time, but today the Netherlands broke into the top 5.
September 5 at the Paralympics is the final day.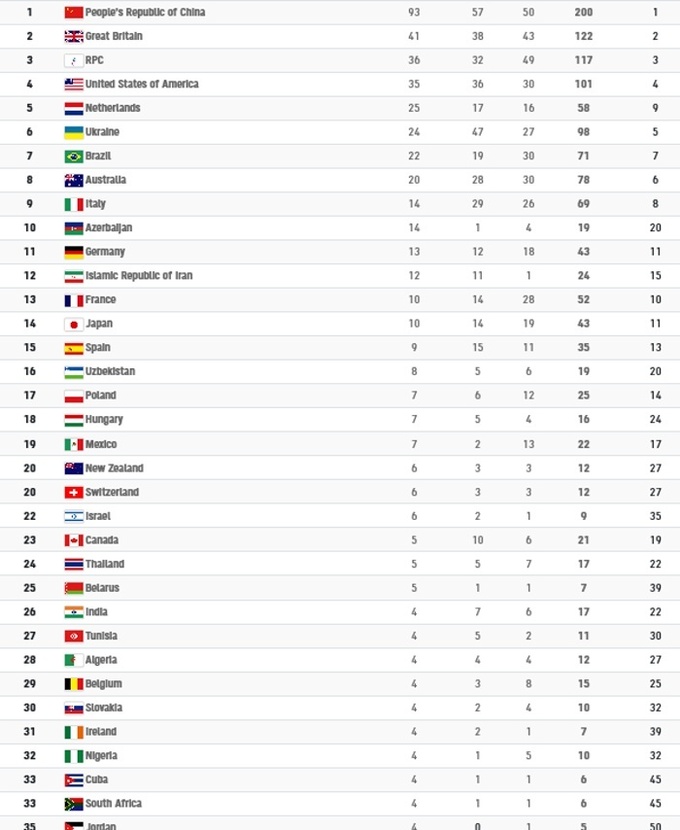 If you find an error, please select a piece of text and press Ctrl + Enter.