The Mercedes-Benz brand began the week with a whole scattering of premieres, and the Mercedes-Maybach crossover of the same name made up the company for the AMG EQS electric sedan. Although this is just a conceptual sample, the company says that it is already close to a production copy. Technical details have not been disclosed, but the flagship crossover allows for interior and exterior styling to be appreciated.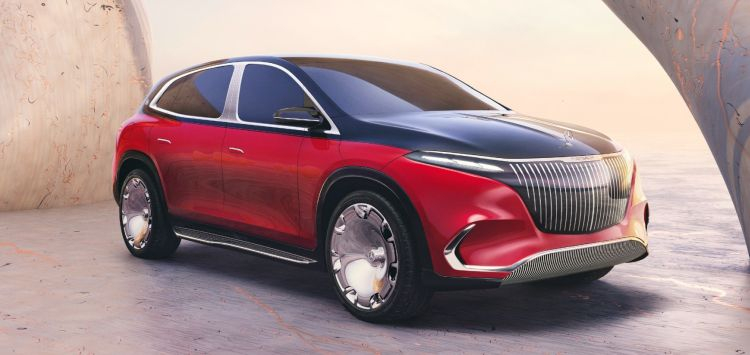 Since the abandonment of internal combustion engines frees the hands of designers and engineers in terms of layout, the Mercedes-Maybach has been able to focus on comfort in the cabin for all four riders. Naturally, special attention was paid to the back row, which predictably turned out to be two-seater.
The silhouette of the car itself is optimized in terms of aerodynamics, but without compromising on the spaciousness in the rear of the cabin. The trunk seems to have fallen victim to providing maximum comfort in the back row of seats, but for vehicles of this level, cargo capacity is not decisive.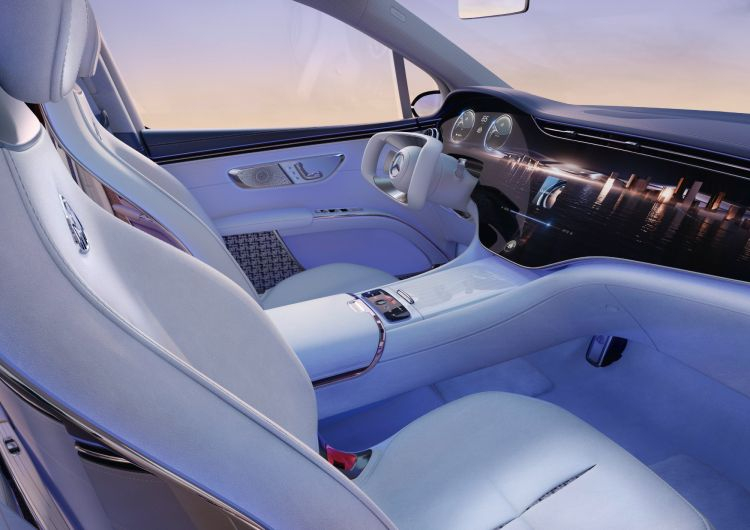 As a concept, the Mercedes-Maybach EQS features a monolithic figured display that occupies the entire front fascia and center console. Apparently, like the EQS sedan, at least three separate displays will be hidden under a common glass panel. The presence of a developed central tunnel in this case is not due to the type of drive, although the power plant provides for the presence of at least two electric motors capable of transmitting torque to both axles independently. The rear passengers got their own control unit for comfort functions, as well as the displays located behind the head restraints of the front seats.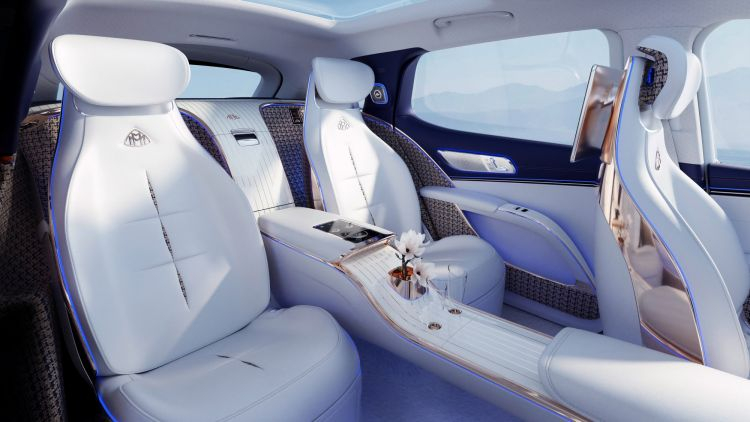 It is difficult to say whether the steering wheel in the form of a steering wheel will migrate to the production version of the electric crossover, but Tesla has already begun to install a control of a similar form on the updated Model S sedans. … Both of the latter electric vehicles are capable of covering a distance of up to 770 km on a single charge. The simple crossover Mercedes-Benz EQS is due to hit the market next year, so the luxury version of the Mercedes-Maybach brand is unlikely to be delayed much.
If you notice an error, select it with the mouse and press CTRL + ENTER.