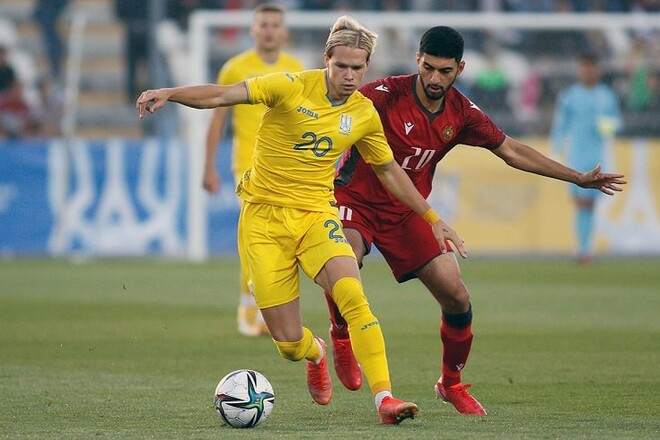 Midfielder of the Ukrainian national team U-21 Mikhail Mudrik commented on the 2-1 victory over Armenia in the selection for the European Youth Championship:
"For the most part, everything worked out. Perhaps in the first half it was necessary to cover them a little differently. And so, I think, we have fulfilled all the instructions of the coach.
Very often I practice blows. This is a guarantee of hard work, constant training, honing from day to day. You see, it worked.
The team is happy, the coach is happy, Ukraine, I think, is happy. But you yourself understand, two victories are good, but this is nothing, just the beginning. Yes, a good start, but there is still a whole road ahead. There are many battles ahead, which must be won, "said Mudrik.
If you find an error, please select a piece of text and press Ctrl + Enter.