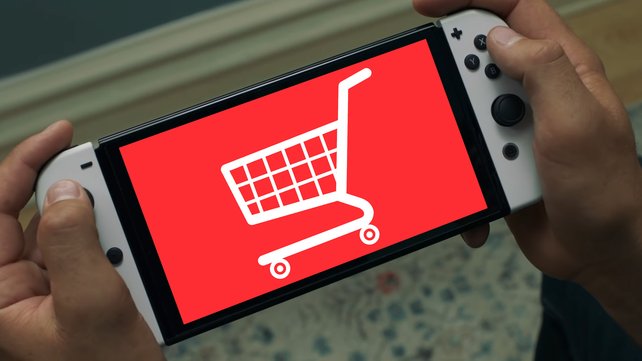 The OLED version of the Nintendo Switch is currently out of stock at almost all retailers – even though the console has not even appeared. If you still want to pre-order the console, you have to dig deep into your pocket.
Update 09. September 2021:
Now the OLED switch has also been hit. Although the console won't officially appear until early October, There is now no longer a shop that sells the improved Nintendo console at the RRP.
Only ProShop still offers reservations, but it can be paid for like a king. You have to put a proud 429 euros on the tableto secure the OLED switch in the two color variants:
Original message:
Order Nintendo Switch (OLED model): Currently sold out
The Nintendo Switch (OLED model) will be released on October 8, 2021. You can already use the console now in two different versions (white or neon red / neon blue) for 359.99 euros Pre-order at MediaMarkt and Saturn with a price guarantee.
You can also find the Nintendo Switch (OLED model) on Amazon – the hybrid console was even on offer there for a short time for 349.99 euros. Unfortunately, the OLED switch is currently out of stock on Amazon. Here are the shop links at a glance:
Nintendo Switch (OLED model) white
Nintendo Switch (OLED-Modell) neon-rot/neon-blau
Buy Nintendo Switch (OLED model): Upgrade with a better display
The new Nintendo Switch model is intended to convince gamers above all with its powerful and slightly larger OLED display. In contrast to the basic switch version with a 6.2 inch screen, the OLED screen will be 7 inches tall and have a better color representation and higher contrasts. The Nintendo Switch Lite, on the other hand, only has a 5.5-inch display. The internal components of the hybrid console have essentially remained the same.
You can find more details about the new Nintendo Switch in our announcement article.
In our video we show you the accessories with which you can get the most out of your Nintendo Switch:
How do you like the new OLED model of the Nintendo Switch? Are you going to pre-order the hybrid console? Or are you satisfied with your current Nintendo Switch? Visit us on our Facebook page and write us your opinion in the comment area!