"SnowRunner" has started a new season that brings you new content, including free innovations as well as content that is linked to the Year 2 Pass.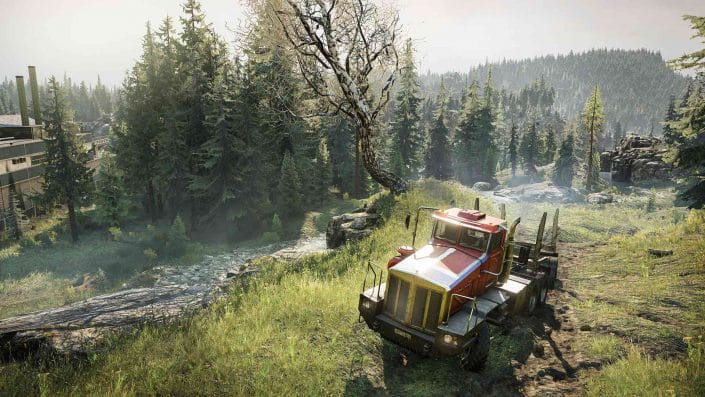 "SnowRunner" has received new content with "Season 5: Build & Dispatch". They are available to all holders of the Year 2 Pass and allow you to explore a new landscape in the Rostov Oblast area. One of the goals at the new location is to whip up a new Tatra factory near a small town.
Two new cards
Rostov Oblast, located in Russia, has two new maps, including a heavy industrial zone and the Antonovsky nature reserve. When setting up the old Tatra factory, you will be rewarded with two Tatra four-axle vehicles: the Tatra Force and the Tatra Phoenix, both with adjustable axles.
The free update, which was also released, provides all players with new content, including expansions such as the dynamic lifting platforms, with which you can now also charge vehicles on long-distance missions. There is also a skin for the DON-71-Scout.
Another new feature is a password-based invitation and matchmaking system that allows crossplay for PC users. This allows players using Steam, the Microsoft Store or the Epic Games Store to connect and explore the wilderness together. A switchable immersive mode lets you enjoy the game with a minimalist UI.
More about SnowRunner:
Season 5: Build & Dispatch is now available for PlayStation 4, Xbox One, Nintendo Switch and PC. The following trailer gives a glimpse of the new content:
More news about SnowRunner.
Links to Amazon, Media Markt, Saturn and some other retailers are usually affiliate links. When we make a purchase, we receive a small commission that we can use to finance the page that can be used free of charge. You have no disadvantages.