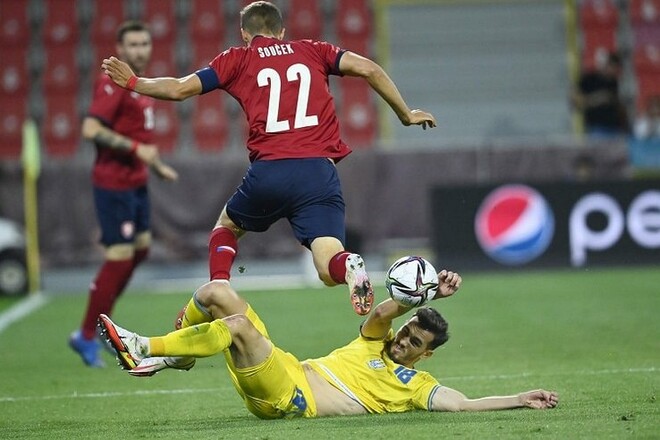 We present to your attention a selection of the main news and materials on Sport.ua for Wednesday, September 8.
1. No-man's rock continued in the Czech Republic. The Ukrainian national team missed the victory again. Kornienko's goal turned out to be a debut, but not victorious.
2. Ukraine will play against Russia in the 1/8 finals of Euro 2021 volleyball. According to the results of the group round, Ugis Krastins' charges took the 3rd place.
3. Yaroslava Maguchikh finished second in the final of the Diamond League. Maguchikh finished the season 2nd, Gerashchenko – 4th.
4. Few points. Ukraine has almost no chance of becoming the host of the playoff semi-finals. The two-round qualifier for the 2022 World Cup will take place in March next year.
5. The team of Ukrainian free agents. What do you think such a team could aim at if they played, say, in the Premier League?
6. Forecast: Ukraine and Finland will score the same points, but ours will be higher. The Sport.ua observer believes that the Ukrainian national team will take the final second place in the group.
7. The player of Kazakhstan, who scored two goals to Ukraine, got caught on doping. Ruslan Valiullin passed a positive doping test and did not play with Bosnia.
8. Scandal around the transfer of Khocholava. The Ukrainian ex-deputy minister is mixed up. The Danish club did not pay for the services of lawyers and agents who secured the deal.
9. On the last try. Bekh-Romanchuk jumped into the top 3 of the Diamond League. The Ukrainian managed to finish in third position.
10. PETRAKOV: "There are no words. 20 seconds remained. One mistake – and we arrived. " The coach of the Ukrainian national team is dissatisfied with the outcome of the friendly match with the Czech Republic.
If you find an error, please select a piece of text and press Ctrl + Enter.