Less than two weeks ago, Hurricane Ida turned the Mississippi back to New York and caused a flood. However, this season is not over – a new crisis is brewing in the Gulf of Mexico.
According to the latest weather reports, Tropical Hurricane Nicholas will not be as dangerous in terms of wind speed, but it will bring with it rains that can lead to flooding. Precipitation will also affect areas affected by Hurricane Ida.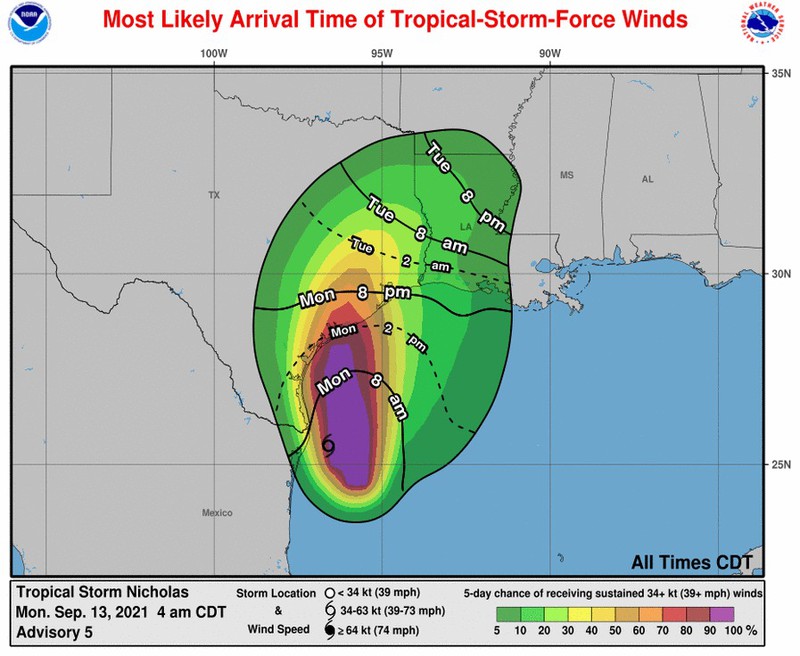 Hurricane Nicholas Features:
Hurricane formed in the Gulf of Mexico over the weekend
Wind speed reaches 95 kilometers per hour
The speed of the hurricane is only 8 kilometers per hour
The hurricane will move along the coast, after which it will go inland
Some areas are expected to receive 15 to 25 centimeters of precipitation
Hurricane can bring storm tide up to 1.5 meters
Experts note that extreme rains are possible in some settlements – up to 50 centimeters of precipitation until Friday. In particular, this applies to some areas of Houston and Galveston.
Breaking – Tropical Storm #Nicholas has formed in the SW Gulf of Mexico. A Tropical Storm Warning is in effect for the coast of Texas from the Mouth of the Rio Grande to Port Aransas. pic.twitter.com/Go5ntWcLOA

— Hurricane Tracker App (@hurrtrackerapp) September 12, 2021
Several areas affected by Hurricane Ida may receive up to 15 centimeters of precipitation, triggering new flooding.
The National Weather Service has announced a potential flash flood threat. It is still not clear which vector the hurricane will take, making it difficult to predict the effect the hurricane will have. However, the local weather blog has already announced that the residents of Houston should prepare for a flood comparable to 2019, when the city fell victim to Hurricane Imelda.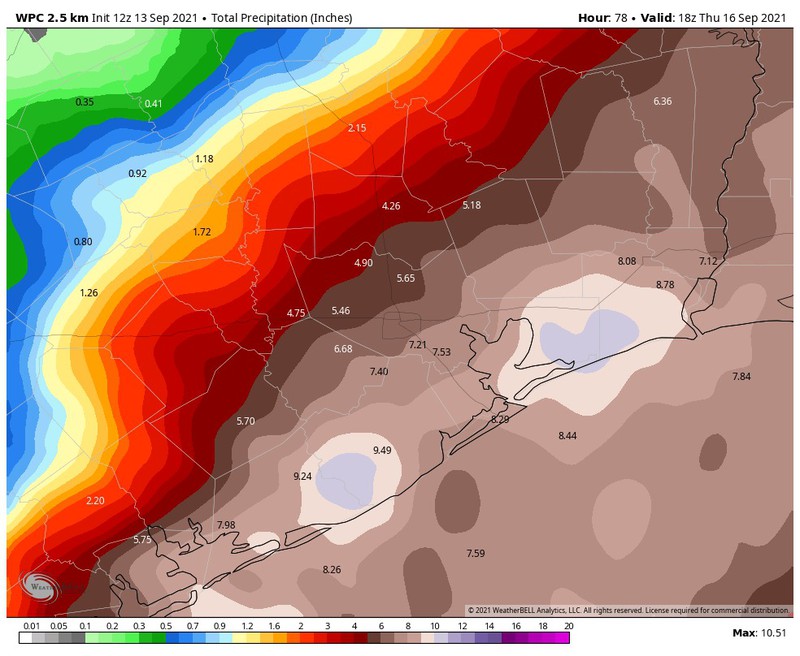 Another disaster in the piggy bank of 2021
Should Hurricane Nicholas actually cause flooding in Texas, it will be just another piece of a disastrous puzzle. In recent months, not only the southern states have become victims of natural disasters. A heatwave swept through the northwestern United States, wildfires swept California, and scientists warn of the negative impact of drought on the Colorado River.
These phenomena are not accidental – climate change leads to different effects depending on the region. And the higher the temperature, the more water it can store, causing heavy rainfall for which the infrastructure is simply not designed.
Considering the damage the February frosts left in Texas, Hurricane Nicholas only exacerbates the problems that have piled up.