There was no pressure on the developers.
There was no pressure on the developers.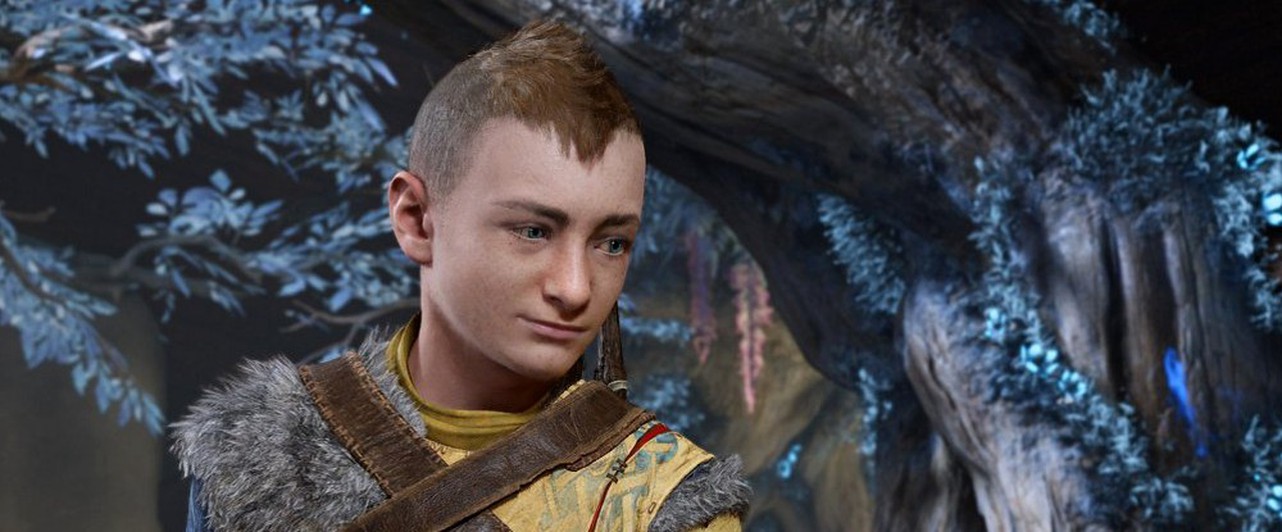 Some fans of God of War do not like the fact that in Ragnarok the giantess Angrboda turned into a black girl. Narrative director Matt Sophos, who first briefly explained to the disgruntled why he did not agree with them, decided to analyze in detail the claims to the game.
On his Twitter account, Sophos posted long thread with clarifications on several of the most common claims. Matt did not change his point of view: he notes that the God of War series never strictly followed myths and the dark-skinned Angrboda is not fundamentally different from the blue Brock.
In our game, Angrboda is a young black woman. The global majority of players are delighted and think that it looks incredible – my God, it is. But a loud minority on the internet was offended by the idea. I decided to talk about several of the main themes of these disturbances.

"You caved in under pressure." I can count on two fingers the number of God of War and God of War Ragnarok Plot Change Notes we have received, and this is not the case. I am grateful for the trust that has been shown to us, and I am telling the best story possible without any hindrance.

"You did [игру] political ". The role of the screenwriter is to tell compelling and understandable stories. You bring a part of yourself into these plots, they become a conductor of your views. So writing is always about politics – it's just that they usually think about it when they disagree with [озвученными идеями].

"This is disrespectful or imprecise in relation to northern mythology." So, this is the main argument. Let's start with the fact that God of War is our interpretation of mythology, not history – both Greek and northern. We tell our own story against the background of gods, giants and so on, but we have our own view of things.

And this view is not one hundred percent the same as the Edda. For example, let's take a look at the mythology of some of the main characters in God of War:

Brock: We turned the legendary gnome blacksmith blue and made him talk like a Texas swearing prospector.
Sindri: We made another legendary gnome blacksmith a gray-skinned germophobe – and by the way, he knows about the existence of bacteria.
Mimir: Associated with the very roots of northern mythology, in God of War he turns out to be Scottish. Mimir is the name he adopted after arriving in Midgard, and we linked him to a character from English folklore.
Balder: In myths, this is the god of light and righteousness, but we have changed the essence of his invulnerability to almost everything. As a result, he doesn't feel anything.
Loki: We made him half giant, quarter human, quarter Greek demigod. Should I continue?
Loki's father: to link him to Kratos, a crude Greek demigod who killed many of the gods. We focused on translating Farbauti as "fierce fighter". By the way, Kratos was voiced by two incredible black actors in succession.

Here's what I'm leading to say: we all the time take mythological characters and change them for ourselves.

If you think that Angrboda's skin color is the right place to draw the line and talk about whether we have shown enough respect, then you should probably spend some time introspection.

Matt Sophos
God of War Ragnarok is coming to PlayStation 4 and PlayStation 5.
In Genshin Impact, for the first time pumped up to rank 60 – for this they do not give anything special