The Director's Cut of "Death Stranding" will be out on PS5 next Friday. Kojima Productions has now shared a few details on how to use the features of the DualSense controller.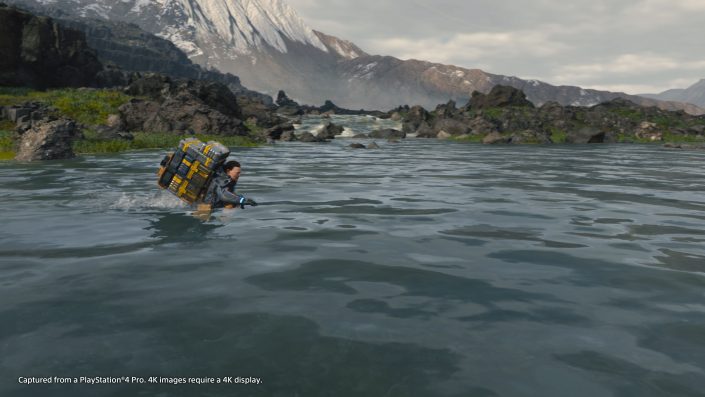 As a PS5 title, "Death Stranding: Director's Cut" will of course use the functions of the DualSense controller. Those responsible at Kojima Productions have now used Twitter to describe how the haptic feedback and adaptive triggers are used in the game.
Via the gamepad you will be able to perceive what is happening in the area around you. When you walk across a meadow, a river or in the snow, sound effects are played through the loudspeaker. This is intended to further increase immersion.
It was also confirmed that the resistance of the adaptive triggers can be adjusted. If you don't feel like using this feature at all, you can turn it off completely.
Further functions and the display options
Apart from the DualSense functions, the speed of the built-in SSD and Tempest 3D Audiotech is of course supported. Thanks to the new firmware update, the 3D sound can now also be used on TV speakers.
With the graphical representation you can choose between two playback modes. The Fidelity mode offers you a display in native 4K resolution, while in the Performance mode you get a frame rate of 60 frames per second. High Dynamic Range (HDR) is supported in both modes. In addition, a widescreen mode is available, in which the 16: 9 ratio of the console is used.
You can watch the final trailer for the extended version here:
Related Posts

Death Stranding: Director's Cut will be available for PlayStation 5 on September 24th.
More news about Death Stranding.
Links to Amazon, Media Markt, Saturn and some other retailers are usually affiliate links. When we make a purchase, we receive a small commission that we can use to finance the page that can be used free of charge. You have no disadvantages.