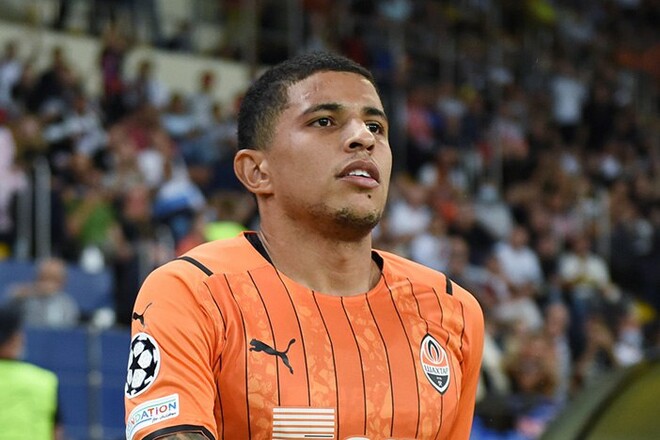 Brazilian defender of Shakhtar Donetsk Dodo shared his opinion before the opening match of the Champions League group stage with Moldovan Sheriff.
– The group stage of the Champions League starts, where the first rival is Sheriff. What do you think about this team?
– It's not easy to say. I reviewed their best moments in the championship: fast team, you need to be very careful. Technically and physically, we are better, and we have to bring this to the field in order to emerge victorious.
– What do you expect from the match?
– We are in a great mood, because this is the beginning of the Champions League. It is important to start well, especially in such a difficult group. We know that in comparison with the last group of the Champions League Borussia Mönchengladbach were stronger than Sheriff, but each game is different. We must prepare ourselves in the best possible way. In a good mood, we will try to achieve victory.
– The current coach of Sheriff, Yuriy Vernidub, previously worked at Zarya. Are you familiar with the philosophy of the game of this mentor, because you often met with his team?
– We often played against this coach's Zorya, the matches were not easy, there were always difficulties on the field. I am sure it will not be easy with Sheriff either. But this is the Champions League, and we will go out as strong as possible to achieve the long-awaited victory.
– You missed the last fight of the championship due to disqualification. What physical condition are you in now? Did you work hard at this time?
– Yes, me and Marlon missed that match. We focused more on strength training in order to be physically ready for the game and not only. Preparation has become a great opportunity to mentally concentrate, because in the Champions League you have to be completely focused.
Let us remind you that the Sheriff – Shakhtar match will take place today, September 15. Beginning at 19:45 Kiev time.
If you find an error, please select a piece of text and press Ctrl + Enter.