At the exhibition COMTRANS-2021 KAMAZ presented its first waterbus – a passenger bus powered by hydrogen fuel. On the streets of Moscow to test the technology in practice, water buses will be released next year. Russia still lags behind other countries in the issue of passenger transport on hydrogen, but intends to keep its finger on the pulse.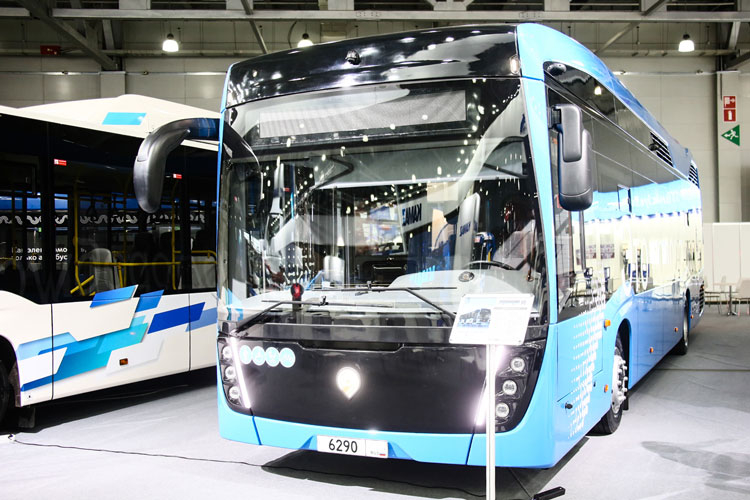 According to Deloitte, in 2019 most of the water buses traveled across China – over 2 thousand units. The EU was in second place with 76 whippers on the lines. There were 35 hydrogen-fueled passenger buses in the United States and another 18 in Japan. How many water buses will run in Moscow today is not specified. But if the process goes on, it will be possible to assemble the cars on the spot – at the Sokolnichesky Car Repair and Construction Plant, where KAMAZ electric buses are already being assembled.
The prototype of the KAMAZ-6290 hydrogen-fueled bus was created on the basis of the KAMAZ-6282 electric bus, which is logical, since both have the same power plant – electric. The power of the hydrogen power plant reaches 45 kW, which, with a weight of 19 tons and a maximum speed of 80 km / h, will make it possible to travel up to 250 km at one filling station, or three times further than on a purely battery platform.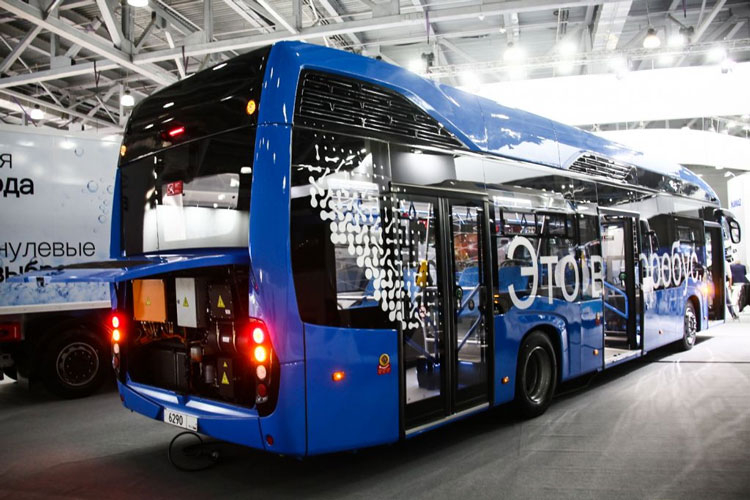 The passenger capacity of KAMAZ-6290 is 80 people, of which 33 are seated. There are also places for the location of passengers with limited mobility. The body is made of steel and plastic. Six hydrogen cylinders are installed on the roof of the bus, which in the event of a leak will prevent explosive gas from accumulating in the passenger compartment.
"In addition, the water bus is equipped with a modern braking system with a slope hold function, the ability to block movement when the doors are open, and a brake pad wear monitoring sensor. In case of emergency, braking can be carried out using a traction motor ", – explained in the press release.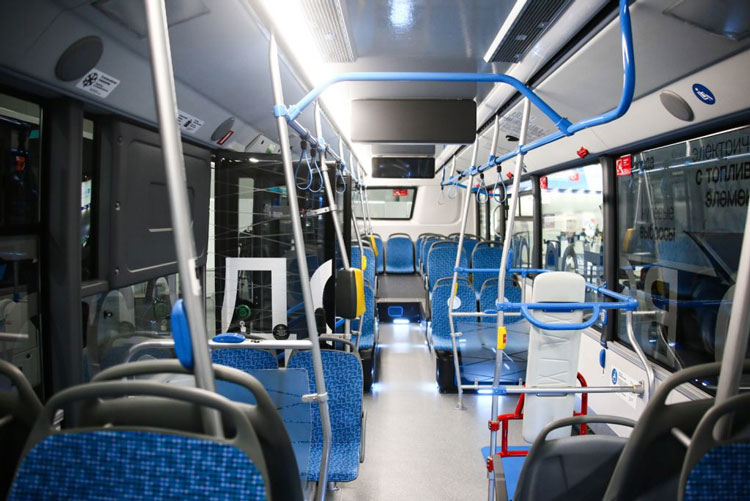 At the same time, the Concept for the Development of Hydrogen Energy in Russia does not take into account hydrogen as a fuel resource for the near future. "There is currently no global market for hydrogen as an energy resource," – said in the Concept, signed in August by Russian Prime Minister Mikhail Mishustin. Quite a lot of hydrogen is produced in the country, but it is mainly used to provide technical processes in the petrochemical industry. On this basis, it is quite possible to create an experimental base for the study of transport in hydrogen installations, and it will not be technically difficult to scale up.
If you notice an error, select it with the mouse and press CTRL + ENTER.