According to Counterpoint Research's Market Pulse service, Apple continued to top the premium smartphone market (over $ 400) in the second quarter with a market share of over 50%. At the same time, Huawei, which was one of the leaders last year, does not intend to completely surrender its positions.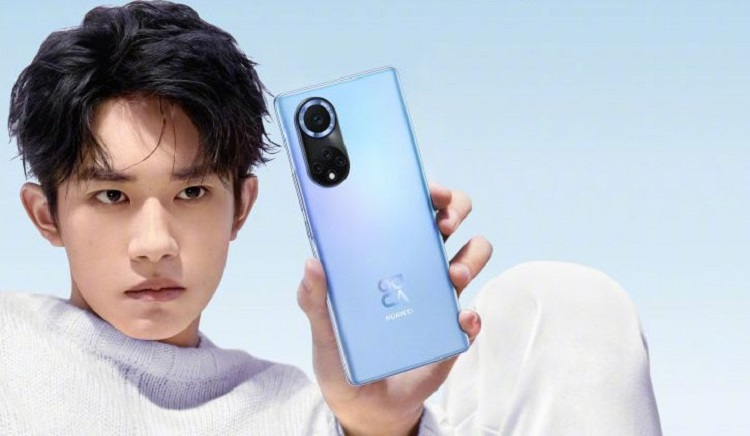 Nevertheless, if in the second quarter of 2020 the company's share accounted for 17% of the market, then in this quarter it is only 6%. Due to the sanctions, Huawei's presence in this segment has seriously decreased, which was used by both leaders like Apple and less popular brands. At the same time, if Apple managed to maintain the required volumes of supply of components, then the second-ranked company Samsung was seriously affected by production disruptions in Vietnam caused by the new outbreak of COVID-19. The position of the company became even worse than in the same period of 2020.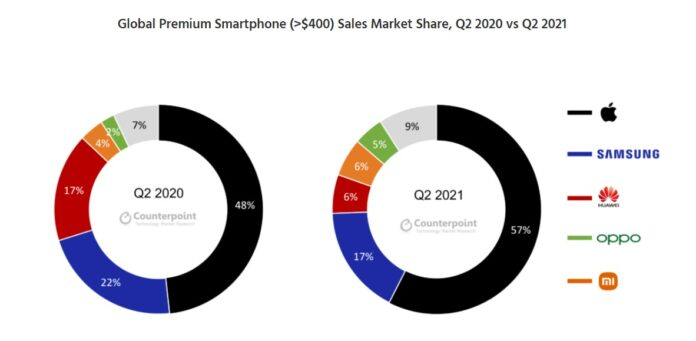 Not only Apple has taken advantage of Huawei's weakness, but also brands like Xiaomi and Oppo. Now both are actively investing in promoting their models in premium segments in the markets of Europe and China. In fact, Xiaomi managed to enter the top three in many regional markets, including gaining a large share of the European "pie". Lucky for the OnePlus brand too. After leaving the LG market, it managed to take the third place in the North American segment.

Along with others, the former Huawei subsidiary, Honor, will become one of the leaders in China with the Magic series, and will also try to regain some positions in markets outside the country – this will further reduce the share of the disgraced Chinese manufacturer.
Nevertheless, Huawei is still one of the global top three leaders in the premium segment in the second quarter, and the company may be hampered by limited access to 5G solutions due to US sanctions. In the near future, the market for premium devices may change. As the shortage of chips decreases, sales of many brands outside of Apple are growing, and even experts are unlikely to accurately predict the situation in the coming months.
If you notice an error, select it with the mouse and press CTRL + ENTER.