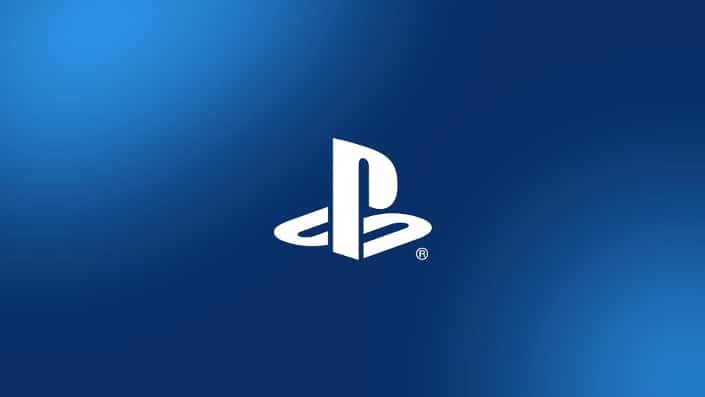 Once again, gamers can look forward to a fairly extensive catalog of fresh video games that will appear in stores in the new week. This includes a total of eleven titles for PS4 and PS5. We want to take a closer look at which games you can expect in the following with you.
Kena: Bridge of Spirits (PS4, PS5)
Release: 21. September 2021
With "Kena: Bridge of Spirits", one of the most anticipated titles of the year will appear right at the beginning of the week. The California-based team at Ember Labs is working after an announced a few weeks ago shift about polishing the title to a high gloss so it can appear in the best possible condition. As the title suggests, we take on the role in action adventure of young Kena.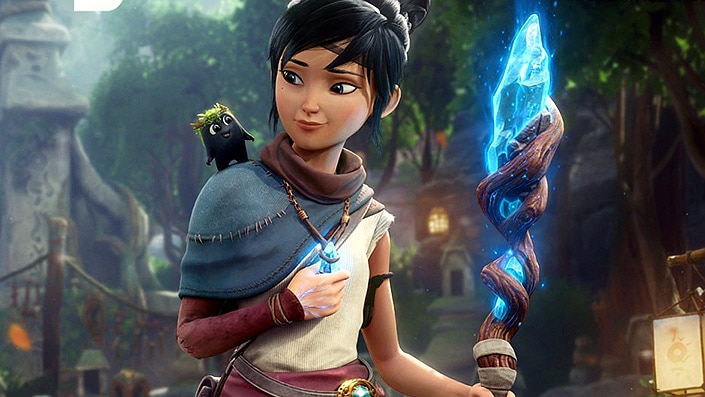 This is a so-called soul guide who is on an adventurous journey. She is accompanied and supported by the rotten, cute little creatures who help her both in the fights and in some puzzles. On her trip, the protagonist also has to fend off depraved spirits again and again, which she can fight with the help of a staff that can be used in close and long-range combat.
Street Outlaws 2: Winner Takes All (PS4, PS5)
Release: 21. September 2021
Meanwhile, in the form of "Street Outlaws 2: Winner Takes All", a new licensed game based on the TV series of the same name, which revolves around illegal street races, awaits us. This is exactly what the game is about, of course, whereby you first have to put together a capable crew in order to take part in various events.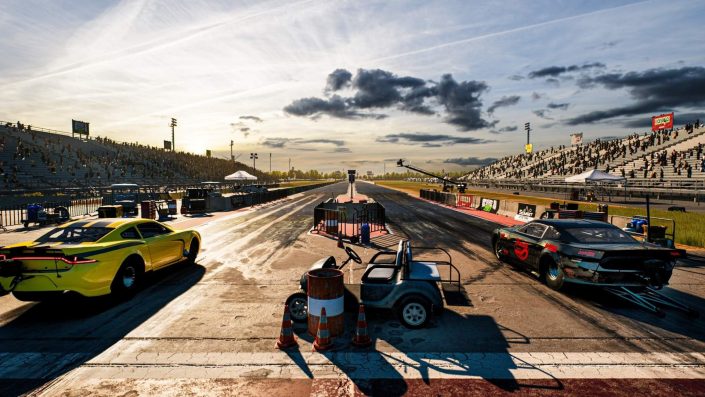 Different types of races await you at 36 locations where you can compete in 26 drag vehicles. The title also includes some well-known drivers from the original, such as AZN, Farmtruck and Lizzy. You can also let off steam creatively and adapt your car to your preferences. In addition to a single player mode, there should also be an asynchronous multiplayer mode in which you can compete.
World War Z: Aftermath (PS4)
Release: 21. September 2021
Based on the 2013 blockbuster of the same name, this is an expanded version of the original co-op zombie shooter "World War Z: Aftermath". The basic gameplay has not changed compared to the original. Together with three human teammates, you face zombie hordes in sometimes rather extensive maps. Thanks to the crossplay option, this is now even possible across platforms.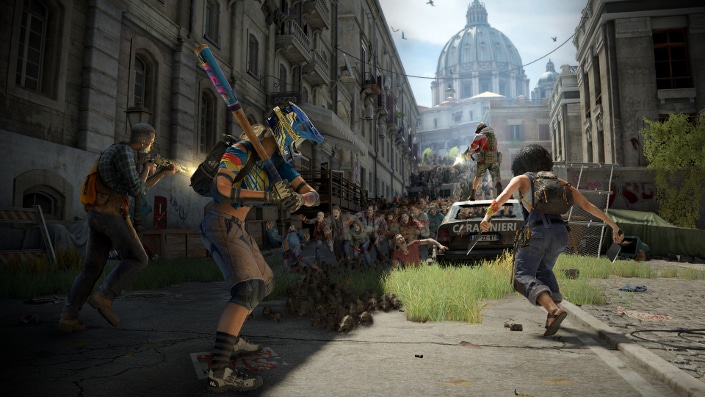 But of course this version also contains some new content, such as Vatican City and the Russian Kamchatka Peninsula. Furthermore, the developers implemented a brand new and brutal close combat system. However, the undead hordes have also upgraded and spawned new types of enemies. Due to the new first-person view, the game should be even more atmospheric.
Subdivision Infinity DX (PS5)
Release: 22. September 2021
Meanwhile, an exciting space adventure awaits you in "Subdivision Infinity DX", which is now finding its way onto Sony's new-gen console. In it you can explore the endless expanses of space with your own spaceship and let off steam in over 30 story and side missions.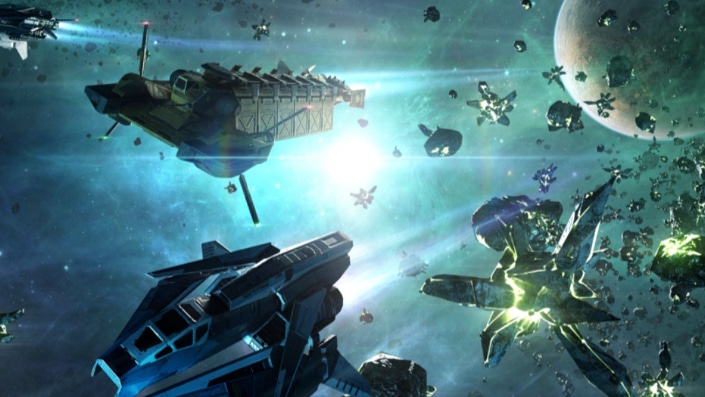 These take you to all sorts of unique planets. In space, your playful skills are particularly important, especially in the challenging battles and fights against various bosses. It also depends on good preparation, because you can improve your ship and build new ships with secret relics.
Diablo 2: Resurrected (PS4, PS5)
Release: 23. September 2021
With "Diablo 2: Resurrected" a true classic of video game history returns, the importance of which can hardly be overestimated. However, 21 years have passed since its premiere, which is why the cult title must now prove that it can also inspire a completely new generation of players.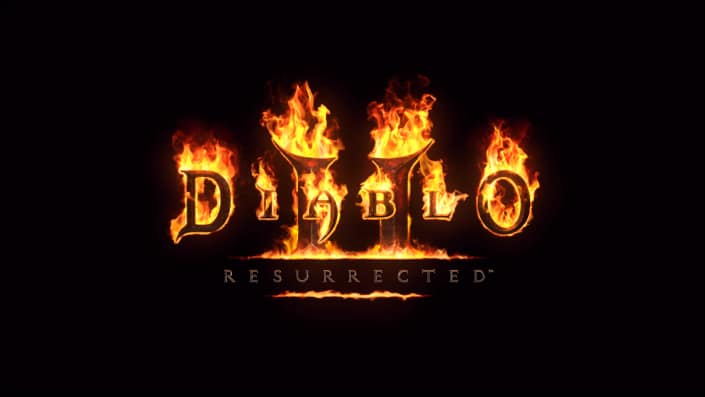 The developers haven't changed anything in the story of the original, but the render sequences have been completely recreated. In terms of graphics, however, those responsible have revised the title properly and brought it into the present. In a playful way, however, they stayed true to the classic and only changed a few details. If you want to know more about the new edition, please have a look at our preview to the latest beta version.
Embr (PS4)
Release: 23. September 2021
In "Embr" you and three friends set up your own fire brigade and rush to help people in need, at least if the price is right. On site you can let off steam in various scenarios and fight fires, save people and collect everything you can get your hands on.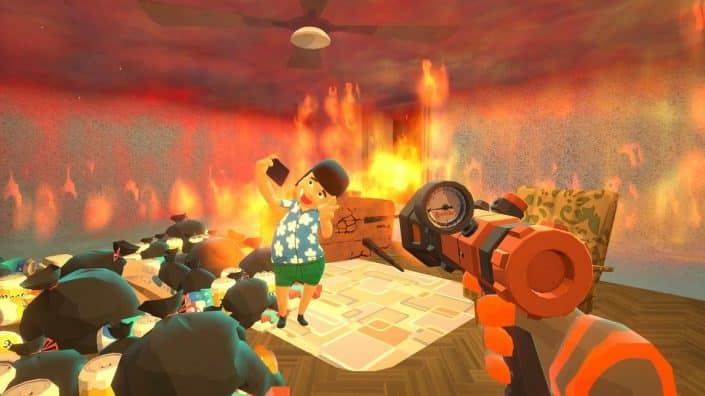 Of course, you don't get the equipment you need for your missions for free, which is why you always have to look around to be able to buy the devices. How you reach your goal is largely up to you, because there are different paths in the 25 levels that you can take.
MechWarrior 5: Mercenaries (PS4, PS5)
Release: 23. September 2021
Meanwhile, fans of sophisticated mecha action should get their money's worth with "MechWarrior 5: Mercenaries". The game takes you back to the year 3015, when mankind spread in numerous systems in the vastness of space. However, these colonies have also quarreled among themselves as a result of protracted conflicts. They wage their wars in massive war machines, the MechWarriors, manned by mercenaries.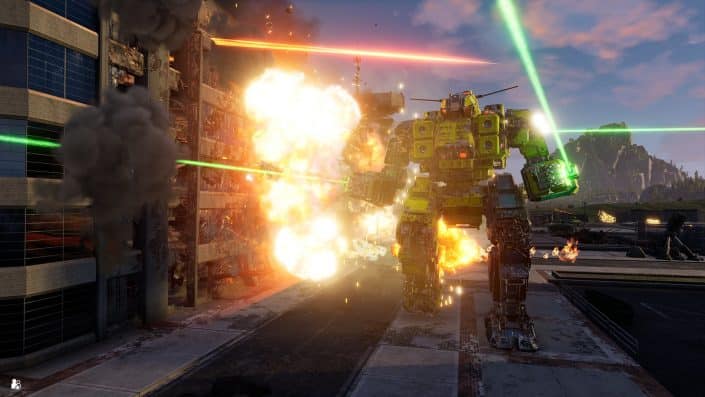 During your missions you can level entire cities to the ground and crush numerous opposing forces. As the leader of a mercenary troop, it's not just about profit, but also about fame and revenge. But not only your fighting skills are required, but also good planning, after all, you have to keep your troops on their toes. If you want, you can also play online with three friends.
Death Stranding: Director's Cut (PS5)
Release: 24. September 2021
The most famous new release of the coming week is basically an old acquaintance. Like last "Ghost of Tsushima", Kojima's latest work with "Death Stranding: Director's Cut" is now being released in an expanded and technically revised version and for the first time for the PlayStation 5. The game will benefit from the possibilities of the console, such as 4K -Resolution, shorter loading times and 3D sound.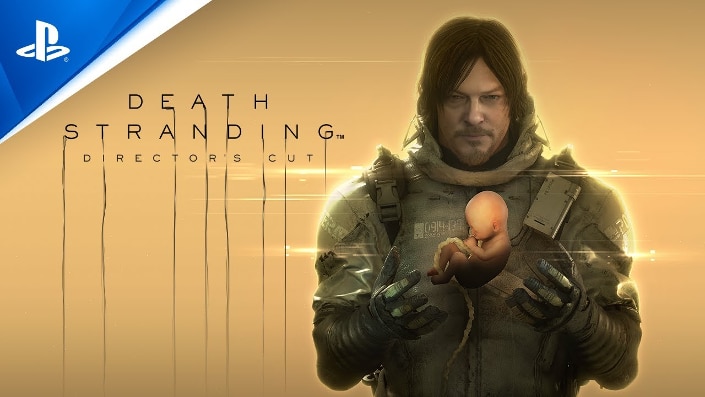 In terms of content, the expanded version of the title includes new items, new vehicles and weapons, new modes, missions and areas as well as expanded storylines. In addition, the gameplay functions and the user interface of the action adventure have been revised and new online functions have been added.
Lost Judgment (PS4, PS5)
Release: 24. September 2021
After the predecessor was only published by us this year and has become an insider tip among fans of Japanese action adventures, the sequel is already in the starting blocks. As in the first game, you slip into the role of the detective Takayuki Yagami in "Lost Judgment", who is investigating a new case that is linked, among other things, to sexual harassment and a murder.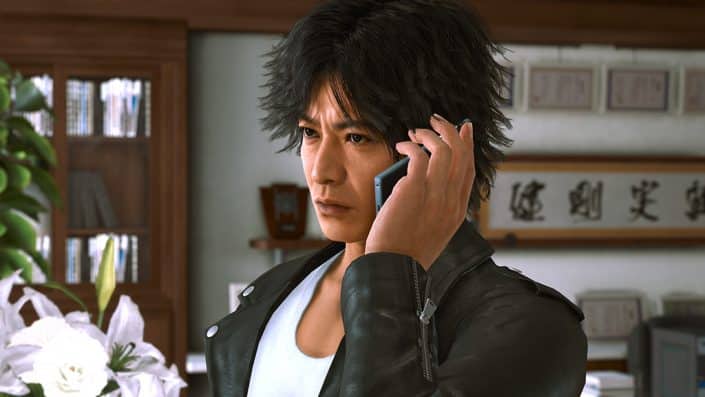 Of course, your skills as a snoop are in demand, all of which you have to exhaust in order to convict the real culprits. In addition, you have to prove yourself over and over again in battles, where you can strike with your bare hands as well as anything that comes your way. In addition, you can of course also explore the area, which once again has a lot to offer.
Port Royale 4 (PS5)
Release: 24./25. September
Since last year you have been able to put your commercial skills to the test on the PlayStation 4 and set up a broad trading network and production network in the 17th century. Of course, only if you keep potential dangers like pirates at bay. Now the strategy game is finding its way to the PlayStation 5 for the first time and has some improvements in its luggage.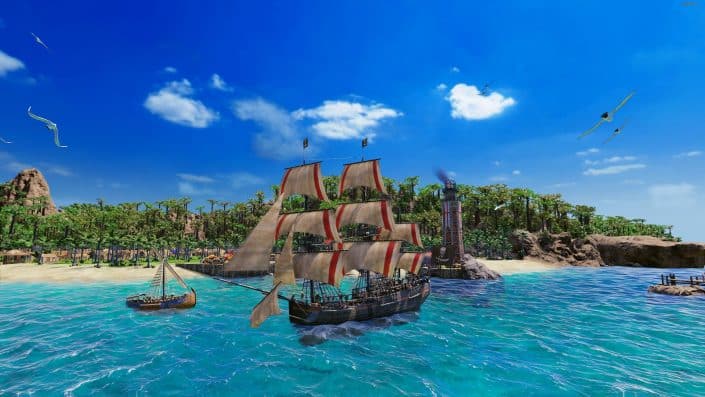 First of all, this includes significantly improved graphics including optimized light and weather effects, which should make the Caribbean game world look even more beautiful. In addition, the performance has been optimized and the game now offers 4K resolution. Optionally, you can even transfer your old save status to the new console.
The Addams Family: Mansion Madness (PS4)
Release: 24. September 2021
Just in time for the upcoming new cinema film in the cult series, a new video game adventure is also available with "The Addams Family: Villa Madness". The villa, the home of the somewhat different family, receives an uninvited visit, which you now have to drive away again in the roles of Wednesday, Pugsley, Gomez and Morticia Addams. And while you're at it, you can also find out the secrets of the building.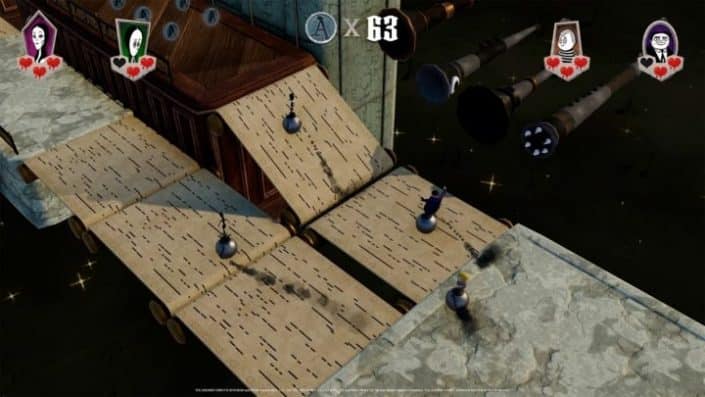 A mix of 3D action as well as adventure elements and small platformer interludes await you in a playful way. To achieve your goal, you have to skillfully combine the unique abilities of your four characters. Alternatively, you can also let off steam together with other players in various mini-games. Since all of this is quite tame, younger gaming fans can also take a look.
Are you going to get one of the new games?
More news about Playstation.
Links to Amazon, Media Markt, Saturn and some other retailers are usually affiliate links. When we make a purchase, we receive a small commission that we can use to finance the page that can be used free of charge. You have no disadvantages.