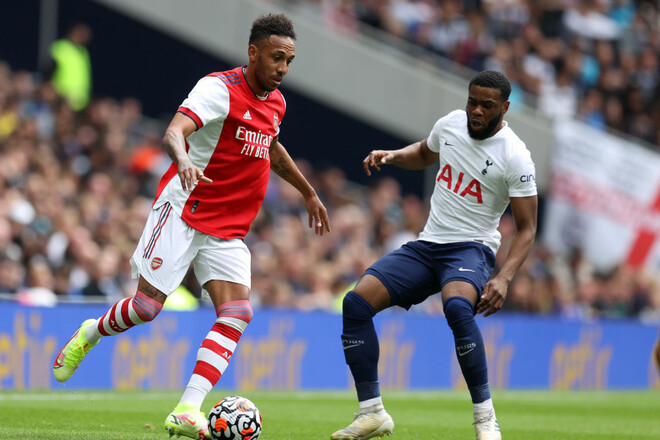 On Sunday, 26 September, the match of the 6th round of the English Premier League will take place, in which London Arsenal will host Tottenham at the Emirates home stadium. The starting whistle will sound at 18:30 Kyiv time.
Tottenham
This summer, the Spurs were headed by Portuguese specialist Nuno Espirito Santo, who previously worked at Wolverhampton. Under his leadership, Tottenham first won three victories in three Premier League starting rounds, but then followed by two devastating defeats – from Crystal Palace and Chelsea – with the same score 0: 3.
Spurs do not shine in European competition either. In the first match of the Conference League qualification playoffs, they lost away to the Portuguese "Pasos" (0: 1), and only a confident victory in London allowed them to advance to the group round. And in the first round of the tournament, Tottenham drew with the French Rennes (2: 2). However, it is obvious that for the club, which played in the Champions League final two years ago, the Conference League is not a priority.
Arsenal
Last season, the Gunners were unable to make it to European competition, finishing eighth in the championship. The gap from the seventh line, where Tottenham finished just one point, but still after that the season for Mikel Arteta's team can only be called a failure.
The Spanish specialist in all the laws of logic was supposed to be retired, but in some incomprehensible way he managed to avoid it. Probably, the credibility of the club's management has not dried up yet. Arsenal have been victorious in their last two games, ending a streak of three in a row at the start of the season. But minimal victories over outsiders can hardly speak of significant progress.
Indicative compositions
Tottenham: Lloris – Regilon, Dyer, Romero, Emerson, Alli, Heybjerg, Ndombele, Kane, Lo Celso, Sleep.
Arsenal: Leno – Suares, Chambers, Holding, Tierney, Lokonga, El Nenni, Saka, Edegor, Smith Row, Aubameyang.
September 26, Sunday
Arsenal v Tottenham
London. Emirates Stadium. 18:30
TV broadcast on Setanta Sports TV channel
Forecast Sport.ua – 1: 2
If you find an error, please select a piece of text and press Ctrl + Enter.