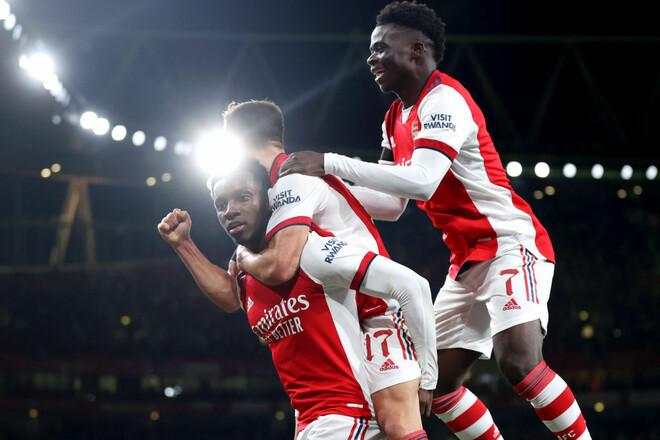 The famous Ukrainian coach Vyacheslav Grozny made a prediction for the match of the 6th round of the Premier League of England Arsenal – Tottenham.
"The London derby never leaves anyone indifferent and is always intriguing. So far, both teams have fallen short of their fans' expectations. Spurs are now seventh, while the Gunners are generally in 13th place. Both teams have negative goal difference. Tottenham – 3: 6, Arsenal – 2: 9.
Arsenal lost 0: 2 to Brentford and Chelsea, lost 0: 5 to Man City and beat Burnley and Norwich twice with great creak, 1: 0 each. And such results in the presence of strong and high-quality players in the attack group and with high financial costs for reinforcement in each transfer window. They have Gabon striker Aubameyang, England jet player Saka, Ivorian Pepe, French Lacazette, and the Gunners have a chic group of creators. But they scored only two goals in five games.
Tottenham are headed by Portuguese Nuno Santo. Bale returned to Real Madrid and Vinicius moved to PSV. Rose and Sissoko moved to Watford, Voith was sold to Villarreal for 15 million euros. Lamela in Sevilla, Alderweireld in Qatar, Hart in Celtic. It is important that the "spurs" saved Harry Kane. A quality goalkeeper Gollini and a good defender Romero came from Atalanta to Tottenham. I note that Londoners also bought a young Spaniard, Brian Gil, for 25 million euros. This footballer already plays for the Spanish national team. Tottenham beat Man City, Wolverhampton and Watford 1-0 in the new season. Spurs lost 0: 3 to Crystal Palace and Chelsea. In European competition 2: 2, they played with Rennes.
I made an interesting observation. Both teams won the Premier League matches only with a score of 1: 0. They have never drawn yet. And according to statistics, it's time for them to do it. I believe that Arsenal will play a draw with Tottenham. It seems to me that both teams will score goals, "Grozny said.
The Arsenal – Tottenham match will take place on September 26th. The meeting starts at 18:30.
Vyacheslav the Terrible is a famous Ukrainian coach. He headed "Niva" Vinnitsa, "Dnepr", "Arsenal" Kiev, "Metallurg" Zaporozhye, "Hoverla". He also worked with Russian Terek, Bulgarian Levski, Georgian Dinamo Tbilisi, Kazakhstani Tobol, Irtysh and Shakhtar Karaganda.
If you find an error, please select a piece of text and press Ctrl + Enter.