The prototype of the Cyberquad ATV flashed at the presentation of the Cybertruck pickup in the fall of 2019, but since then it has rarely been mentioned in the news field. Elon Musk only confirmed that this vehicle will be available as an option to Cybertruck buyers, and one of the toy manufacturers has reproduced it in miniature. It is noteworthy that Tesla intends to use the Cyberquad brand for the production of clothing and footwear.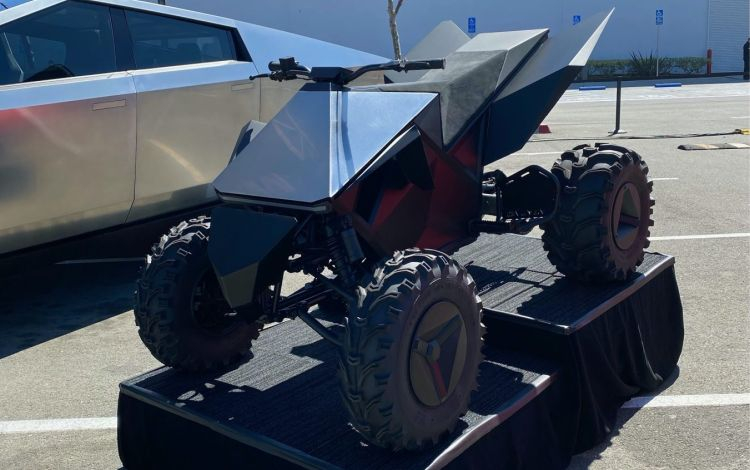 This became known this week from Tesla's patent application, as explains Electrek… The Cyberquad trademark, as follows from the text of the document, the company intends to use for the production of branded jackets, caps, shirts, trousers and shoes, as well as clothes for babies. Of course, it is unlikely that the initiative will be limited only to the line of clothes and shoes, since the release of an ATV is really in Tesla's plans, unless Elon Musk changed his mind.
In 2019, a Yamaha Raptor ATV chassis equipped with a Zero Motorcycle powerplant was used to demonstrate the Cyberquad prototype. Tesla now admits that serial production of Cybertruck pickups at its Texas facility will not begin before 2022, or even by the end of 2023, in terms of significant volumes. Accordingly, the accompanying project in the form of an ATV is postponed for a comparable period.
If you notice an error, select it with the mouse and press CTRL + ENTER.