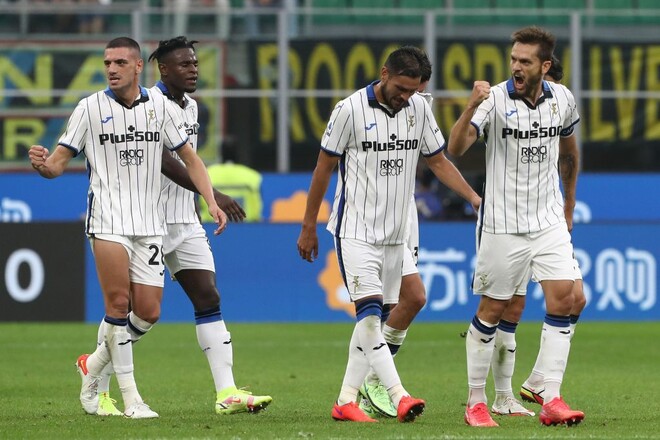 On Sunday, October 3, Bergamo will host the match of the 7th round of the Italian Serie A, in which Atalanta at the home stadium Gevis Stadium will host Milan. The starting whistle will sound at 21:45 Kyiv time.
Atalanta
There is increased attention to the team of Gian Piero Gasperini from the Ukrainian fans, since the ex-leader of the Ukrainian national team Ruslan Malinovsky is in its composition. Due to a conflict with the new head coach of the national team, Alexander Petrakov, Malinovsky did not receive a call to participate in the October matches, but at the club he is doing well – an assist and a goal in the last two fights is confirmation of this.
In general, Atalanta did not start the season very well. After six rounds, the team from Bergamo has only 11 points in the asset and the seventh line of the championship standings. In the Champions League, Gasperini's side scored four points in the first two group round matches, drawing 2-2 against Villarreal and winning 1-0 against the Swiss Young Boys.
Milan
Last season for the Rossoneri was the most successful in the past nine years. Stefano Pioli's team became the vice-champion of Italy, passing ahead in the standings of Serie A only the principal rival – Inter Milan. However, the silver medals and a ticket to the Champions League cannot but delight the fans of Milan.
Moreover, in the new national championship, Pioli's wards are still unbeaten, gaining 16 points in the first six rounds. The only draw was with Juventus (1: 1) in the fourth round. But in the Champions League Milan have two defeats in matches with English Liverpool (2: 3) and Spanish Atletico (1: 2).
Indicative compositions
Atalanta: Musso – Dzappakosta, Jimshiti, Mele, Toloy, Malinovsky, Pashalich, Pessina, Freiler, Zapata, Ilicic.
Milan: Menyan – Calabria, Hernandez, Tomori, Romagnoli, Diaz, Salemakers, Bennasser, Tonali, Leau, Rebic.
October 3, Sunday
Atalanta – AC Milan
Bergamo. Gaviss Stadium. 21:45
ATALANTA – MILAN. ONLINE BROADCAST OF THE MATCH
TV broadcast on the MEGOGO media service
Forecast Sport.ua – 1: 1
If you find an error, please select a piece of text and press Ctrl + Enter.
---
Please Like Our Facebook Page For The Latest Updates