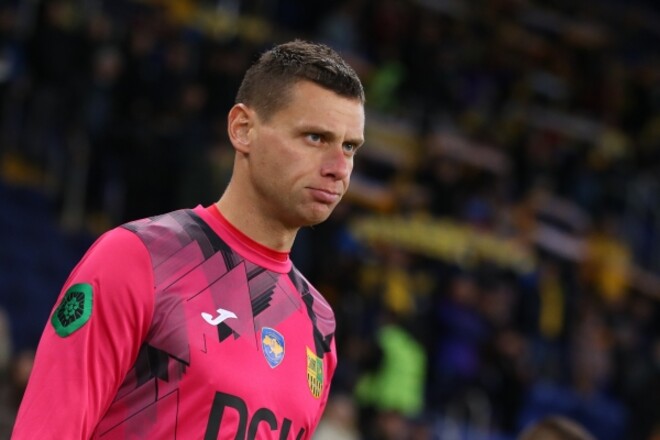 Metalist goalkeeper Alexander Rybka gave his assessment of the match with Niva (2: 1), according to the results of which the team's fans recognized him as the best in the yellow-blue team.
– Alexander, what will be your comment on the game?
– We relaxed a bit. We came out, one might say, self-confident, got a goal, but then still returned to the game. The second half was very difficult. The opponent came out with incredible motivation.
– What led to the conceded ball?
– There was a chain of mistakes, which is why we missed it. It's good that we scored two goals even before the break.
– Did the coach personally tell you something during the break?
– I spoke to the whole team about the conceded goal.
– You had to help out the team like never before in this championship …
– Yes, for me personally it was a very tense match. Probably the same as for the whole team. We have allowed the opponent too much. I think the coaching staff will point out our mistakes and we will move on. It's good that we won, we brought the game to its logical conclusion.
– The mood of the team must be positive?
– Naturally, the victory, right after the match, emotions were a little overwhelmed. We need to cool down, calm down, and then the coaches will point out our mistakes.
If you find an error, please select a piece of text and press Ctrl + Enter.
---
Please Like Our Facebook Page For The Latest Updates