ASUS and Noctua officially unveiled the jointly developed ASUS GeForce RTX 3070 Noctua Edition graphics accelerator, equipped with a massive three-slot cooling system, which includes two high-performance, yet very quiet 120mm NF-A12x25 fans. Manufacturers report that the jointly designed cooling system is up to 15 dB quieter than standard CO.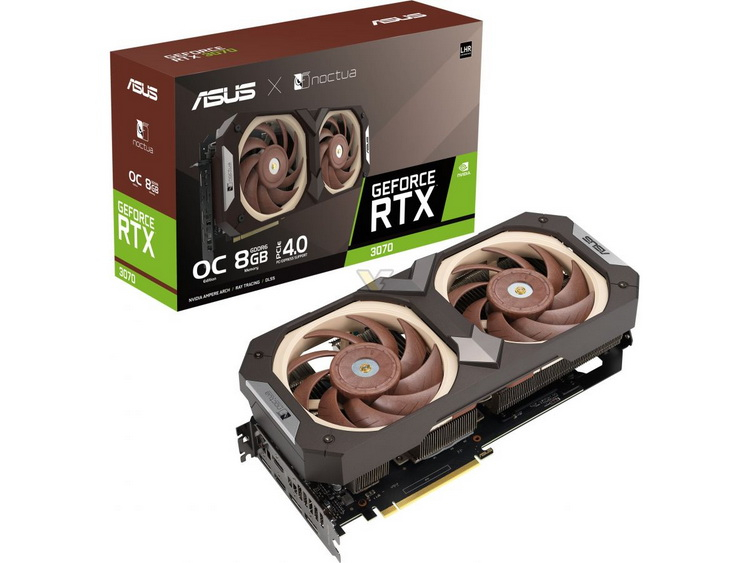 Externally, the novelty ASUS GeForce RTX 3070 Noctua Edition is distinguished by a very unusual color for video cards, but quite traditional for Noctua, the color of the impeller of the fans and the casing of the cooling system – they are made in shades of brown. The accelerator is equipped with a dual BIOS system that allows switching between two modes of operation. In maximum performance mode, the GPU frequency is 1845 MHz, which is 7% higher than the GPU frequency of the reference version of the GeForce RTX 3070. In normal mode, the declared GPU frequency is 1755 MHz, which is 1.7% higher than the nominal.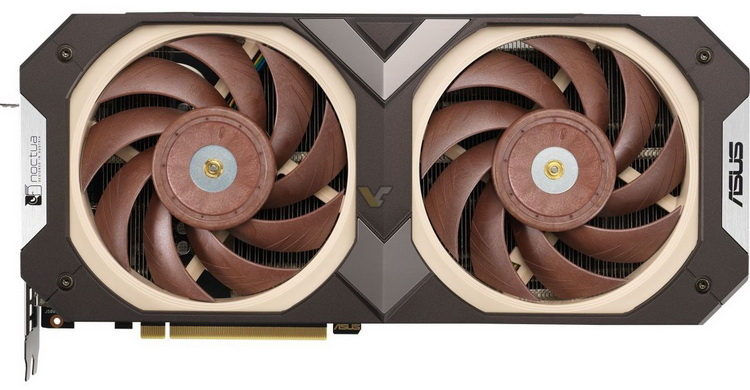 Noctua has provided test results that compare the efficiency and noise level of a standard GeForce RTX 3070 cooling system and a proprietary CO with NF-A12x25 fans in different operating modes.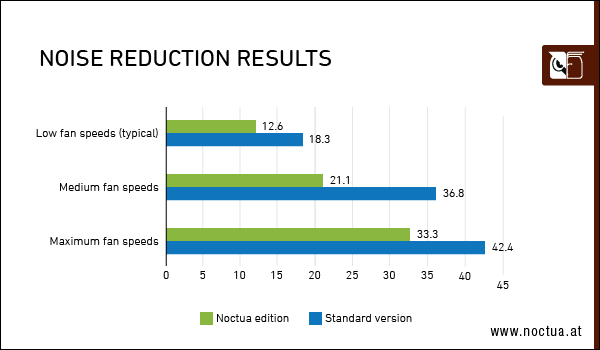 The Austrian developer of cooling systems notes that under ideal conditions and a well-ventilated case, even a standard CO of a video card provides a low noise level of 18.3 dB at minimum fan speeds. However, due to the finer tuning of the NF-A12x25 fans in the GeForce RTX 3070 Noctua Edition, the noise level was reduced by another 5.7 dB, to 12.6 dB. At the same time, the Noctua solution provides even more efficient cooling, reducing the temperature of the card by 4 degrees Celsius compared to standard CO.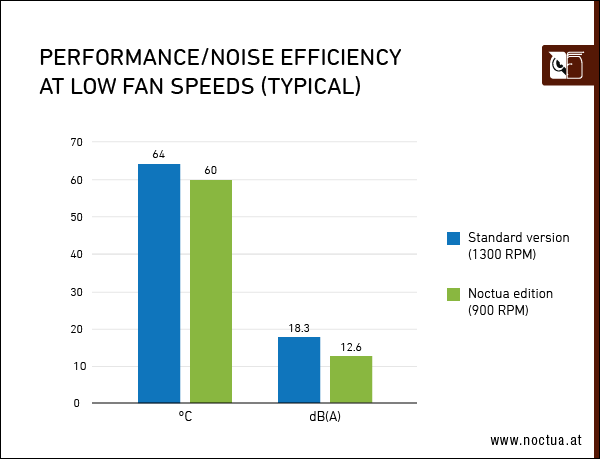 With an average fan speed, the GeForce RTX 3070 Noctua Edition cooling system is 15 dB quieter than the standard solution, but at the same time provides the same cooling level. It is noteworthy that at a speed of 1350 rpm, Noctua fans are only slightly louder than their counterparts for standard CO, operating at a minimum speed – 21.1 dB for Noctua versus 18.3 dB for standard fans operating at an average speed of 2250 rpm.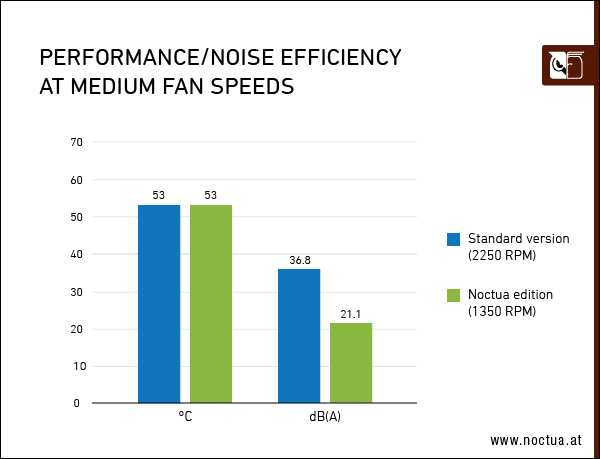 At maximum speed, Noctua fans are also noticeably quieter than standard fans. The difference is 9.6 dB in favor of GeForce RTX 3070 Noctua Edition. At the same time, the cooling system of the Austrian company provides a lower temperature of the graphics accelerator.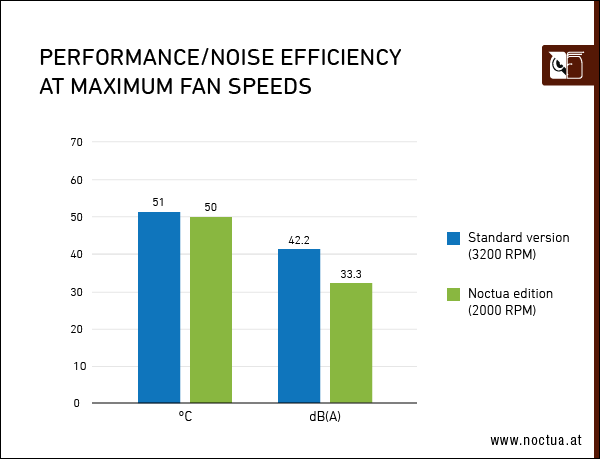 Additional feature of the cooling system GeForce RTX 3070 Noctua Edition is the ability to completely stop the fans when there is no load on the graphics system. They are turned on only after the GPU temperature exceeds 50 degrees Celsius.
The ASUS GeForce RTX 3070 Noctua Edition video card will appear on sale in the middle of this month. Manufacturers do not report anything about the price of the new product.
If you notice an error, select it with the mouse and press CTRL + ENTER.