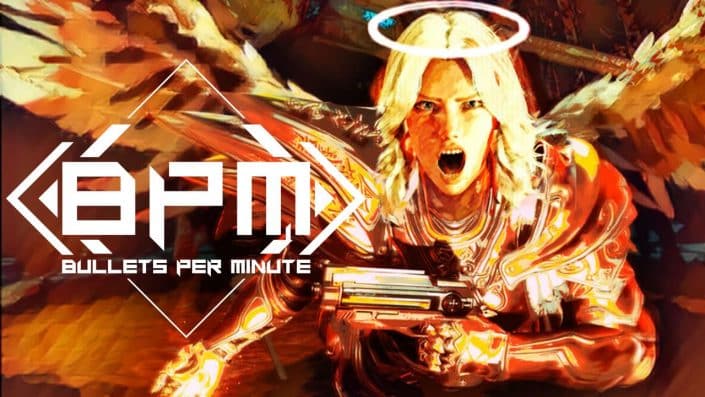 After the unusual rhythm shooter "BPM: Bullets Per Minute" was initially only released for the PC, implementations for the Xbox One and PlayStation 4 were announced a few months ago.
The aforementioned ports are now available and, graphically and playfully, largely correspond to what was already offered on the PC. Only the controls have been revised a little and tailored to the peculiarities of the game controller. In line with today's Xbox One and PlayStation 4 releases, the console version of "BPM: Bullets Per Minute" is featured in the official launch trailer.
With a sense of rhythm to victory
As the name of "BPM: Bullets Per Minute" suggests, the somewhat different shooter is not just about a quick finger on the trigger. At the same time, you have to master the rhythm in order to avoid the projectiles of your opponents and to master the battles successfully.
On the subject: BPM Bullets Per Minute: Rhythmic shooter announced with a trailer for the consoles
"Run a powerful arsenal of weapons, each with a different behavior when firing and reloading in time with the soundtrack", explain the developers about the playful implementation. "Use skills that can radically change the game when used – from teleporting to hurling lightning bolts."
More news about BPM: Bullets Per Minute.
Links to Amazon, Media Markt, Saturn and some other retailers are usually affiliate links. When we make a purchase, we receive a small commission that we can use to finance the page that can be used free of charge. You have no disadvantages.