IKEA does nails: The new products from the collaboration between the Swedish furniture giant IKEA and ROG from Asus are available now and can be ordered online or bought in local furniture stores.
IKEA: The Asus ROG Gamer Collection is finally here
The new collections with the IKEA-typical names Uppsel, Huvudspelare, Utesplare, Matchspel, Lånespelare and Gruppspel are finally here and with them over 30 new furnishings that make every gamer's heart beat faster.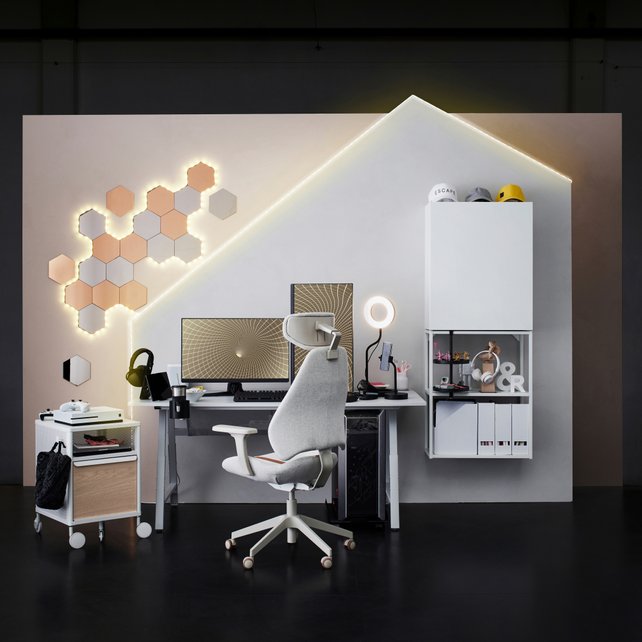 IKEA got together with Asus and their gaming division ROG and created a collection that is impressive. It is aimed primarily at gamers, but non-gamers can also get their money's worth with the minimalist designs and practical accessories. We present you our favorite selection of the collection below, there is a lot more to discover in the IKEA online shop.
See the full gaming collection at IKEA
Gaming-Möbel
The gaming furniture was kept very minimalist and simple, which looks particularly nice, we think.
Gaming accessories and decoration
The accessories and decorations also impress with their practical, simple design.
See the full gaming collection at IKEA
Matching IKEA products for the perfect gaming room
We have different products from the IKEA Assortment picked out which would fit in a cool gaming room. With a little creativity and a neon light under the table, you can switch to gaming mode after work.
You don't want to miss any more news, guides and tests for new games? Do you always want to know what's happening in the gaming community? Then follow us on
Facebook,
Youtube,
Instagram,
Flipboard or
Google News.