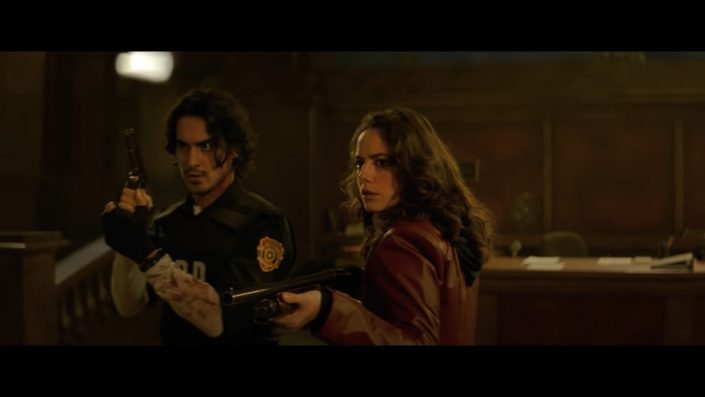 Last Thursday, the first trailer for "Resident Evil: Welcome To Raccoon City" was released. In addition to the American version, an alternative trailer was also uploaded, which you should not miss.
Other scenes are shown
This is the international trailer, which was cut completely differently and underlaid with an atmospheric soundtrack. This makes the video look much more creepy and creates a gruesome effect. The first trailer features the 90s hit "What's Up" from the rock band 4 Non Bloods.
Just like the classic "Resident Evil" offshoots, the film reboot focuses on terrifying horror. Heated action scenes like those in the film series around Milla Jojovich are therefore not to be expected. The events of the first and second offshoots are linked in this film.
This is what the film is about: The sinister machinations of the Umbrella Corporation have triggered a zombie apocalypse in the metropolis Raccoon City. A group of survivors band together to uncover the truth behind the virus outbreak. Together they make their way to a remote mansion, where they encounter the terrible experiments of the notorious pharmaceutical company.
You can find the American trailer here:
Related Posts

The cinema release is planned for November 24th. From this day you can find out for yourself whether "Resident Evil: Welcome To Raccoon City" lives up to its claim as a genuine horror flick.
More Resident Evil: Welcome To Raccoon City news.
Links to Amazon, Media Markt, Saturn and some other retailers are usually affiliate links. When we make a purchase, we receive a small commission that we can use to finance the page that can be used free of charge. You have no disadvantages.