Dear friends!
We are pleased to announce the start of a new competition, which our site is holding together with the company AeroCool, one of the leaders in the PC components market. The AeroCool brand is loved by gamers and enthusiasts from all over the world. The brand supplies a full range of high-performance products including gaming cases, power supplies, fans, and gaming chairs.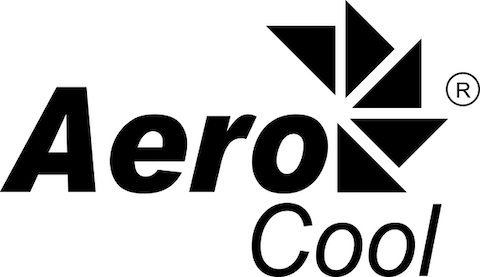 This competition is dedicated to the flagship CROWN family of computer chairs, featuring ergonomic designs that ensure maximum gaming comfort over extended periods of time and high quality workmanship. A distinctive feature of CROWN armchairs are soft, comfortable armrests.
High-density foam padding that takes the shape of the body sitting in the chair, a removable cushion for the lumbar, a headrest with the function of adjusting the position according to the specific characteristics of the player, adjustable padded armrests – all these are individually and as a complex created to ensure that the user is in a state of relaxation and comfort, providing the support you need and allowing you to fully focus on the game.
The CROWN chair will be the main prize, but not the only one! AeroCool has awarded three more prizes, so there will be four winners in our competition.
Additional prizes:
Due to the impressive dimensions of the main prize – the CROWN computer chair – it can only be delivered to city ​​of presence of the transport company CDEK… If the participant who won the main prize cannot receive it in the indicated cities, he will be sent a set of AeroCool devices with a total cost comparable to the price of the main prize (it will include a computer case Splinter Duo, power unit Aero Bronze 750W, cpu cooler Mirage 5 and a set of fans Mirage 12 ARGB Pro).
To enter the competition and get a chance to win one of the prizes from AeroCool, you only need to answer one simple question about the company and its products. You can find the correct answers in our publication on the CROWN family of computer chairs. AeroCool specialists will choose the winner from among those who answered all the questions correctly.
As always, any 3DNews reader can take part in the competition, regardless of the country of residence. But the prize can only be sent to an address in the Russian Federation. Please note that each participant can fill out the questionnaire only once! For repeated fillings, only the first option will be taken into account. The profiles of participants caught in attempts to deceive are automatically excluded from this and subsequent contests on 3DNews!
The competition will run from 13 to 19 October. The results of the competition will be announced within two weeks from the end of the competition. We wish all the participants good luck!

Contest is loading …